Volunteering Vacations
A trip will do you good. These trips can do good for others too.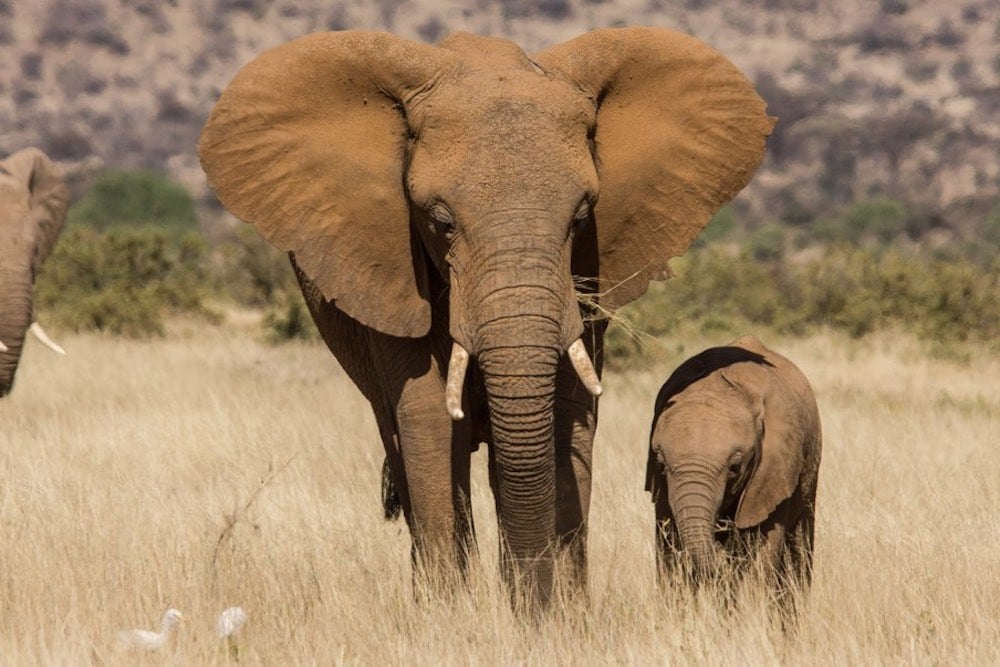 Travel with an ulterior purpose doesn't always work. Consider the sailor in the old song who joined the Navy to see the world. "And what did I see?" he sang plaintively. "I saw the sea." Still, if glimpsing new places and helping others are both on your 2019 "to-do" list, you may be able to do both—perhaps even with the whole family. A growing number of "voluntourism" opportunities offer to take multigenerational travelers to exotic locations and give them altruistic ways to engage with local cultures and assist people—and animals—in need. Here are four tours worth exploring:
RESCUE ELEPHANTS IN KENYA
Take a digital detox and unplug to walk on the wild side in the heart of Africa. From safari to service project, every member of your clan will be awestruck and inspired during this once-in-a-lifetime trip organized by Elevate Destinations travel group. This off-the-grid holiday safari adventure boasts accommodations in secluded, family-friendly luxury lodges on the fringes of Nairobi National Park and an agenda packed with custom-designed activities for your family members' needs and interests. Volunteer opportunities can include preparing and serving meals for children in need. Visit the David Sheldrick Wildlife Trust orphan-elephant rescue and rehabilitation center to adopt one of these majestic—and arguably adorable—creatures. Then get close to the world's tallest living terrestrial animals at the nearby Giraffe Center.
When your volunteer and educational excursions are over, explore the lively city of Nairobi, soak in the wonders of nature while exploring the endless plains of Laikipia and venture out into the bush on walking safaris guided by local Maasai warriors. Enjoy picnics set in the open wilderness, birdwatching, scenic sundown cocktail hours and night drives to spy on nocturnal creatures. The possibilities are as vast as the African landscape!
BUILD A SCHOOL IN MOROCCO
When your kids get back from this break, we bet they'll ace their "What I did on my vacation" essays. Your Moroccan trip will be sure to earn them merit points if they've volunteered to help build a community classroom or library in a Berber village. The longest-established inhabitants of Morocco, the Berber people come from a feudal society that has proudly preserved its culture and traditions. In another tour organized by Hands Up Holiday, you'll be working side by side with natives on this project—a true labor of love to educate local children and raise their standard of living.
During your free time, continue your quest for knowledge and adventure with private guided tours of magical Marrakesh and Fes, hikes on the Atlas Mountains, camel rides in the Sahara, kite surfing on the coast or a visit to the blue-washed walls of the city of Chefchaouen. Be sure to take the time to enjoy the famous Berber hospitality over a cup of mint tea.
PRESERVE BIRD LIFE IN NEW ZEALAND
This dreamy island nation has it all—mountains, beaches, geysers, lakes and wine country. It's compact enough to explore in a couple of weeks but sufficiently diverse to keep you coming back for more. Taking an eco-centric luxury vacation to this bucket-list destination through the Hands Up Holiday tour company will be made even more memorable when you head out to the wops to help conserve habitats for native sea birds on the North Island or penguins on the South Island. But this tour isn't all work and no play. If your brood is the adventure-seeking type, you can go sailing on the Bay of Islands, swim with dolphins, enjoy a private guided tour of geysers, explore hidden hot springs, take a helicopter flight for a bird's-eye view of a live volcano and even heli-hike on a glacier!
FEED THOSE IN NEED IN GREECE
The chance to enjoy local fare is always an enticing travel lure; feeding your soul while doing so is priceless. And that's just what you'll gain through participating in International Volunteer HQ's food outreach program in Chios, Greece. As part of your two-week experience, you and your family will not only enjoy Greek food, but help others in need do so too by providing daily meals to residents of nursing homes, public schools and special-needs care centers.
During the week, you'll connect with local community members and savor the satisfaction of making and delivering food and smiles to local residents. On the weekend, you'll explore Chios, the fifth largest island in Greece, where beautiful beaches, quaint medieval villages, breathtaking coastline views and historical sites abound. You can islandhop or take a day trip to nearby Turkey. If you want to stay longer or travel before or after the program, indulge your wanderlust further afield by visiting Athens and other great destinations throughout Greece to feast on the region's rich history, culture and natural beauty.
"After my 12-year-old daughter read the book I Will Always Write Back, she asked my husband and me if she could forgo her bat mitzvah party, and instead go to Africa to do volunteer work with children. We decided this would be an experience we should have as a family and planned a trip to Kenya this past August through Elevate Destinations. The volunteering was our favorite part of the trip. The safari was amazing, but we wished we had planned more time for volunteer work." —Toby Hirsch, Alpine
"There are ways to make doing good doable when traveling. Sprinkling in elements of service work with cultural immersions and fun activities allows multiple family members—from grandparents to young children—to work together while keeping everyone happy." —Theresa Jackson, Mahwah resident and travel advisor for Enlightened Journeys Travel, Allendale