Want A Waffle? Try One of Bergen's Best Now!
Stop fussing with that waffle iron at home and head to one of our favorite eateries for a sweet treat.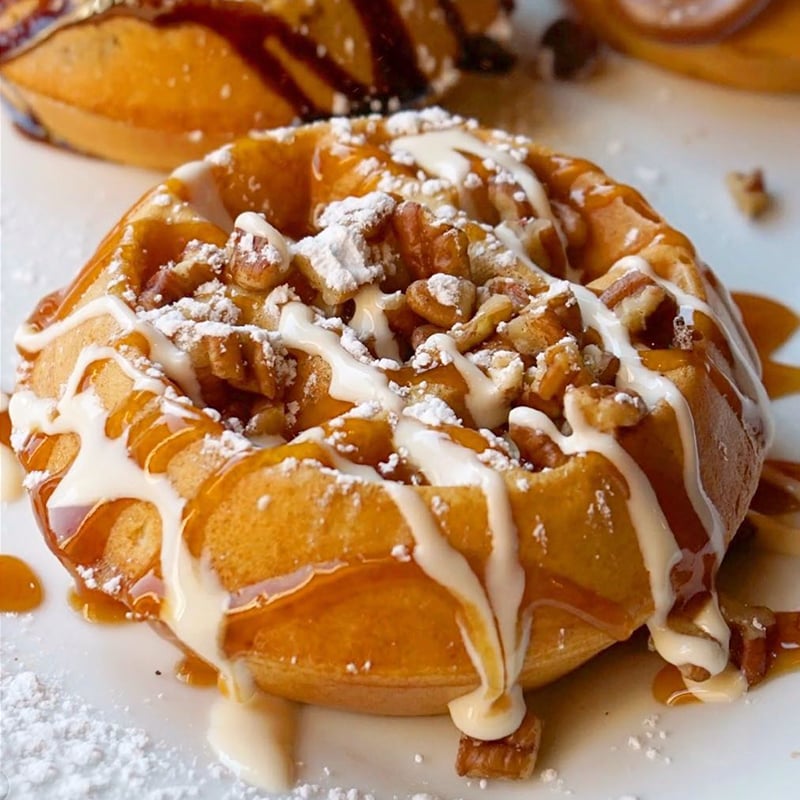 It's fun to flip pancakes and stuff French toast, but it's all seriousness when it comes to cooking waffles in that always-finicky waffle iron. We've all been there: Batter oozes from the sides, fruit throws off the moisture balance, everything sticks to the iron. According to our non-scientific poll, the likelihood of making a perfect waffle is only 60 percent.
If you love the breakfast treat with all those little squared syrup catchers as much as we do, leave it to the pros to make it for you. On National Waffle Day, Aug. 24, (or any day, really), head to one of the following tried-and-true eateries whose waffles we just can't get enough of.
Bennys Luncheonette, Fair Lawn. New owners took over during the quarantine but retained the same go-to menu with overstuffed sandwiches and delightful milkshakes. Their waffles can be ordered with assorted fruit, or go for a special such as one stuffed with Nutella and bananas.
11-04 Saddle River Rd., Fair Lawn, 201.791.0730
Brownstone Pancake Factory, Edgewater and Englewood Cliffs. Take a look at their Instagram and you'll know why Food Network's Diners, Drive-Ins and Dives loves this restaurant. We love it too for their waffle creations, from the classic golden original to the over-the-top blackout brownie chocolate chip pop waffle tower.
860 River Rd., Edgewater; 717 E. Palisade Ave., Englewood Cliffs, 201.945.4800
Giovanna's Café, Ramsey. With farm fresh eggs and homegrown ingredients, this local favorite is ideal for anyone wanting a guilt-free breakfast feast. A classic Belgium waffle here is served with a sprinkle of powdered sugar, while those with sensitivities can opt for a gluten-free version.
19 E. Main St., Ramsey, 201.825.5835
Maywood Pancake House and Rutherford Pancake House, Maywood and Rutherford. These sister diners take pride in serving healthful breakfasts—classic, gluten-free and vegan waffles can be topped with fresh fruit. But they also cater to those who prefer something more decadent: Try the Brussels waffle that's topped with ice cream, chocolate drizzle, fruit and whipped cream.
92 W. Pleasant Ave., Maywood, 201.880.7842; 40 Park Ave., Rutherford, 201.340.4171
Original Pancake House, Edgewater. Despite their name, this James Beard Award-winning eatery also specializes in golden waffles. From the banana waffle (served with fresh bananas and banana-infused syrup) to the Georgia pecan variety, there are plenty of options to satisfy everyone.
15 The Promenade, Edgewater, 201.366.4065
Steve & Andrea's, Rutherford. The only thing better than the $4.95 price of the Belgian waffle at this longtime diner is the taste of the sweet treat. And they don't complicate it either: Order it classic or with cinnamon and eat it plain or with blueberries and cream. Any way sounds good to us!
298 Park Ave., Rutherford, 201.939.7668
Did we miss your favorite waffle house? Email us and let us know where you go for this delicious breakfast dish.