Watch Out for Wildlife
A flock of geese creates the good kind of traffic jam every day, twice a day, near Zabriskie Pond in Wyckoff.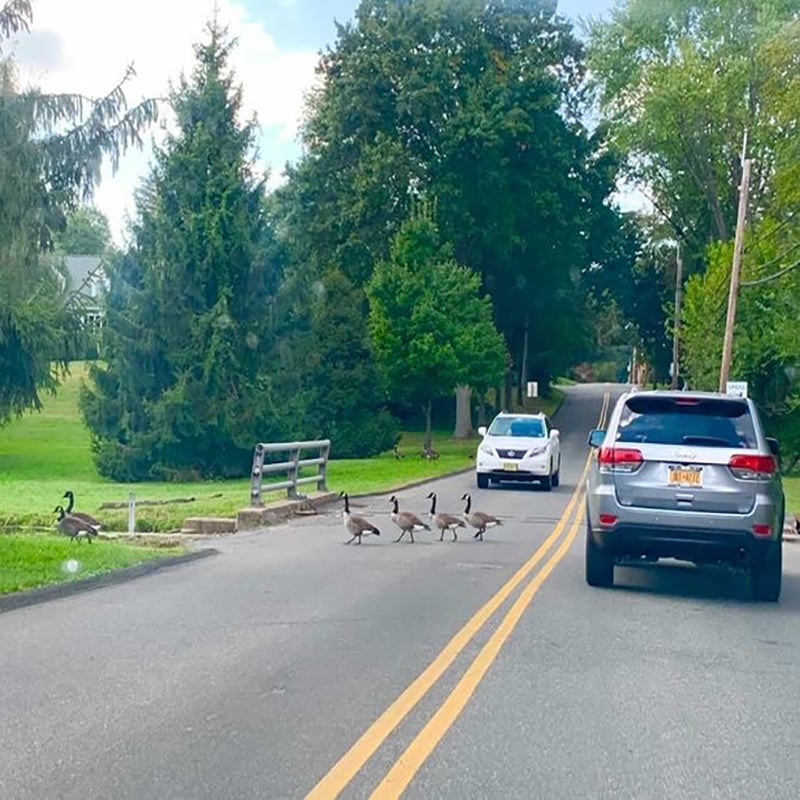 We get a lot of traffic here in Bergen County—thanks, Paramus shopping—but sometimes it can actually be pretty enjoyable. Case in point: this traffic jam of geese in Wyckoff. BERGEN reader Lauren Anderson posted this photo on Instagram of her wildlife neighbors taking their daily trek across Clinton Avenue at Zabriskie Pond. "The whole flock, about 30 of them, does this every morning in one direction and then in the evening back to the pond," she says. "It's an occurrence that's known in our neighborhood. It's best in spring when the babies join them!" For more of what's going on around Bergen County, follow us on Instagram @bergenmagnj.