Watermelon Sugar
Harry Styles was onto something when he sang about the tangiest fruit of summer. For the margarita version, just add tequila, blend and enjoy.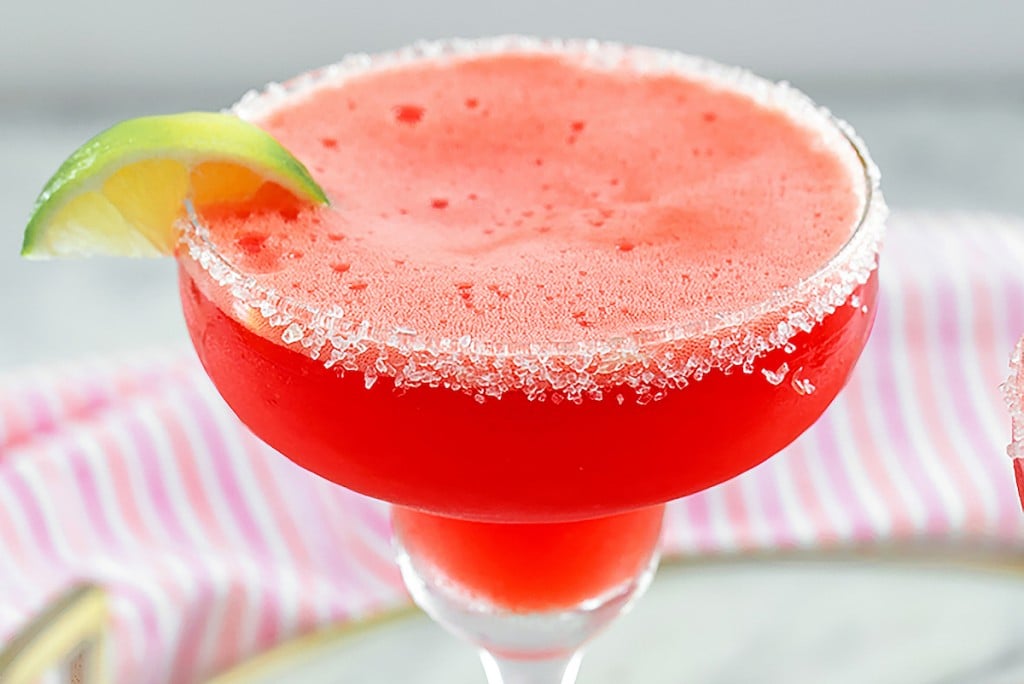 WATERMELON MARGARITA
Serves 1
INGREDIENTS
■ sea salt, for rimming glasses
■ 1⁄4 cup freshly squeezed lime juice, plus lime wedges for rimming glasses and garnish
■ 11⁄2 cups cubed watermelon, chilled
■ 1/3 cup silver (white) tequila
■ 1⁄4 cup triple sec (or Cointreau)
■ 1 cup ice
DIRECTIONS
■ Place sea salt on a small plate. Run lime wedge around the rims of glass and then place glass upside down on plate to coat rim in salt. Place glass in the freezer to chill.
■ Add watermelon, lime juice, tequila and triple sec to blender and blend to combine. Add ice and blend for about a minute, until smooth.
■ Pour margaritas into glass and garnish with lime wedge.