Welcome Back Music
This Bergen-based, student-run string ensemble hasn't let the pandemic stop it from bringing beautiful music to the community.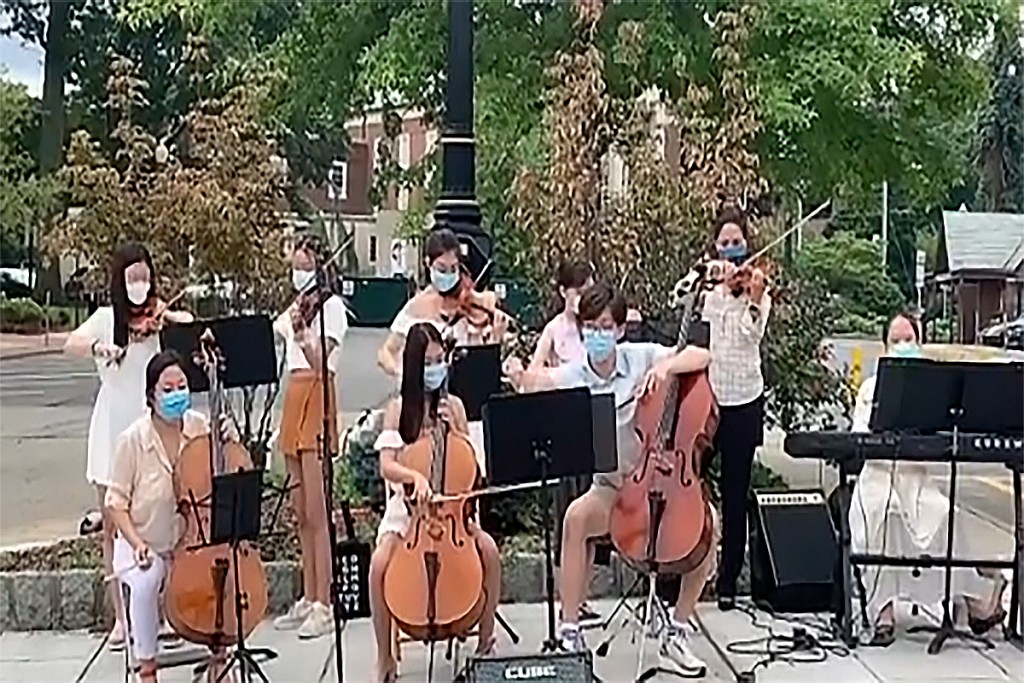 The pandemic has been tough on people in the arts, who for the time being are still searching for a stage with a live audience. But the student-run, non-profit Friends With Music has found a way around that. In pre-COVID times, this string ensemble led by violist/violinist Mitsuro Kubo and cellist SinHwa Lee would rehearse every week for two to three hours at Calvary Lutheran Church in Allendale and then perform for local communities at senior homes, libraries and hospitals. But COVID-19 has made it difficult for them to continue with this schedule.
Still, says Rachel Lee, a violinist who runs the organization's Instagram page, the pandemic hasn't stopped their quest for sharing the beauty of music. Now, members who live near each other have been convening outdoors—while wearing masks—to rehearse and record virtual performances for their YouTube channel.
Just last week, Friends With Music, which is composed of two subgroups of violinists, violists and cellists in grades 4-5 (the Junior group) and grades 6-12, was invited to perform at Welcome Back Ridgewood, marking their first live performance since the pandemic hit. Though their repertoire most often consists of classical tunes, the musicians played "A Whole New World" from Disney's Aladdin for this special one-off performance.
"Our students wanted to explore a new direction of music to impact a more diverse audience," Lee tells BERGEN. "Now we play a mix of classical, pop and Disney [songs], and we get children dancing in princess gowns and adults nostalgic over music from their youth!"
Watch the touching performance below: