Welcome to Allendale
This former farming town has blossomed into a tight-knit, family-friendly community.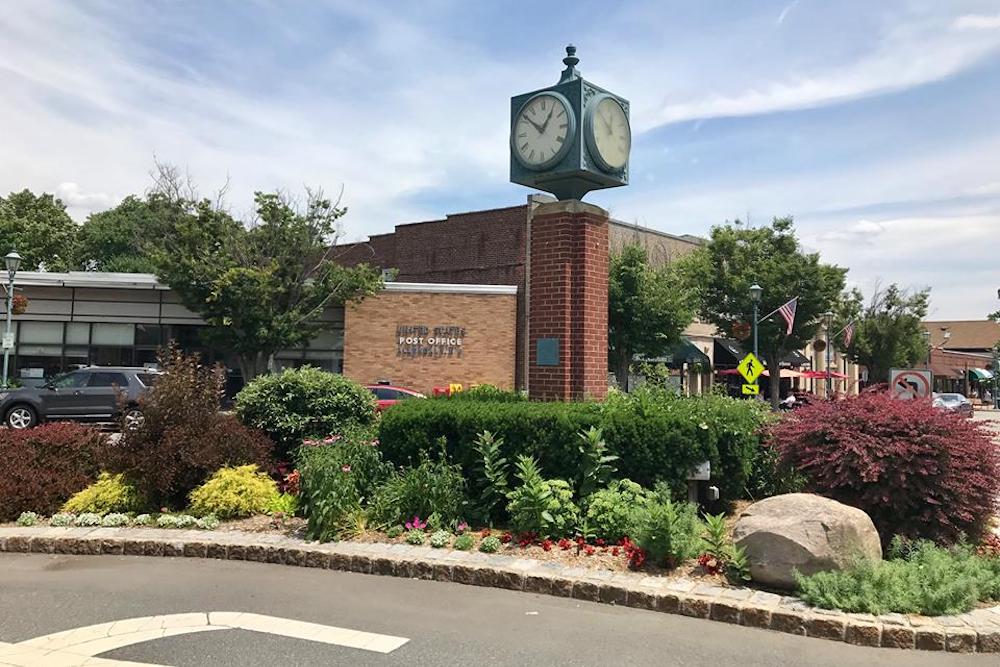 Perhaps there is no municipality in Bergen County that offers that small-town, traditional feel as much as Allendale does. That's certainly in large part due to its small physical size, at just about 3 square miles. But what Allendale lacks in area it makes up for in other ways, as this borough (its downtown area pictured at right) boasts an excellent school system, unrivaled rural beauty and a family feel, where everyone here knows everyone else—in a good way.
THE FELL HOUSE
Dating back to the 1760s, The Fell House was the home of John Fell, a Revolutionary War patriot. Civil War hero Joseph Warner Allen, Allendale's namesake, and Adam Badeau, President Ulysses S. Grant's biographer, also lived in this house, which is now open for public tours.
DINING OUT
Allendale's top-rated restaurants possess that community feel for which the town is known. Allendale Bar & Grill is fourth-generation family-owned and adored for its generous portions (think burgers and sandwiches) and friendly staff. Savini Restaurant is the go-to for Italian food, while Masa Sushi is the spot for fresh sushi and sashimi.
FUN FACT
Jerry Seinfeld and Alpine resident Chris Rock visited Allendale Eats! during a 2013 episode of the former's Netflix series, Comedians in Cars Getting Coffee. During filming, the funny guys were pulled over by the cops on Route 17 in Ramsey in the Seinfeld-driven burnt orange 1969 Lamborghini Miura P400S. Allendale Eats! closed its doors in 2018, but the episode lives on!
ESTABLISHED: 1894
POPULATION: 6,906
WEBSITE: ALLENDALENJ.GOV
CELERY FARM
This 107-acre nature preserve once served as a celery, onion and lettuce farm. Now it's home to many mammals, fish, reptiles, and insects, as well as more than 240 species of birds. The farm is part of Allendale's Fyke Nature Association and is open to the public 365 days a year.
CRESTWOOD LAKE
It's not summer in Allendale without a visit to its man-made lake, which boasts three diving boards and three beaches. There are also other spots for recreation here, including a pavilion, baseball field and basketball and tennis courts.
HOME, SWEET HOME
Thinking about buying or selling a house here? The median home value in Allendale is $626,200, down 0.1 percent over the past year. Home values are expected to increase 3.5 percent within the next year, according to Zillow.
FAMOUS FACES
Several notable people and celebrities once called this town home. From left, former FBI director James Comey; actor Phillip Chorba, whose roles include parts in Silver Linings Playbook and The Upside; actor and comedian Chris Wylde; former MLB player and manager Lou Piniella; and science fiction author/screenwriter Richard Matheson.
THE ALLENDALE
In 1994, volunteers celebrated the town's centennial by painting a mural on the wall of a downtown building. The art depicts memorable moments from its history, like the celery farm and strawberry fields, because Allendale was the strawberry capital of the world in the 19th century.
DID YOU KNOW? Allendale was named for Joseph Warner Allen, an engineer from southern New Jersey and Civil War hero, who in the 1840s helped construct the town's first railroad tracks. The project had no official name, but locals soon started calling both the freight station and the town "Allendale" after him, and it stuck.