Welcome to East Rutherford
This Bergen County borough has more going for it than just its Meadowlands claim to fame.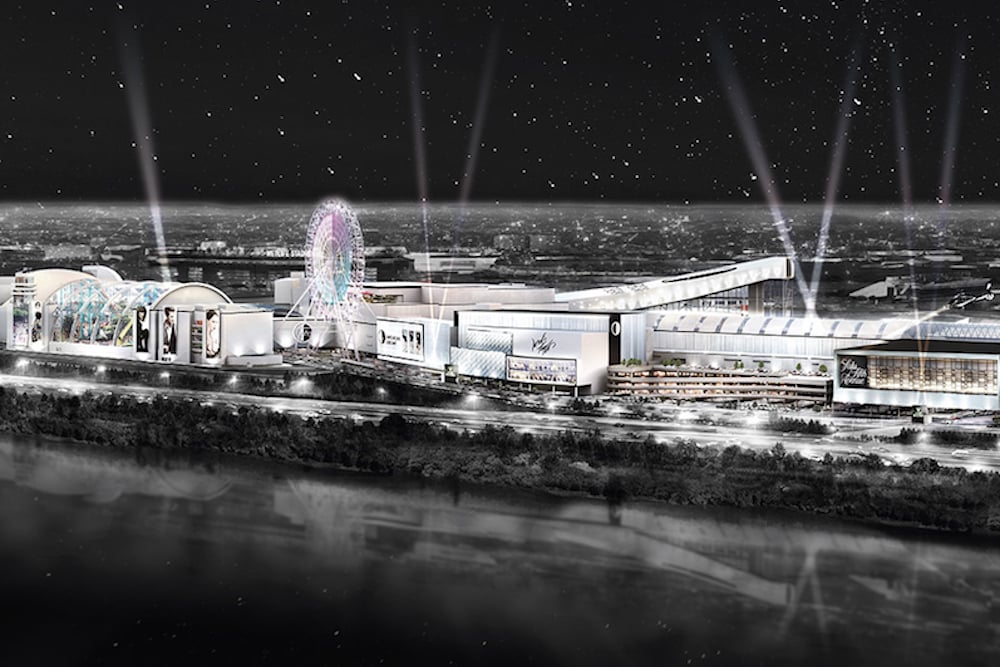 Sports fans, concert-goers and shopping enthusiasts in and around Bergen County undoubtedly know a little bit about East Rutherford—it's home to MetLife Stadium and, by late summer, the 3-million-sq.-ft. American Dream mall. But there are other reasons to pay a visit to—or buy a home in—this 4.052-sq.-mile borough, located just 7 miles from Midtown Manhattan.
ESTABLISHED: 1894
POPULATION: 9,433
WEBSITE: EASTRUTHERFORDNJ.NET
MUCH MORE THAN A MALL
American Dream Meadowlands, a gigantic shopping and entertainment center, will boast more than 400 retail stores, 100 restaurants, an amusement park, a water park, an ice-skating rink, a mini golf course and tons more. Though the project's oft-delayed completion has been pushed back again, developers are hopeful that the complex will open later this summer.
MEADOWLANDS SPORTS COMPLEX
The largest sports and entertainment complex in New Jersey currently consists of MetLife Stadium, home to the NFL's New York Jets and New York Giants and concert arena for 80,000 fans; the Meadowlands Racetrack, known to locals as "The Big M;" and the Quest Diagnostics Training Center, the Giants' private training facility. Its newest addition will be American Dreams Meadowlands.
WHAT'S IN A NAME?
East Rutherford's original moniker was Boiling Springs Township, named for a spring in the community. But East Rutherford's title officially changed, even though its borders did not, when it became its own borough in 1894.
DINING OUT
Whether you're grabbing a bite before a big game or concert or just hankering for some eats, East Rutherford has all the bases covered. Get yummy Italian-American fare at Annabella's House of Mozzarella. You'll have a delicious meal plus get that small-town vibe at The New Park Tavern, while Candlewyck Diner has extremely generous portions of whatever it is you're craving. Special occasion? Book a table at Elia—both its beachy décor and Mediterranean-inspired, fish-heavy menu will transport you out of New Jersey and right onto the Greek islands.
IN THE NEWS
The Hudson Group, which operates almost 1,000 Hudson, Hudson News, Hudson Booksellers, cafes, specialty retail and duty-free shops in airports and train stations across the United States and Canada, is based at Meadowlands Plaza in East Rutherford. You also may have seen Hudson newsstands and stores at New York Penn Station, Newark Penn Station, Grand Central Terminal and Port Authority—basically, they're everywhere.
HOME, SWEET HOME
Thinking about buying or selling a home here? The median home value in East Rutherford is $417,900, up 6.9 percent over the past year, according to Zillow. Home values are predicted to rise 4 percent over the next year.
PARKS AND REC
Even though its entertainment complexes will keep locals and visitors plenty occupied, there's lots of outdoor fun to be had in East Rutherford too. The town is home to various parks, including Sesselman and Memorial (pictured), as well as Riggin Memorial Field, where the touted Little League team plays from March to August each year.
FAMOUS FACES
A few notable people and celebrities have called East Rutherford home. Most notable are, from left to right, Dick Vitale, an ESPN college basketball analyst who attended East Rutherford High School and later coached basketball there; Diane Ruggiero, TV writer and producer most known for Veronica Mars who was discovered while waitressing at now-defunct restaurant Park and Orchard; and professional wrestler James Manley, known by his stage name Jim Powers, who moved to East Rutherford after retiring from the WWE in 2010.
DID YOU KNOW? East Rutherford is the smallest town in the United States to have ever hosted a Super Bowl. Super Bowl XLVIII, which saw the Seattle Seahawks beat the Denver Broncos, was held at MetLife Stadium in 2014.