Welcome to Englewood
With views of Manhattan and Mother Nature as well as a plethora of charming small businesses, this city truly has something for everyone.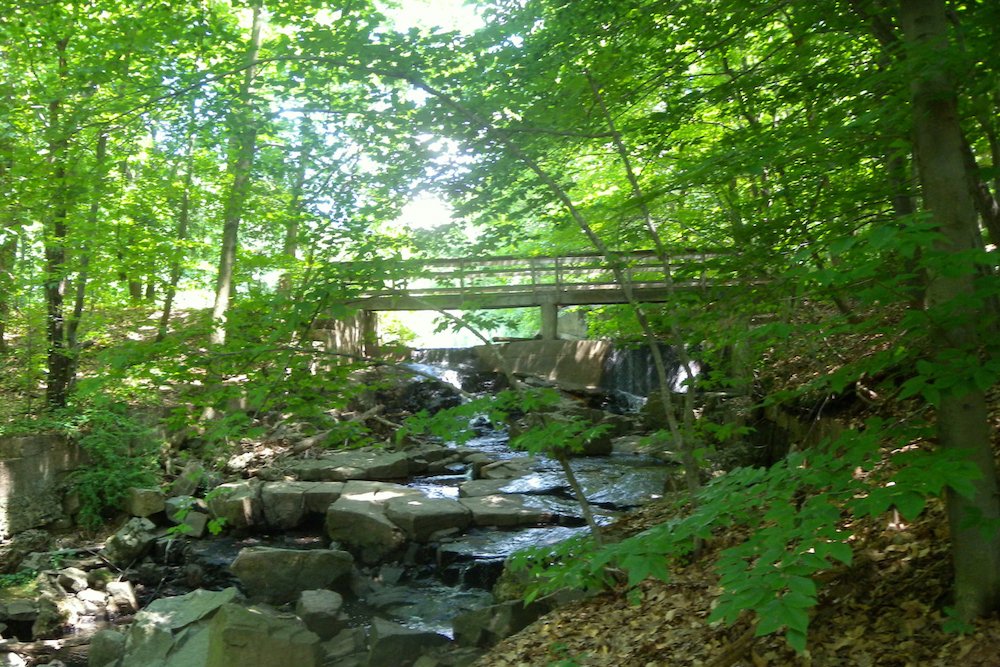 A drive through this quintessential Bergen County city that sits just 10 miles north of Manhattan acquaints one with a range of picturesque suburban homes, luscious forest and a lively downtown area. Just as enticing are Englewood's tight-knit community and its bountiful options of eateries, shops and activities, laid out across its 4.9 square miles.
Established: 1899

Population: 28,509

Website: cityofenglewood.org

MyEnglewood
The city of Englewood launched a smartphone app for its residents in 2016. Dubbed MyEnglewood, the program allows users to connect with city officials on social media, report problems, ask questions and stay up-to-date on local news. According to Englewood municipal workers, this method of communication within the city has been as fruitful as it is innovative.
Flat Rock Brook
This 150-acre nature preserve in the heart of town, a remnant of the once-abundant Palisades Forest, is known for its wildlife and hiking trails. Each year, Flat Rock Brook hosts community events to raise funds for its mission of preserving wildlife. These include a gala, 5K run and fall festival.
What's in a Name?
Englewood was named for its expansive woodlands and high population of English settlers, or "engles." Today, the city is much more diverse, with a population that is approximately 31.3 percent white, 29.3 percent black, 24.5 percent Hispanic or Latino, 12.3 percent Asian, 2 percent two or more races, .5 percent other races and .15 percent Native American, according to datausa.io.
Dining Out
Blue Moon, a homey hotspot known for its margaritas and Tex-Mex, sits at the center of Englewood. Or, if you're in the mood for Asian fare, try Nori Japanese cuisine, another highly rated eatery just around the corner on West Palisade Avenue. Stop at Jackson Hole, a classic diner, if you're hankering for a burger, but if it's a holiday or otherwise momentous occasion, a great option is Sofia, which has the unique menu of an "Italian farm-to-table steakhouse."

Bergen Performing Arts Center
Originally founded as the Englewood Plaza movie theater in 1926, Bergen PAC serves as an arts hub for the county. Its mission is to provide the community with easily accessible arts and education by hosting its own affordable events and raising money to benefit young people's scholarship. Performers who have graced its stage include Aretha Franklin, John Legend, Ringo Starr and countless others. The venue also hosts local talent competitions, dance classes and craft sales.
Home, Sweet Home
Thinking about buying or selling a house here? The median home value in Englewood is $381,100, while the median price of homes currently on the market is $430,000, according to Zillow.

Art Tour of Englewood
Performances aside, there is plenty of art to peruse in this city too, including exhibitions at Borghi Fine Art, Galerie Gabriel, Mark Gallery and Ophir Gallery.

Famous Faces
Many notable people and celebrities have called this city home at one time or another. Some of the headliners: John Travolta, known for his roles in Pulp Fiction and Grease, was born and raised in Englewood, while actress and model Brooke Shields and comedian Eddie Murphy have lived in the city too.
Did You Know?
Dae Bennett, sound engineer and son of "I Left My Heart in San Francisco" singer Tony Bennett, established Bennett Studios in Englewood in 2001. Unfortunately, the recording studio shut its doors 10 years later due to rising costs.