Welcome to Englewood
This city's a destination for A-list dining, shopping—and celebrity sightings too.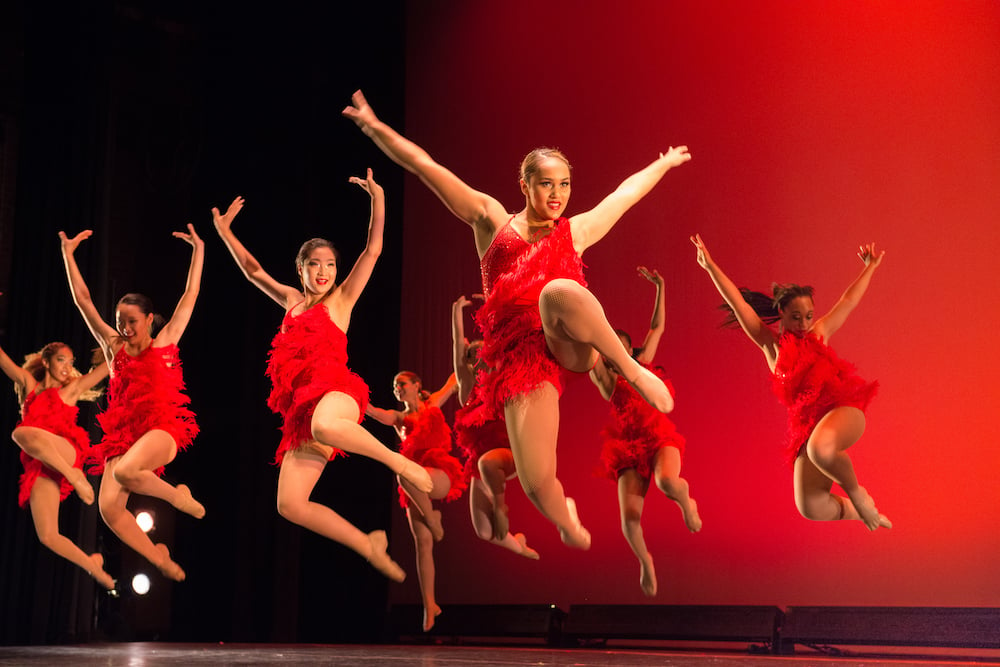 Yes, you can have the best of two worlds. Many Bergen County suburbs claim to be both charming and a NYC commuter's dream, but not many can match Englewood's overall attractiveness. While boasting many unique destinations of its own, such as the 150-acre Flat Rock Brook Nature Center, Englewood is just 10 miles from Times Square, and that's hard to beat.
They say there's always room for improvement, but even today, Englewood has the kind of downtown that not only makes you want to ditch the car and go walking, but gives you a bounty to discover. There are women's boutiques for almost every letter of the alphabet. (We found Anik New York, Dor L'Dor, Engle Shop and ReveBoutique to name a few, and consignment shops like 158 Back Door for the bargain hunter too.) Men also have a destination in Bendini and Vero Uomo, and everyone can sparkle and shine after a visit to Palisade Jewelers or Englewood Jewelers by Greg B.
All dressed up and nowhere to go? Not in Englewood. Besides the many restaurants tempting your tummy, there's bergenPAC, which hosts more than 200 star-studded events annually, where you can dance in the aisles to a rock band or get your groove on classical style. If your creativity is better expressed with a paintbrush, there's One River School Englewood, the vision of a former School of Rock CEO who wants art to be like guitar lessons—a lot of fun!
With such a strong connection to the arts, it's no surprise that the list of celebrities hailing from this city is extensive. A-listers John Travolta, Brooke Shields, Sarah Jessica Parker, Tea Leoni and Eddie Murphy are just a few of the actors who called Englewood home at one time. For music, let's drop the names Alicia Keys, Dizzy Gillespie, Tony Bennett and Ernie and Marvin Isley of The Isley Brothers, but that's just a glimpse of the talent to come out of this 4.9-square-mile community.

FUN FACTS
Even a marginal football fan knows of Vince Lombardi (pictured), but how many are aware that he started his coaching career in Englewood at the since closed St. Cecilia High School?
Washington (yes, George) had his headquarters in Englewood in 1780 on the northeast corner of Palisade Avenue and Tenafly Road, where a small shopping center now exists.
Direct long distance dialing—placing a phone call without operator assistance—came out of Englewood. The first call was placed by the city's then-mayor to Alameda, Calif., on Nov. 10, 1951.

DINING
Nothing goes better with a day of shopping or a night on the town than a hearty meal, and Englewood's selection does not disappoint. For a near-perfect taste of the Mediterranean (that's how The New York Times puts it), try Bennies (pictured), where stuffed grape leaves, meat pie and a variety of kebabs are menu standouts. For traditional Italian, the family-run Trattoria Carpaccio says "buon appetite" with specials like lobster ravioli and artichoke. Syros Taverna is named after the Greek island prized for its natural beauty, friendly inhabitants and sumptuous cuisine. Pure ingredients and an imaginative menu with everything from octopus salad to grilled fresh king salmon continue the tradition.
HOUSING COSTS
The median home value in Englewood is $377,700—up 2.8 percent over last year and predicted to rise 7.8 percent within the next year, according to Zillow.
MEDIAN HOUSEHOLD INCOME
Approximately $77,272, according to the latest U.S. Census Bureau statistics.

LOCALS LOVE
Getting the kids together for some wholesome fun at the Mackay Ice Rink
Taking advantage of a free nature program at Flat Rock Brook Nature Center or hitting the 3.6 miles of self-guided forested trails
Learning something new by tapping into the free database at Englewood Public Library, which is celebrating its 50th anniversary this year
DID YOU KNOW? Before Englewood was incorporated on March 17, 1899, the municipality's founding fathers considered calling the town Brayton or Paliscena. The name Englewood likely stems from the Engle family or a derivative of "wood ingle," meaning woody nook.