Welcome to Franklin Lakes
The Bergen County borough is ready for its close-up—again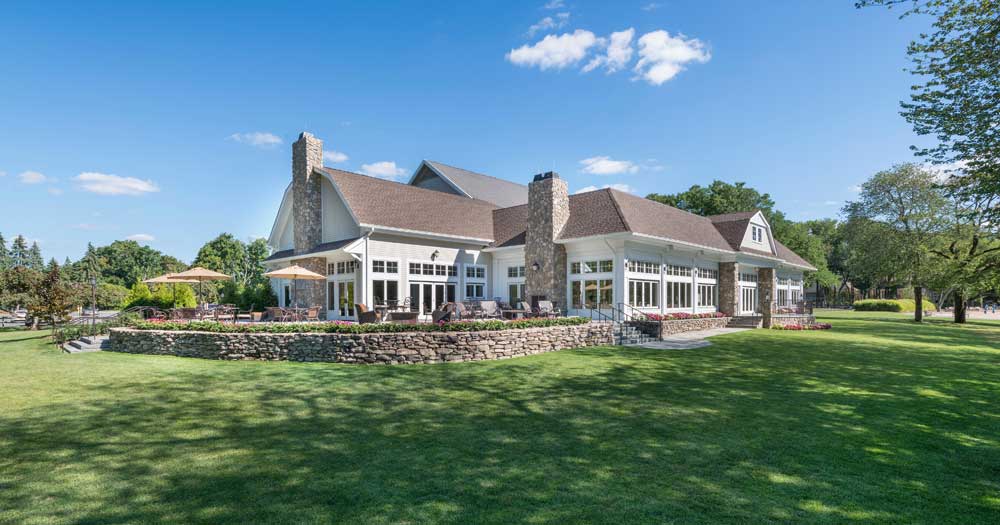 For better or worse, this much is fact: Franklin Lakes was put on the map thanks to a series of endlessly entertaining catfights and screaming matches.
The Bergen County borough, incorporated back in 1922, has been frequently featured on Bravo's The Real Housewives of NJ. That, of course, is because fan favorites Melissa Gorga, Jacqueline Laurita, and Caroline and Dina Manzo have all resided in the area (and had their antics documented there)—but rest assured, there's more to Franklin Lakes than females who flip tables (Google it, then thank us later).
First off, there's the gorgeous Franklin Lakes Nature Preserve, featuring 147 acres of hiking, bird watching and, lest we forget, fishing—the preserve, after all, includes 75 acres of water. It's certainly not the only place to commune with Mother Nature: The Lorrimer Sanctuary boasts a self-guiding trail system of 14 acres plus a winter bird feeding station, hands-on exhibits and a gift shop.
Speaking of shopping, there's plenty, with some of it befitting a queen (or, at least, a reality star): Local ladies, for example, can enjoy in-store private appointments and their very own personal stylist at Boutique 811. Those looking for a gift, meanwhile, can hit up Pazzazed for an array of handcrafted items from artisans around the country. Planning a special event? The long-standing Indian Trail Club (pictured)—it was established back in 1959—hosts weddings and the like (plus offers membership that includes dining and countless activities like tennis, swimming and sailing).
Now for the stats: The borough consists of 9.847 square miles. When it comes to education, there are three elementary schools and a middle school that, combined, educate some 1,808 students (courtesy of about 144 teachers); high schoolers attend either Ramapo High School in Franklin Lakes (there are about 1,088 young'uns there) or Indian Hills High School in Oakland (with some 1,226 pupils). There are also two private schools: the Academy of the Most Blessed Sacrament (with a 13:1 student-to-teacher ratio, it's for kids up to grade eight), and Barnert Temple Preschool (for children 15 months to six years old). And as far as population, Franklin Lakes houses about 10,590 residents—give or take a Real Housewife or two.
Fun Facts
Kelly Ripa (shown) has called Franklin Lakes "home," and New York Giants legend Phil Simms still lives there, as does James "J.T." Taylor—aka the lead voice on all those Kool & The Gang classics. Celebrate good times, c'mon!
From the 1920s to late '30s, Franklin Lakes had an airport— locals took airplane rides from there to view the sights and even enjoyed an "Air Circus," featuring stunt pilots who put on a thrill show.
Michael Jackson himself reportedly stayed with friends in Franklin Lakes for three months back in 2007; he was even photographed (leaving a Halloween costume store!) in nearby Wyckoff.
Dining
Pull up a chair and mangia—plenty of Italian food is on offer in Franklin Lakes, with Uncle Louie's Pizza boasting a mix of traditional and modern meals (plus live music); not far away is Tony Lip's Italian Restaurant, named after the owner's father, who played Carmine Lupertazzi on The Sopranos. There's also Campanello Trattoria, which mixes Italian and Argentinian cuisine. Not in the mood for pasta? Chef's Table focuses on French food, while Sushi Cocoro Japanese Restaurant has been feeding locals for well over a decade with lots of love ("cocoro" means "heart" in Japanese).
Housing Costs
The median home value in Franklin Lakes is currently $983,300—down 9.5 percent over last year and predicted to rise .1 percent within the next year, according to Zillow.
Locals Love
All the offerings at Market Basket—we're talking gourmet prepared foods, produce, seafood and more.
Finding balance at Pilates Place, then relaxing with a spa treatment at Hand & Stone massage.
Getting goodies at Kara Kakes, which local gal Kara Schnaidt founded at just 19!
Medium Household Income
Approximately $153,657, according to the latest U.S. Census Bureau statistics.
Did You Know? The borough was named for William Franklin, an American-born soldier, politician and colonial administrator—and the illegitimate son of Benjamin Franklin.