Welcome to Glen Rock
This suburb has repeatedly been dubbed one of the best places to live in New Jersey—great schools, a downtown area and diversity help explain why.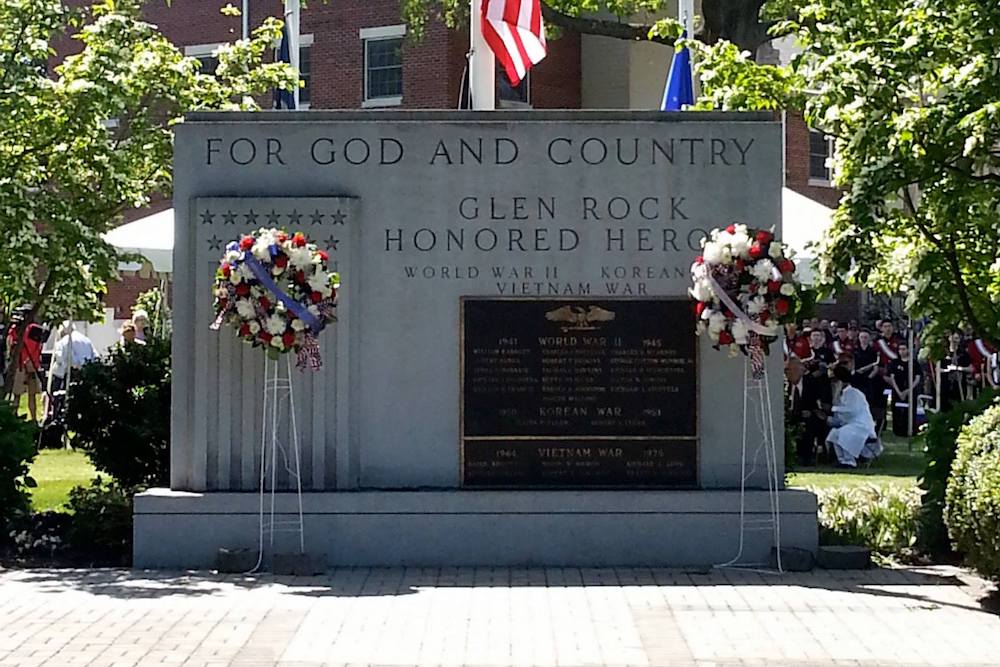 A 2015 New York Times article described Glen Rock as "walkable, with diverse housing," two qualities that undoubtedly draw in many a folk. But for those who may still be questioning the appeal of this 2.7-square-mile borough, know that Glen Rock received just as high accolades in 2018, garnering an A+ and ranking as the fifth best place to live in Bergen County and the 19th best in New Jersey on niche.com's "Best Places to Live in New Jersey." Glen Rock also boasts top-ranked schools, a downtown area and plenty more for locals to enjoy.
Established: 1894
Population: 11,962
Web: glenrocknj.net

​Thielke Aboretum
In the midst of the hustle and bustle is the tranquil Thielke Arboretum, an 11-acre botanical area with nature trails, gardens, a pond and a brook, as well as many species of plants, birds and insects. The arboretum also has a gazebo on its property, which is a popular site for special celebrations.
Dining Out
Looking for a nosh in Glen Rock? Grab a corned beef sandwich or some matzah ball soup at the kosher-style deli, The Kosher Nosh. Nearby is Jalapeños, locals' favorite Mexican joint for authentic tacos and guac. Wash it all down with a craft beer and yummy American fare at Stone & Rail, or enjoy a meal at The Glen Rock Inn; the 70-year-old bar and restaurant is the self-proclaimed best place in town for "great food and fun."

What's in a Name?
Glen Rock got its name from a 570-ton boulder (rock) in a small valley (glen) around which it settled. The boulder was believed to have been deposited by a glacier, and was also a meeting place for the Leni Lenape. It now sits at Doremus Avenue and Rock Road, and locals appreciate this not-so-subtle reminder of their hometown's storied past.

A Tragic Past
Glen Rock was the site of one of Bergen County's most notable public transportation accidents. In 1911, William Hutchinson, a trolley operator for the North Jersey Rapid Transit Company who was one day away from retirement, died in a crash with an incoming trolley due to signal prob-lems at the intersection of Grove and Prospect streets. The accident was the beginning of the end of the rail system that connected Elmwood Park and Suffern, N.Y. The site of the collision was just behind where the Glen Rock Gurudwara stands today.
Home Sweet Home
Thinking about buying or selling a house here? The median home value in Glen Rock is $627,400, down 2.7 percent over the past year, according to Zillow. The home styles and price points are quite varied, from colonials and splits to ranch homes and bungalows.

Downtown
Rock Road is the borough's epicenter, lined with restaurants, shops and many other hotspots. Here you'll find both long-standing businesses like the Rock Ridge Pharmacy (which opened in 1950) and The Glen Rock Inn (around since 1948) interspersed with cute neighborhood gems like children's bookstore The Curious Reader and grocery shop Kilroy's Wonder Market.

Famous Faces
Many notable people and celebrities have once called this borough home. Valerie Harper, aka Rhoda Morgenstern on The Mary Tyler Moore Show and its spin-off, Rhoda, lived in Glen Rock; child actors and siblings Daisy and Charlie Tahan, known for their roles in Little Fockers and I Am Legend, respectively, grew up here; and Michael Zegen, who plays Midge's estranged husband Joel on Amazon's The Marvelous Mrs. Maisel, was born in Glen Rock and went to Hebrew school here before moving to Ridgewood in the fifth grade.
Did You Know? Glen Rock boasts a large Asian Indian population and is home to a visually stunning and prominent Sikh Gurdwara. In February 2015, Glen Rock became the first borough in Bergen County to designate the Hindu holiday Diwali, known as the Festival of Lights, as an official school closing day.