Welcome to Haworth
However you pronounce it (more on that below), there are many reasons why this Northern Valley town is a great place to call home.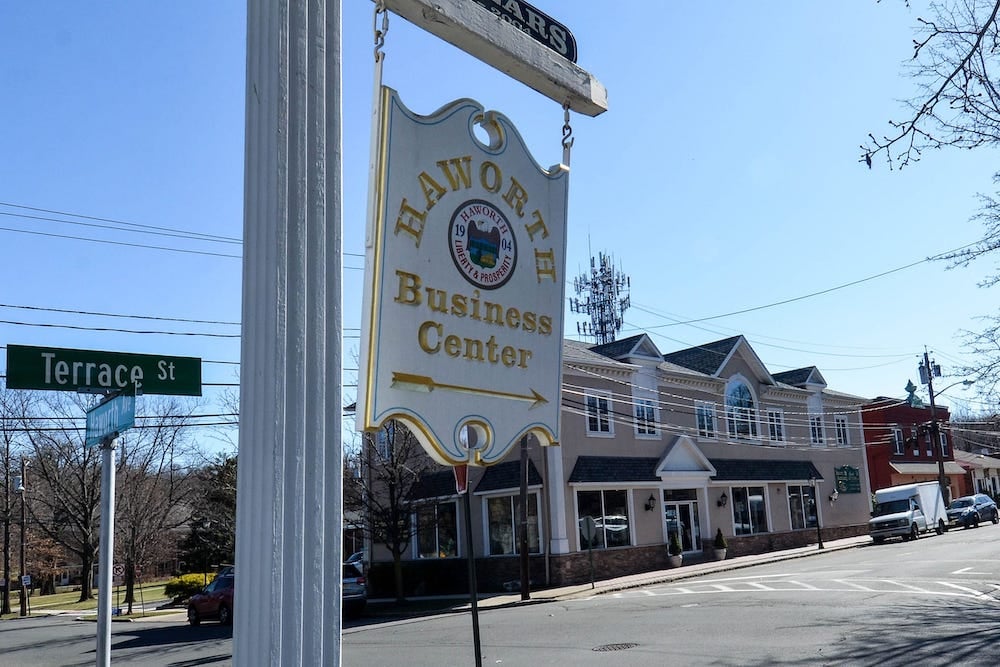 ESTABLISHED: 1904
POPULATION: 3,497
WEBSITE: HAWORTHNJ.ORG
What makes Haworth, niche.com's No. 1 best place to raise a family in New Jersey, so darn great? Perhaps it's the quiet downtown area, the recreational activities, the small, top-rated schools or the beautiful homes on tree-lined streets. Or maybe it's the 2.2-square-mile town's overall tight-knit community feel? Certainly, this often-overlooked town nestled between its larger neighbors Closter and Oradell has a lot to offer.
DOWNTOWN HAWORTH
This small town has a quaint business area to match, one with about 30 storefronts including a hardware store, post office, convenience mart, dry cleaner, liquor store, florist and apothecary. In 2019, the business district underwent a $600,000 overhaul that included improved lighting, enhanced curbs, sidewalks and ramps, and overall bettered the appearance of the stores to attract more shoppers.
OUTDOOR TO-DO'S
Haworth is home to White Beeches Country Club and Haworth Country Club, two 18-hole golf courses. Residents can also head out to Lake Shore Drive where they'll fi nd a walking path that overlooks the Oradell Reservoir. Or, take the kids to Castle Park playground, an impressive and fun jungle gym made entirely of wood and tires.
DINING OUT
This Bergen borough has a bevy of dining options no matter what cuisine you're in the mood for. For Mediterranean fare try The Greek Flame, which is located down-town on Terrace Street and features traditional Greek entrées plus the chef's unique takes on them. Residents' go-to Italian spots are Andiamo, famous for its thin-crust pizza, and BYOB Alessandro's Trattoria, where all patrons are served delicious homemade bread and olive oil. You'll also fi nd good ol' American options like omelets and sandwiches at Terrace Street Café, which made Yelp's 2019 list of the Top 50 Places to Eat in North Jersey.
WHAT'S IN A NAME?
Haworth is among the list of New Jersey towns that is often mispronounced, but the proper way to say it is HAW-worth—not HAY-worth or HAH-worth—after the town's namesake city in England. New York railroad financier and author John S. Sauzade named the town's new station stop "Haworth" in tribute to the Bronte sisters, British novelists and poets whom he admired.
HOME SWEET HOME
Thinking about buying or selling a home here? The me-dian home value in Haworth is $648,400, down 0.3 percent from last year, according to Zillow. Home values are expected to rise 0.3 percent within the next year.
FAMOUS FACES
Haworth is small but mighty when it comes to celebrity residents. Its most notable is probably Elizabeth Gillies, who starred alongside Ariana Grande on Nickelodeon's Victorious, who was born here; actress Brooke Shields lived with her mother on Haworth Avenue while attending high school; and Carl Hubbell, baseball hall-of-famer, bought a home with his wife on the same block in 1946 after three World Series wins with the New York Giants.
VOLUNTEERISM
Community service is a big part of Haworth's, well, community. And there are plenty of opportunities to volunteer here, whether for the mayor, the city council, the EMTs or the police auxiliary.
WHAT'S IN A NAME?
Though small, Hollywood did make a stop in Haworth once! "Hide and Seek"—a 2005 horror flick starring Robert De Niro and Dakota Fanning—featured scenes that were shot at the town's local duck pond.