Welcome to Midland Park
Moving? Consider this small and more affordable Bergen borough.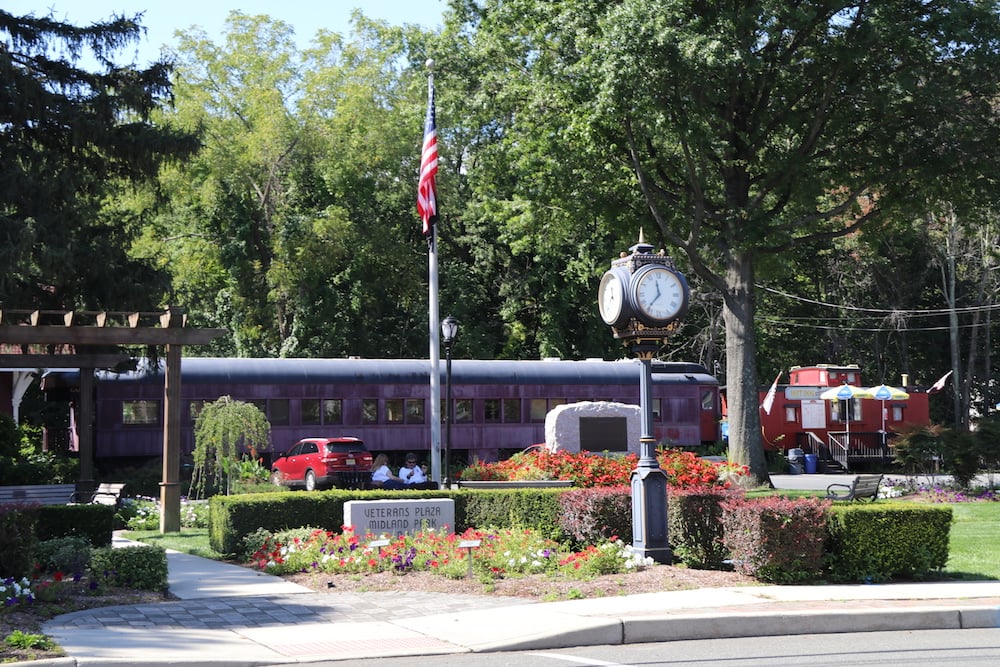 With only around 7,000 residents and about 1.5 square miles, the borough of Midland Park is tiny compared to its bigger neighbors like Wyckoff and Ridgewood. But this small borough still has a lot to offer, with its close proximity to New York City (about 20 miles away) and lower taxes compared with many Bergen towns. Dutch settlers arrived in the area in the 1700s, farming the land and building mills along the Goffle Brook (then called Wagaraw Brook). Midland Park was incorporated as a borough in 1894 from portions of Ridgewood Township and Franklin Township (now Wyckoff). The name is thought to have come from the New Jersey Midland Railway Company, which operated in the area in the 1870s. (Although passenger rail service halted in 1966, commuters can hop on a NJ Transit bus to New York City's Port Authority.) The town boasts three public schools: Godwin School for students in K-2, Highland School for grades 3-6 and Midland Park Junior/ Senior High School for grades 7-12. There is also a private-school option, the Eastern Christian Elementary School, for grades K-4. Shopping is plentiful in Midland Park and includes the Midland Park Shopping Center on Godwin Avenue, which holds a Kings, CVS, Tuesday Morning, Subway and Starbucks in addition to smaller stores and restaurants. Those looking for a bargain will want to check out the Community Thrift Shop around back on the center's lower level. Across the street is another shopping plaza with a Sears Appliance and Hardware Store, a Dunkin' Donuts and Peter's Fish Market, a popular stop for fresh fish and seafood for nearly 40 years. And a welcome recent addition to Midland Park is Kristin Dahl Boutique, which features on-trend casual clothing and accessories for women. Bookworms, there's a public library too. The Midland Park Memorial Library is part of the Bergen County Cooperative Library System, so your choices for reading material are endless.
Fun Facts
Actress Odeya Rush, pictured, who starred in Goosebumps and The Giver, grew up in Midland Park.
Johnny Vander Meer, the only player in MLB history to pitch two consecutive no-hitters, was from the borough.
Midland Park school administrators recently moved their offices into an 80-year-old barn on the Junior/ Senior High School property. It housed the Blom Dairy cows from 1937 until Aike Blom sold his 22 acres of farmland to the school district in the 1950s

Credit: LittleTphoto.com
Dining
Italian-food lovers have it good in Midland Park. For an upscale dining experience, locals head to Arturo's, a Southern Italian mainstay since 1982. For something a little more casual, there's Rosario's, Fiona's or Pizzaiolo (pictured). And there's even an Italian deli, La Strada, for sandwiches and catering. Craving something completely different? Bonchon serves up delicious Korean fried chicken in soy garlic or spicy sauce. And breakfast lovers rave about the food at Hogan's, a classic small-town diner.
Housing Costs
The median home value in Midland Park is currently $441,000—up 3.3 percent over last year and predicted to rise 3 percent within the next year, according to Zillow.
Locals Love
Shopping for gifts (while benefiting Children's Aid and Family Services) at The Depot
Their tiny dancers taking classes at Miss Patti's School of Dance
Browsing the shops at the Brownstone Mill
High-end men's fashions at Sal Lauretta
Median Household Income
Approximately $89,130, according to the latest U.S. Census Bureau statistics.
Did you know?
Wortendyke Station, on Greenwood Avenue, was a former railroad station along the New York, Susquehanna and Western main line. The station house and a Pullman car are now a pottery studio and gallery, and an adjacent caboose is a hot dog stand.