Welcome to Oakland
Go West, young man. All the way to this borough along Bergen's border.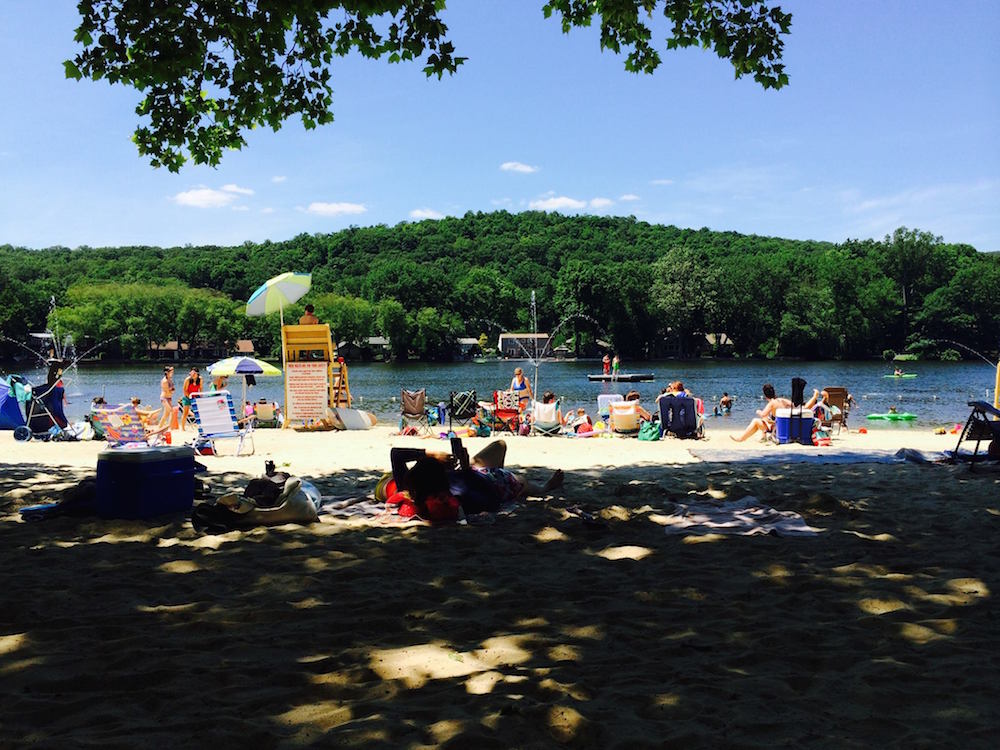 Once named a "Best Place to Live for Young Families," this woodsy, quiet borough along Bergen County's western edge boasts affordable homes, top-tier schools and a low crime rate, making it a good choice for those looking to put down roots in the area.
Originally home to the Minsi Indians of the Lenni Lenape tribe, who hunted in the woods and fished from the "Ramapaugh" or "river of many ponds," Dutch settlers came to the area in the late 1600s and named their settlement "De Panne" or "The Ponds." Throughout the 18th century, Oakland was a farming and lumbering community with many mills powered by the Ramapo River and numerous streams. During the Revolutionary War, troops moved along Ramapo Valley Road and the hidden Cannon Ball Road (now a popular hiking trail called the Cannonball Trail). The New Jersey Midland Railroad arrived in 1869, leading to increased development, and in 1870 the name was changed to Oakland.
There are three elementary schools and one middle school in the Oakland public school system, with high schoolers given the choice of attending one of two highly-ranked schools, Indian Hills in Oakland or Ramapo in Franklin Lakes. Private schools include Barnstable Academy, a college prep school for students in grades 5-12, The New Jersey Japanese School (primarily for Japanese expatriates who plan to return to Japan) and the Gerrard Berman Day School, a Jewish day school for students in preschool through 8th grade.
Although there's not a walkable downtown area, many strip malls, including the Copper Tree Mall, are centered along Ramapo Valley Road (Route 202). Willowbrook Mall in Wayne and West-field Garden State Plaza in Paramus are a short drive away.
Residents enjoy easy access to routes 208 and 287, mak-ing commuting by car a breeze. There's no train to New York, although there's bus service on NJ Transit and Coach USA's ShortLine Bus.
Locals Love
Hiking in the Ramapo Mountain State Forest
Striking up some fun at Holiday Bowl
Cosmetic miracle worker H. William Song, M.D., at Omni Aesthetics
Dining
Fans of Italian food have a lot of great choices in Oakland. Locals love Portobello, the Oakland institution that moved to its current villa-like location in 2008, Cenzino, where black-tie clad waiters dish out upscale regional fare, and Café L'Amore, a cozy BYOB that's known for its pasta and brick oven pizza. Excellent sushi and sashimi can be found at Yumi Japanese Restaurant, and for the quintessential Jersey diner experience, head to Oakland Diner for good food, huge portions and eclectic decor (think vintage signs, lights and murals).
Fun Facts
The former site of Pleasureland Pools and the FRG Sports Complex has been converted to a 40-acre public park named Great Oak Park where residents enjoy hiking, fishing and picnicking. Plans are underway to add a great lawn, a band shell, a dog park and a skate park.
Oakland is one of the county's four Motor Vehicle Commission locations. Drivers line up at the MVC in the Copper Tree Mall.
The Van Allen House was built in 1748 and was a stop for George Washington and his troops in 1777.
Commuter train service ended in 1966, but a freight rail line still runs through the borough.
Did You Know?
The Oakland Giant Farmers Market, an indoor year-round market in the Copper Tree Mall, is known for its great prices and large selection of produce. Locals also rave about the meat, seafood and fresh flowers.