Welcome to Oradell
A small town with big heart.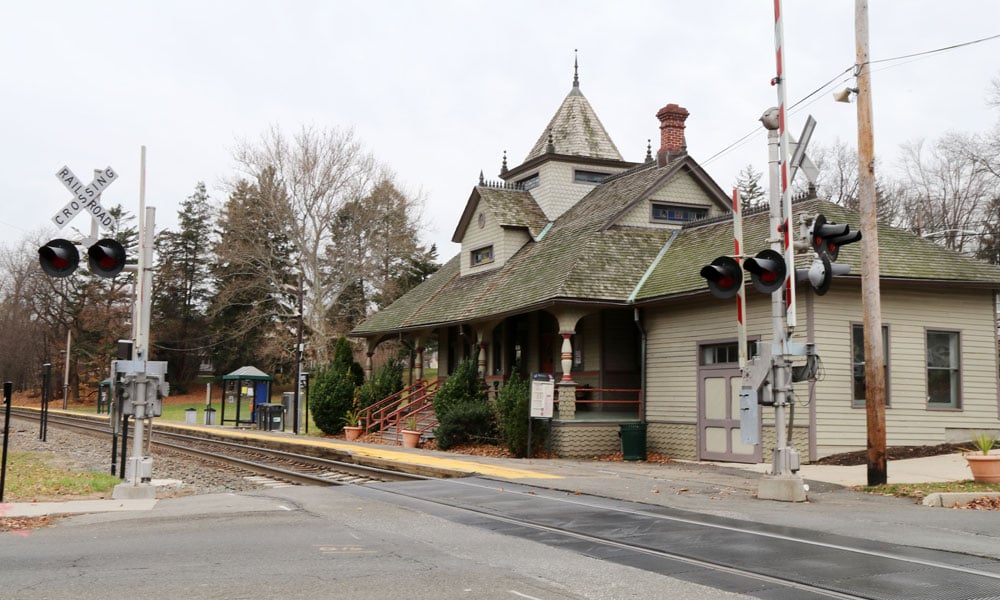 With the total population topping just 8,100, the close-knit borough of Oradell is a family-friendly place often cited as one of the best places to live in New Jersey. It's the kind of town where residents are encouraged to schedule appointments to meet with the mayor, and where community plays an important part in everyday life.
Nestled among the towns of Emerson, Haworth, New Milford, Paramus and River Edge, and minutes from major highways such as the Garden State Parkway, Route 17 and Route 4, Oradell's central location in Bergen County draws residents who desire suburban living without being too far removed from city life. New Jersey Transit serves the borough with train service from the Oradell station and a number of bus stops throughout the community, to ensure that commuting is a breeze.
The borough is home to a number of civic organizations, including Lions and Rotary clubs, the Book and Needle Women's Club and the Oradell Kids Foundation, which facilitates community improvement projects and hosts the annual 5K and fun run. Open to residents ages 55 and up, the Oradell Senior Social Club schedules outings to shows and casinos, and hosts a number of events throughout the year.
Oradell Public School serves children in grades K–6. Students in the upper grades share schools with River Edge: grades 7–8 attend River Dell Regional Middle School in River Edge, and grades 9–12 go to River Dell Regional High School in Oradell. Oradell is also home to Bergen Catholic High School, Founded in 1955, its quality athletic program draws students throughout Northern New Jersey to its halls. Saint Joseph Elementary School is a Catholic grammar school serving grades K–8.
Parks abound in Oradell—the largest is the Doug Parcells Athletic Complex. Additional playgrounds and athletic fields are Grant, Hoffman and Memorial fields. Schirra Park—named in honor of pioneering astronaut Walter M. Schirra Jr., who grew up in Oradell—hosts many civic events and ceremonies throughout the year.
Fun Facts
Famed NFL football coach Bill Parcells attended Oradell's River Dell Regional High School, while professional golfer Jim McGovern grew up in Oradell, in a home next to the Hackensack Golf Club.
Tony award-winning playwright and author Joe DiPietro grew up in Oradell. He co-wrote Memphis, a Broadway show that won the 2010 Tony Award for Best Musical.
Oradell's second mayor, Daniel Demarest, came up with the name "Oradell"—inspired by the area's geography: "ora" meaning "at the border of" in Latin and "dell" referring to a "small valley."
The Oradell train station is served by New Jersey Transit's Pascack Valley Line, and the building is on the state and federal registers of historic places.
Dining
For breakfast and lunch options, try longtime favorite Train Stop Bagel or Schreiber's Delicatessen, while the fresh fruit tarts and gluten-free wrap sandwiches at Esti's Café won't disappoint. If you're craving a cup of java or tea with a quick bite, Cool Beans International is your place—and now there's a beer, wine and specialty cocktails menu too. Diego's Taco Shop promises authentic Southern Californian-style Mexican food. For Japanese, head to Ocean Sushi, or sample Chinese fare at Red Apple Restaurant and Jade Dragon.
Locals Love
Hiking and fishing along the Oradell Reservoir
Shows put on by the Bergen County Players theater group
Ice skating on the ponds at Memorial Field in winter
The gourmet offerings at Mr. Cupcakes
Median Household Income
Approximately $144,222, according to the latest U.S. Census Bureau statistics.
Housing Costs
The median home value is $568,900—up 1.8 percent from last year, according to Zillow.