Welcome to Paramus
The borough may be famous for its shopping, but it has plenty more to offer.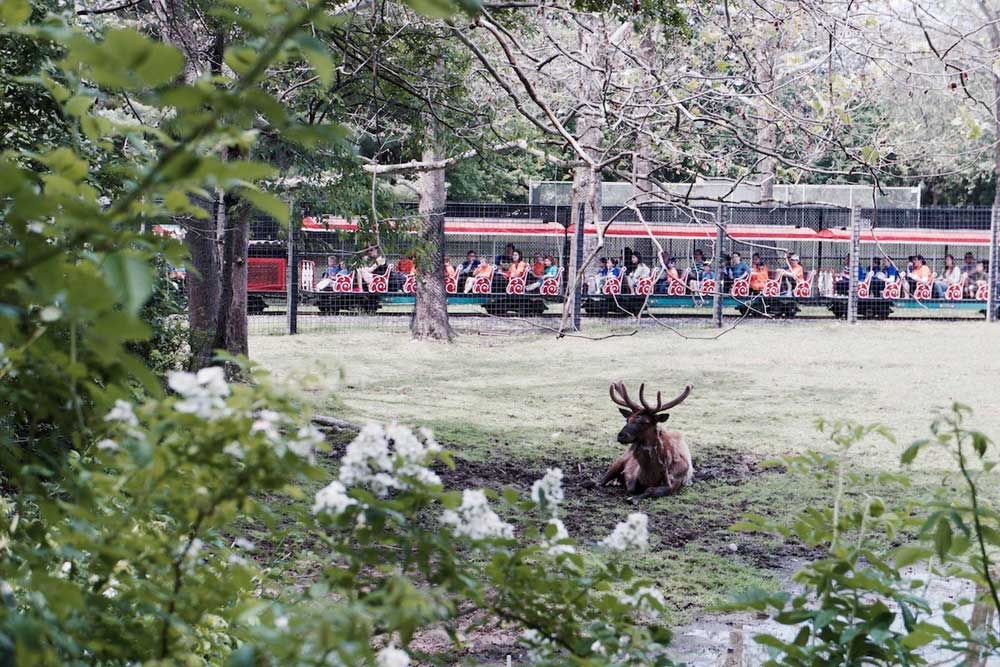 Let's face it: You can't talk about Paramus without obsessing over its malls—but before we expound on those legendary shopping outlets, let's talk about all the other reasons Paramus is prime.
First off, the borough is an outdoor enthusiast's dream: The 596- acre Saddle River County Park stretches all the way from Rochelle Park to Ridgewood courtesy of a 6.8-mile walking/bike path, with babbling brooks, duck ponds, picnic areas, a waterfall and, in Paramus itself, the historic Easton Tower, built in 1899, along the way. The Van Saun County Park, meanwhile, offers baseball, softball and soccer fields; basketball and tennis courts, a mini-train ride, a playground, a carousel, pony rides and—best of all—a zoo that features mountain lions, spider monkeys, bald eagles and countless other animals.
For indoor activities, there's Humdingers, an "eatertainment" hybrid with 12 boutique-style bowling lanes, eight automated batting cages and plenty of grub; at The Players Club, you can have a 3D golf adventure at once of nearly 50 world-famous golf courses.
As far as schooling, the Paramus Public School district educates more than 4,000 students in pre-K to 12th grade (courtesy of about 314 teachers). There's also Paramus Catholic High School, Yavneh Academy and Yeshivat Noam (for K-8) and Frisch School (for grades 9-12). For higher education, Bergen Community College has satellite centers around the county (the bulk of its 17,000 students are at the Paramus location).
Home stores abound in Paramus: There's Safavieh, Porcelanosa, Lazzoni and BoConcept. Mitchell Gold + Bob Williams has its 10,000-sq.-ft. flagship store in the borough, Nortons Paint is the largest retailer of Benjamin Moore in Bergen County, and, in addition to its wares, Floor & Décor offers free how-to classes.
And that, at last, brings us to those glorious malls: With 2.1 million square feet of leasable space and more than 300 stores, including Lord & Taylor, Macy's, Neiman Marcus and Nordstrom, Westfield Garden State Plaza is the largest mall in all of New Jersey. Nearby, Paramus Park includes a Macy's plus a soon-to-come Stew Leonard's (complete with movie theater); the Outlets at Bergen Town Center boasts a Lindt Chocolatier, the gigantic Century 21, Target and a Whole Foods Market. The Fashion Center, meanwhile, has a Lord & Taylor, TJMaxx, Bed Bath & Beyond, Toys R Us, Fairway Market and Best Buy.
And despite the infamous Blue Law (all those malls are closed on Sundays), Paramus' shopping centers generate over $5 billion in annual retail sales—more than any other zip code in America.
Fun Facts
Paramus was home to one of the earliest drive-in theaters ever, the Paramus Drive-In, located behind what's now Westfield Garden State Plaza. It closed in 1987 after showing one last double feature: Crocodile Dundee and The Untouchables.
When '80s teen queen Tiffany launched her now-famous "mall tour" to promote her debut album back in 1987, her very first stop was Bergen Mall.
The Sopranos featured Paramus more than once: Garden State Plaza was shown in several episodes, and in the series finale, a scene with everyone's favorite underboss (aka Paulie Walnuts, pictured) was filmed there.
Dining
There's plenty of good food at Garden State et al (including the Capital Grille), but man does not live by malls alone: Locals head to El Cid for giant helpings of Spanish cuisine (and lots of sangria); the fairly new Phat Platters, meanwhile, serves Halal/ Mediterranean dishes (including wings that have already gained a rabid following). And at Chakra, chef Thomas Ciszak whips up multicultural dishes in an Asian-inspired, candlelit atmosphere (space is limited, so be sure to call ahead for a reservation).
Housing Costs
The median home value in Paramus is currently $589,100—up 3 percent over last year and predicted to rise 1.4 percent within the next year, according to Zillow.
Locals Love
Buying their tickets online—and choosing and reserving their seat at the same time—for a movie at AMC Garden State 16.
Soaking in local history at the Fritz Behnke Historical Museum, which features artifacts like one of the first electric washing machines ever made.
Getting a new cut 'n color (or maybe a Brazilian blowout) at J&Co Hair.
Medium Household Income
Approximately $101,793, according to the latest U.S. Census Bureau statistics.
Did You Know? The name Paramus is said to be of Native American origin; it's derived from words meaning "land of the turkey" because the town once had an abundance of the wild fowl.