Welcome to Park Ridge
From top schools to great dining, this suburban borough is much more than the former home of Tony Soprano.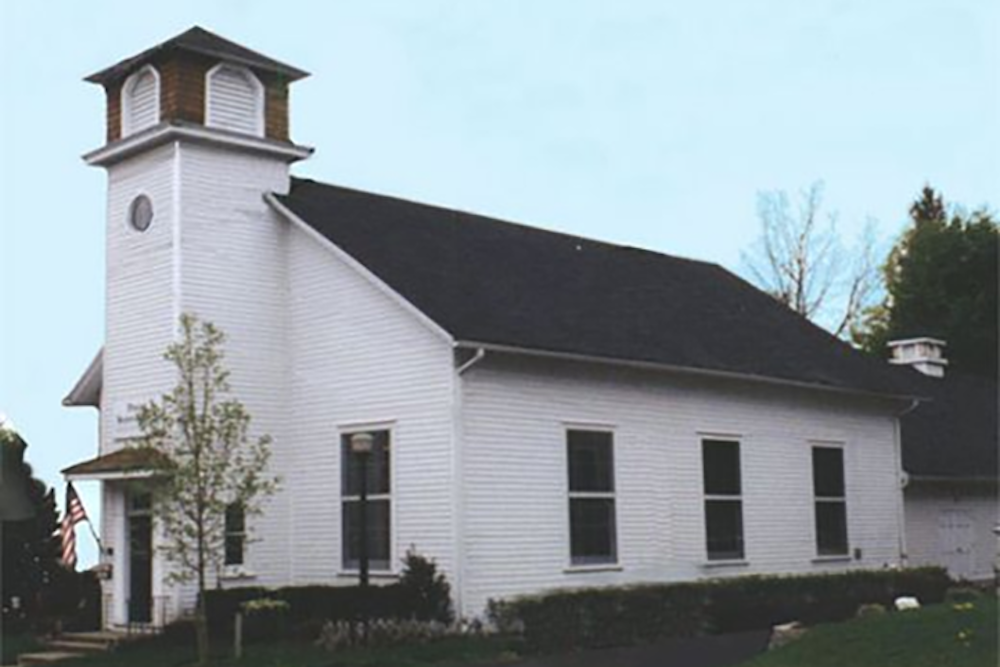 ESTABLISHED: 1894
POPULATION: 8,905
WEBSITE: PARKRIDGEBORO.COM
Right in the heart of Pascack Valley lies the little gem of Park Ridge, a 2.6-square-mile town that's walkable, homey and centered on community. With a highly-ranked school system with small classes, lower-than-average utility bills and a more down-toearth nature than some of its North Jersey neighbors, Park Ridge is undoubtedly a great place to live (and visit).
PASCACK HISTORICAL SOCIETY MUSEUM
A former chapel built in 1873, the Pascack Historical Society Museum today houses artifacts chronicling life from the Lenape Indian days to present in the Pascack Valley region (comprised of Westwood, Hillsdale, Emerson, Woodcliff Lake, Montvale, Park Ridge, Township of Washington and River Vale). Items on display include photos, documents, books and costumes, as well as larger exhibits such as a life-sized wooden horse and a Victorian parlor that show visitors what life was like in the Colonial era. The museum is open on Wednesdays from 10 a.m.–noon and Sundays from 1–4 p.m. Admission is free.
HOME SWEET HOME
Thinking about buying or selling a home here? The median home value in Park Ridge is $525,600, down 1.6 percent from last year, according to Zillow. You won't fi nd many McMansions here; instead there are both renovated and preserved mid-century ranches, splitlevels and colonials as well as luxury condominiums.
DID YOU KNOW?
One of the main appeals of living and owning a business in Park Ridge is that the water bills here are substantially lower than elsewhere in the state. Why? Because in 1924, the borough started its own water supply system. Now, The Park Ridge Water Utility utilizes carbon, air stripper and resin fi lters on its 18 wells to supply purifi ed water to its residents at substantially lower costs, and it is one of only nine municipalities in New Jersey to do so. Even better, utilities are typically restored more quickly here after a storm than in surrounding towns.
DINING OUT
If you're a carnivore, Park Ridge is the place to be, as some of the best upscale steakhouses in the county are here; among the favorites are Peppercorns, The Park Steakhouse, Esty Street and the recently revamped 103 Prime at Valentino's. Not in the mood for a steak? Grab mousakka or a gyro at Greek Corner Grill, a sandwich or a slice at Marc's Deli & Pizza, or literally anything your hungry heart desires at The Ridge, a '70s-style diner right in the heart of town.
FAMOUS FACES
The late James Gandolfini grew up in this Bergen borough and was dubbed "the son of Park Ridge" by the mayor. In fact, after his 2013 death, the corner of Kinderkamack Road and Park Avenue, in front of the Ridge Diner, was dubbed "Gandolfi ni Way." But other than Tony Soprano, Park Ridge is or was home to other well-known names, including President Richard Nixon and his wife, Pat Nixon, who resided in the prestigious Bears Nest development from 1989- 93; former Giants coach Tom Coughlin, who also lived in Bears Nest; and hip-hop producer Myles William (real name Myles Moraites), who's produced records for notable artists such as Lil Wayne, Kendrick Lamar and Beyoncé, and grew up in Park Ridge.
JOHN G. ACKERSON HOUSE
Built circa 1775 for the Ackerson family to live and conduct business in, this home is one of Park Ridge's most prominent. Shortly after John and his son Garrett built this house on the plot of land, a general store was constructed opposite it, followed by a distillery and a woolen mill in the generations to come. Much of the home, including its fireplace mantel and wooden floors, has been restored over time, but the house located at 142 Pascack Rd. still maintains its historic charm.
PARKS & REC
As with many other Pascack Valley towns, Park Ridge has tons of recreational activities to keep the family busy, from a municipal pool to a 12-acre pond to 50 acres of facilities for sports. Additionally, volunteers selected every year by the mayor and borough council comprise the Park Ridge Recreation & Cultural Committee (PRRC), which plans fun programming for residents including a town picnic, ski trips, a car show, a tree lighting and a summer concert series. Museum: Pascack Historical Society; Ackerson House: Re/Max Real Estate
THE DOCTOR IS IN: Pascack Valley's first doctor, Dr. Henry Neer, practiced in Park Ridge from 1865 almost until his death in 1911. He was a physician, dentist, pharmacist and a veterinarian! His parlor stove, where he made medicinal potions for his patients, is on display at the town's museum.