Welcome to Ramsey
With countless options, this borough is a lure for foodies and shoppers.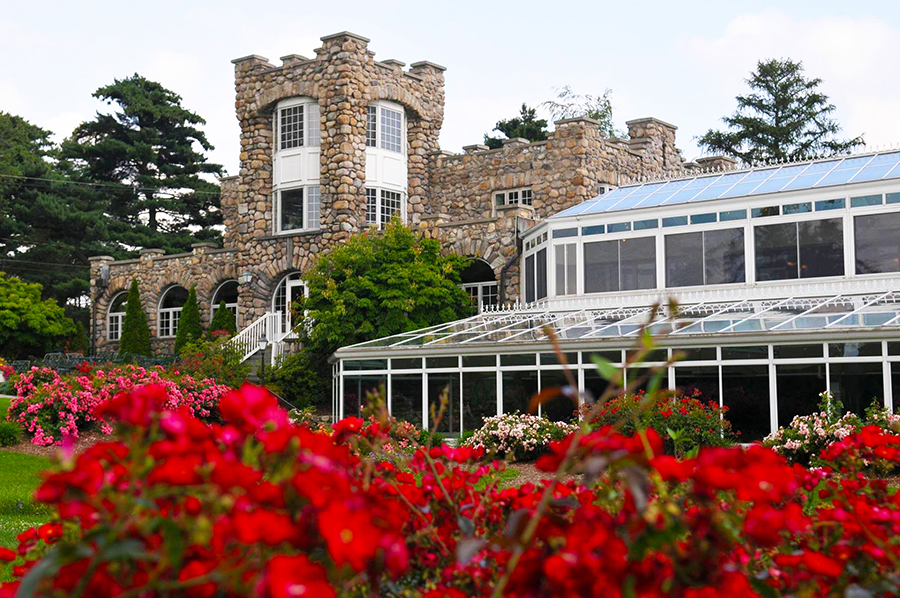 Life is sweet in Ramsey—and it has been ever since the 1800s.
No, really: Way back in 1848, the area's landowners supported themselves by growing strawberries. In fact, up to eight railroad cars full of the fruit were loaded each night during picking season and sent to New York City; in 1851, some 1 million baskets of strawberries were exported to the Big Apple.
Today, the area is still known for its produce—the Ramsey Farmers Market brings together countless vendors, offering organic fruits and vegetables plus pickles, olives, pies, breads and so much more, we don't have room to mention it all. For other grocery needs, residents flock to Uncle Giuseppe's (featuring just about everything, including ready-made Italian fare, of course) and Steve's Market, which has been offering gourmet meats, cheeses and more for nearly two decades. Health-food aficionados, meanwhile, flock to Organico; sweets lovers are drawn to the unbelievable creations of Chocolates with Love. (We love the variety of dog breeds that they can mold!)
But after all that food, you'll need to work it off. Luckily, there's The Training Station Gym, as well as New York Sports Clubs. After your workout, a massage may be in order—and The Fountain Day Spa offers some of the best (along with facials, a top-notch hair salon and more). And since everyone looks better with a tan (but no one needs the UV rays), there's Brushed, offering airbrush tanning with organic ingredients.
In the mood to shop? Hazel Boutique, founded and run by twin sisters Jenna and Kim Campfield, has the trendiest women's apparel around; those who enjoy treasure hunts may want to check out Barbara Ann's Consignment Boutique (seriously, we've spotted Prada there). Meanwhile, outdoor enthusiasts—anglers, campers, hikers and the like—can gear up for their next adventure during a trip to Ramsey Outdoor. For those ready for a kitchen or bathroom overhaul, Porcelanosa has high-end tile for miles. But if your project only entails adding a pop of color or a statement piece to a room, check out The Bergen Home in Ramsey Square. And over at the Interstate Shopping Center, consumers will find a variety of big name retailers like DSW and Bed, Bath & Beyond with smaller mom-andpop stores.
And finally, some hard, cold facts: The 5.591-square-mile Ramsey has some 14,473 residents. Its public school district, with about 2,800 students, educates youths from kindergarten to 12th grade. As far as private schools go, there's the Goddard School for preschoolers, Academy of Saint Paul, for K–8, and Don Bosco Preparatory High School, an all-boys Catholic high school founded in 1915.
Fun Facts
The Sopranos made its mark on Ramsey more than once: Scenes from the HBO series were shot at the Maple Shade Motel and at the Ramsey Outdoor store.
Childhood pals Wesley Schultz and Jeremiah Fraites grew up and made a racket together in the borough. They later founded folk-rock band The Lumineers (pictured).
A who's who of basketball legends lived here, including Hall of Famer Bob McAdoo and All-Star Buck Williams.
In 2009, the Don Bosco Ironmen were named High School Football National Champions, the first NJ team to win the honor. The squad did it again two years later.
Dining
Let's dig in: Café Panache has an uber-upscale menu (try the Crispy Confit Duck Breast); pizza lovers should head to Anthony's Coal Fired Pizza (the Eggplant Marino pie is a fave); or Kinchley's Tavern (they serve a mean burger too). Lotito's, meanwhile, is an Italian deli plus bakery (we love the pignoli); Look See has Japanese and Chinese eats. For seafood, there's Varka (with a decidedly European spin) and Biggie's Clam Bar. And if you're looking for a happening happy hour with appetizers galore, raise a glass at The Shannon Rose. Cheers!
Housing Costs
The median home value in Ramsey is currently $550,700—up 2.4 percent over last year and predicted to rise 1.4 percent within the next year, according to Zillow.
Medium Household Income
Approximately $135,387, according to the latest U.S. Census Bureau statistics.
Locals Love
Teeing off at the Ramsey Golf and Country Club. Fore!
Catching a flick at Ramsey Theatre—and enjoying the old-school charm of the building.
Learning money matters from the Kolinsky Hill Financial Group.
Cooling off at the water-parklike municipal pool, which features a whopping three water slides!
Finding fresh produce at the Ramsey Farmers Market.
Did You Know? Originally built as a tavern, the Old Stone House is Ramsey's oldest existing structure. It has stood the test of time thanks to its construction materials: stone, clay, mortar and hog hair.