Welcome to Rutherford
The Borough of Trees has plenty of green—as well as shops, dining and arts.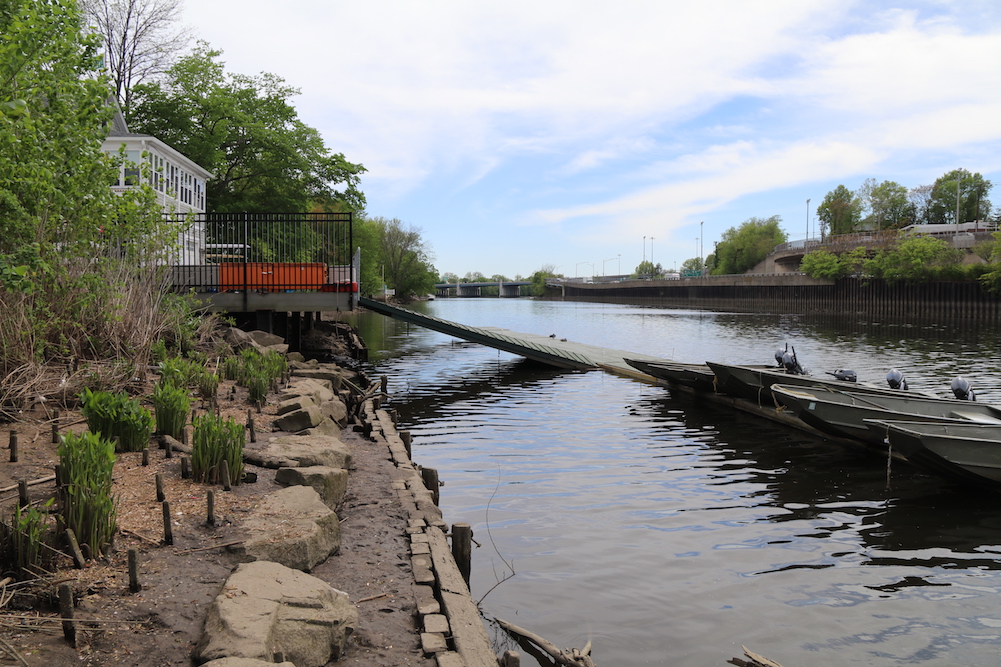 No shady business here. Rutherford lives up to its self-proclaimed title of the "Borough of Trees." More than 6,000 2-foot-thick oaks, maples and sycamore trees line its residential streets—and for residents, it's still not enough! The town began the Shade Tree Commission to promote the conservation and replenishment of Rutherford's beloved and centuries-old foliage. After all, it is a key part of the borough's heritage.
But what gets residents going more than greenery is their town's shopping district. Most of Rutherford's shops are located along scenic Park Avenue, where passersby can enjoy clear views of the Manhattan skyline. With a straight walk down the avenue, one can grab a scoop at Ice Cream Charlies, a haircut at Rutsos Barber Shop and a new pair of sunnies at Invision Optics. If you don't break a sweat during an afternoon stroll, squeeze in a solid workout at Club Metro USA or G Force Fitness & Training. Afterward, pamper yourself with a manicure or blowout at Grace Honey Spa, and let Pure Massage Therapy and Royal Foot Spa tend to your sore muscles.
Blending shopping and pampering, Rutherford is rich in history, and locals and visitors alike can learn about the town at the Meadowlands Museum. They might learn, for example, that one of the borough's most popular venues, the William Carlos Williams Center, is named after the famous poet and Rutherford native. Imagine him sitting down with a cup of joe and his writer's notebook at hipster-friendly Erie Coffeeshop & Bakery.
Now let's get down to business: The 2.942-square-mile town has around 18,635 residents. Its public school district, with five schools and a kindergarten center, educates about 2,800 students from pre-kindergarten to 12th grade. There are two private schools in town, an elementary and high school both named for St. Mary. Rutherford also boasts one of the campuses of Felician University, a private Catholic Franciscan college.
Fun Facts
Sure, game day happens in the town next door, but many NFL athletes made their home in Rutherford. Former Giants Michael Strahan (pictured) and Shaun O'Hara lived here, as did the Bears' Corey Wootton and the Eagles' Stan Walters.
The not-for-profit Nereid Boat Club (pictured above) has been rowing on the Passaic River since 1868. Happy 150th anniversary!
Built in the 19th century, the Yereance-Berry House is now home to the Meadowlands Museum.
The borough is engraved in Sopranos lore. Kim's Laundry from season 5 was located at 47-52 Mountain Way in Rutherford.
Dining
Hungry yet? Café Matisse is a Zagat-rated gem that's serving up sophisticated New American cuisine (thank Chef Peter Loria for the killer menu); lovers of Italian fare should make reservations at Paisano's, Trattoria Giotto or Volares ASAP, or shop the gourmet market at Suprema; Nizi Sushi and Yan Asian offer authentic Japanese, Chinese and Thai eats. Part Latin restaurant, part Asian tea house, Mambo Tea House boasts Cuban classics and 40-plus teas. Remember: Before heading to one of Rutherford's many BYOBs, stop at Mason's Cellar for a bottle of wine!
Locals Love
Catching a flick (and sipping a craft beer) at the revamped Williams Center.
Picking fresh plants and produce at the Rutherford Farmers' Market.
Checking out "The Castle," Iviswold, on the Felician University campus.
Watching kids' car creations in action at the annual Downhill Derby— scheduled for June 16.
Staying fit by hitting the illuminated Tryon Field track or the Walk Rutherford trails.
Housing Costs
The median home value in Rutherford is currently $476,614—up 9.1 percent over last year and predicted to rise 4.2 percent within the next year, according to Zillow.
Medium Household Income
Approximately $87,587, according to the latest U.S. Census Bureau statistics.
Did You Know? In September 1881, Rutherford was formed after seceding from Union Township and subsequently became Bergen County's first borough.