Welcome to Saddle River
Low taxes and large properties draw people to this bucolic borough.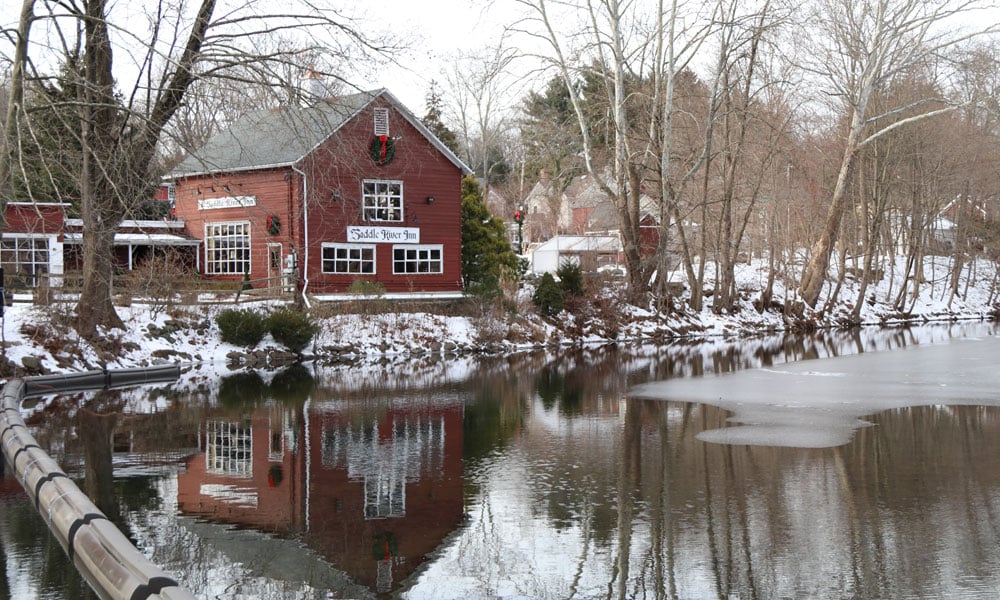 Searching for a Bergen County town with sprawling properties and that mythical beast, low property taxes? Look no further than Saddle River. One of the wealthiest small municipalities in the country—it ranked ninth in the state in per capita income in the 2010 U.S. Census—Saddle River is a bucolic borough full of stately older homes interspersed with newer mansions. The borough's 3,152 residents enjoy the convenience of two major highways—Route 17 runs through the town, while the Garden State Parkway is just minutes away—making it a breeze to get to the retailers and shopping malls that dot the area. And the area has a rich history, beginning two centuries before Saddle River's 1894 incorporation as a borough full of apple groves and strawberry fields. From the late 17th century into the early 18th century, Lenni Lenape tribal leaders sold parcels of land to English and Dutch settlers with family names such as Ackerman, Hopper, Zabriskie and Stilwell. The Van Buskirks built the first home in Saddle River in 1709 on East Saddle River Road, where it still stands.
It's no wonder historic preservation is near and dear to the hearts of Saddle River residents; nearly two dozen historic properties have been listed on the National Register of Historic Places. That's not to say the new has no place with the old here. Buyers have been scooping up homes at the Saddle River Grand, a 68-unit luxury development of attached manor homes set on 23 acres.
Children in pre-K through grade 5 attend Wandell School within the borough, then move on to Ramsey's Eric S. Smith Middle School. For high school, Saddle River students have a choice of either attending Ramsey High School or Northern Highlands Regional. And for those looking for a private school education, there's the K–12 Saddle River Day School.
Fast facts
In an effort to combat suburban sprawl, an ordinance requires home lots to be a minimum of 2 acres each. The borough is named after the Saddle River, which got its name from a stream and valley in the small Scottish village of Saddell. Celebrities such as Wyclef Jean, Rosie O'Donnell and Mary J. Blige and famed suspense novelist Mary Higgins Clark own homes in the borough.
Dining
Recently named one of the top 100 restaurants in the country, according to the OpenTable website, Saddle River Inn blends New American and French cuisine. The restaurant—which is BYO because Saddle River is a "dry" town, meaning the sale of alcohol isn't allowed within borough limits—is located in a charming circa-1791 barn. For breakfast or lunch, check out the Saddle River Gourmet Deli, where locals rave about the hot and cold sandwiches and quality coffee.
Housing Costs
The median home value in Saddle River is $1,691,300, an increase of 1% in the past year, according to Zillow.
Locals Love
Community events held at the Bishop House. The water lilies at Waterford Gardens. Yoga and meditation classes at The Body Image Boutique. The new cupola on Wandell School. Getting primped at Eric Alt Salon.
Find all things aquatic—such as lotus flowers—at Waterford Gardens.
Median Household Income
Approximately $121,026, according to the U.S. Census Bureau's latest statistics.