Welcome to Upper Saddle River
This small town with a big heart is home to picturesque forests, historical parks and a community where everyone is family.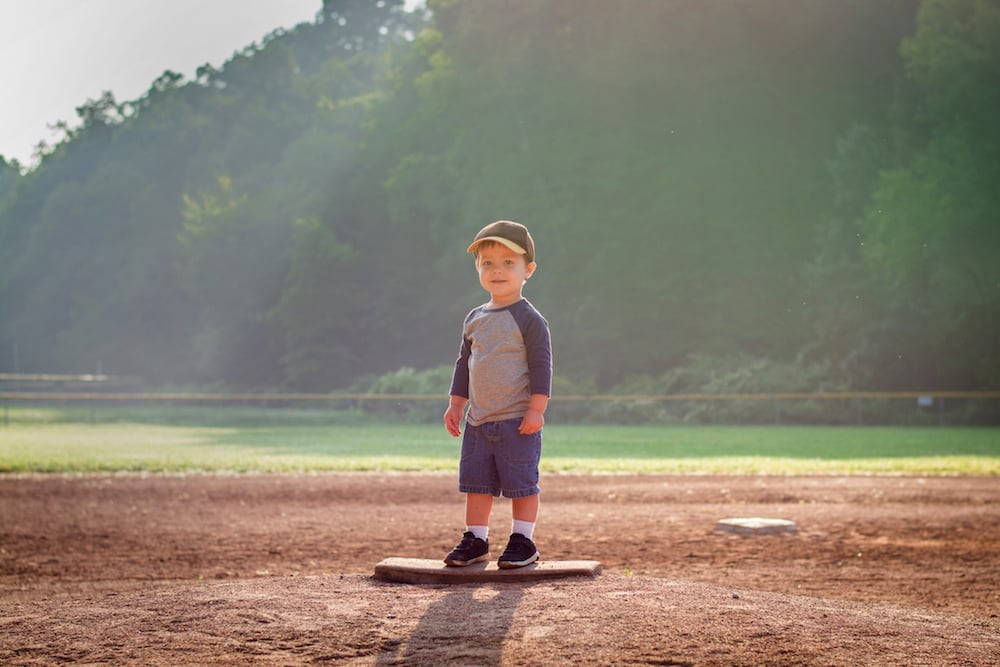 Upper Saddle River might be the most misunderstood town in New Jersey. Often confused for being smaller than its neighbor Saddle River, this 5.2-square-mile locale is actually the larger of the two "SRs," with ample room for parks and castle-like architecture as if the town had been ripped out of a fairytale. The borough was previously described in a 2018 New York Times profile as "quiet" and "neat as a pin." Now, USR is known for its age-old love of history, vast parks and a whole lot of hometown pride.
Established: 1894
Population: 8,415
Website: usrtoday.org
Park it!
Heading to Upper Saddle River with the little ones? Good luck choosing which of the town's three incredible parks to visit. Hess Park is occupied by two baseball diamonds, making it the perfect spot for your little sluggers to start a pick-up game. Lions Memorial Park has doubled as both a dream playground for active kids and a home to Upper Saddle River's carnivals and town-wide celebrations. Visitors looking for a little more seclusion can spend the day at Liberty Pond Park for a quiet moment in the gazebo or a relaxing day of fi shing.
Home, Sweet Home
Thinking about buying or selling a home here? The median home value in Upper Saddle River is $815,000, down 3.4 percent over the past year. There is a mix of older and newer homes available, from luxurious estates to more understated townhomes.

The Hopper-Goetschius House Museum and Gardens
Preservation has become an essential part of Upper Saddle River's natural allure. Pre-dating the Revolutionary War, the Hopper-Goetschius House was constructed by the Hopper family and would later serve as a home to the Rev. Stephen Goetschius, the leader of the iconic Old Stone Church in town. In the mid-1980s, the building and grounds were taken over and restored by the Upper Saddle River Historical Society. The property is now a museum with a garden blooming with various flora, an "outkitchen," a schoolhouse and a storage shed that serves as the town's blacksmith shop.
What's in a Name?
Legend has it that Upper Saddle River's name derives from two Scottish explorers circa the 1600s, who believed the shape of the town mirrored that of Saddle Burn, a valley in Argyll, Scotland.
Dining Out
While many locals head to Mahwah, Ramsey, Allendale or other neighboring towns when they want more robust dining options, Upper Saddle River is famous for two casual hot spots in particular; Morning Dew Café on Park Way, which sells appetizing breakfast options as well as fresh wraps and salads; and Elmer's Country Store, a deli and convenience store attached to a gas station. This hangout serves delicious bagels, deli sandwiches, salads and a mean bacon, egg and cheese.

Giving Back
Upper Saddle River and its residents have demonstrated an unbelievable sense of philanthropy and community. There are more than a dozen charitable organizations including; the Woman's Club of Upper Saddle River, which organizes events like an annual town-wide garage sale and a baby shower at the local Strengthen Our Sisters shelter; and the Saddle River Valley Cultural Center, which runs programs to preserve the appreciation of fi ne arts in town. Both have made it their mission to promote charitable action around the borough.

Famous Faces
Upper Saddle River has become a popular place for professional athletes to hang their hats (or, more appropriately, helmets!). Legendary NFL coach Bill "The Big Tuna" Parcells, who most notably helped the New York Giants nab two Super Bowl wins, used to call Upper Saddle River home. Jay Feely, a former placekicker for the Giants, lived in town while playing for the Big Blue. Roy White, a former outfielder for the New York Yankees in the 1970s, also resided in Upper Saddle River until retiring to South Jersey, while Ron Villone Jr., another former Yankee and relief pitcher, currently lives in the borough. Talk about a lineup!

A Sweet Tradition
Upper Saddle River residents still have one spring crop on the brain in June: strawberries! In honor of Bergen County's former reputation as the "Strawberry Capital of the World," the town holds its Strawberry Festival at the Bergen Highlands Methodist Church every June to benefit local community outreach and youth missions. The festival, which celebrated its 62nd anniversary this spring, is jam-packed with fun things to do, like craft booths, carnival games, a silent auction and, of course, strawberry picking. Be sure to try the fresh-baked strawberry shortcake while you're there!
Did You Know?
When Upper Saddle River was formed in 1894, it was essentially a farming community consisting of apple orchards, dairy farms and strawberry fields. Though it's become less rural over time, that old-town, homey feel remains here more than a century later.