Welcome to Westwood
With a plethora of parks, this bucolic borough is more than a shoppers' delight.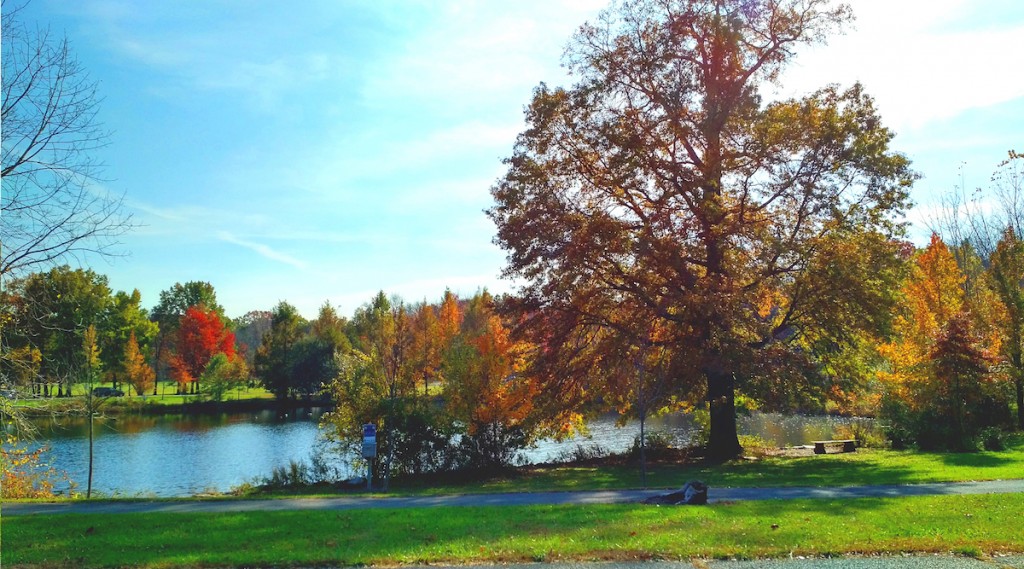 Westwood continues to live up to its name as the "Hub of the Pascack Valley," boasting a downtown that's bustling with shoppers and diners. But you can check out every single store in town—from the L&N Grand "Five and Ten" to Shaw's Book Shop—and still have a lot left to discover!
Called Pleasantville back when it had just 25 houses, the town was renamed Westwood in 1875. But the qualities its original moniker evokes still abound in this 2.3-square-mile town of roughly 11,360 residents. And such pleasantries abound as well at serene spots like Westvale Park, which features athletic fields, a dog park, an ADA playground and a wooded walking path leading to Pascack Brook County Park. You can take your pick of fishing in a stream and picnicking at Brookside Park, watching a movie on the grounds of Westwood Train Station or bargain-hunting at an antique show, one of many events held at Veterans' Memorial Park.
For fresh produce and the tasty fare of some 30 vendors, stop by Westwood Farmers Market on Old Hook Road on Saturdays through November. And the Fritz Dietl Ice Rink, established by the Austrian-born figure-skating star in 1958, hosts birthday parties, figure skating lessons and free skating sessions for hours of family fun.
Now that you know more of what Westwood has to offer, go ahead and indulge in a little of what the borough is most famous for. Yes, Westwood is a relaxing alternative to the Jersey mall frenzy. For trendy men's fashions, the venues include Papillon, Monte Carlo and Society Men, while women have choices like Ginger N' Cream, MACI and Threads, among others. And there's no need to leave town to accessorize: LaViano and The Gem Mine offer fine jewelry.
For residents, some stand-out features are both train and bus commuter service to New York City, a top-flight regional K-12 school district shared with Washington Township and a home base for Pascack Valley Medical Center, affiliated with Hackensack Meridian Health.

FUN FACTS
Westwood is as American as apple pie with several pro-baseball players living here at one time, including Rob Delaney (pictured), a former Major League pitcher with Minnesota and Tampa Bay.
Westwood Cinemas, previously known as Pascack Theater, has operated since 1929. The screens are 3D modern, but this landmark's architecture was restored to its art deco charm.
Non-traditional sports—fencing and canoeing—are what brought Olympic acclaim to two late residents. Russell Dermond competed in 1956 and 1960 as a sprint canoer and Robert Dow in 1972 for a team sabre event.

DINING
Westwood spans the dining globe with everything from P.J. Finnegan's Irish pub to Mediterranean fare at It's Greek to Me, plus Japanese favorites Hanami and Tokyo Café. There's more than just pizza at Italian restaurants Baci, Caffe Anello and Granita Grille; and American cuisine takes a new twist at The Iron Horse Restaurant (famous for its stuffed cheeseburgers). Looking for something part Asian and part barbecue? Head to Kimchi Smoke and try one of their mouth-watering creations (pictured). For breakfast and lunch, try Goldberg's Famous Bagels & Deli or the Farmhouse Cafe.
DID YOU KNOW?
Hollywood Heroes, considered one of the country's top vintage, antique and collectible toy stores, is located in downtown Westwood. It was started by former owner and television personality Jordan Hembrough.
MEDIAN HOUSEHOLD INCOME
Approximately $89,817, according to the latest statistics from the U.S. Census Bureau.
HOUSING COSTS
The median home value in Westwood is currently $461,600—up 8.6 percent over last year and predicted to rise 7.3 percent in 2019, according to Zillow.
LOCALS LOVE
Discovering new talent at the Westwood Art Gallery.
Shooting baskets with friends in the Westwood Community Center's full-court gymnasium.
Tasting homemade candy and ice-cream at Conrad's Confectionery, a family business since 1928.
Joining the Mystery Lovers Book Group at Westwood Public Library.