Welcome to Wyckoff
Thanks to lower taxes, you'll save more of your hard-earned money here.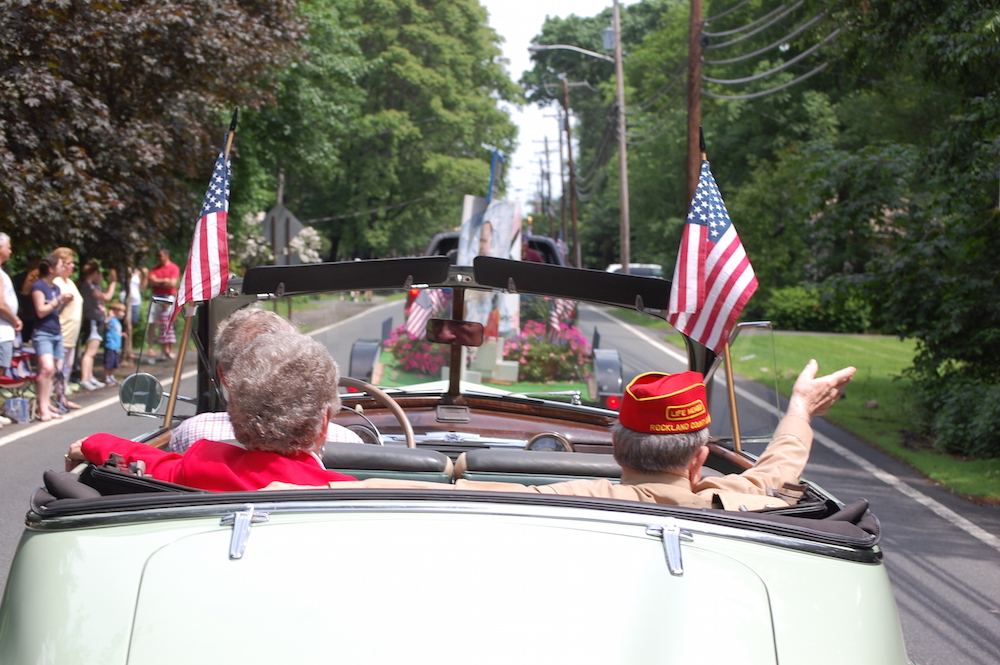 Tree-lined streets, good schools and taxes lower than many other Bergen County towns lure people to Wyckoff, a township of about 16,600 people in the northwest side of the county. The area was originally inhabited by the Lenape Indians until the first Dutch settlers arrived in the 1600s. The name Wyckoff is thought to be a derivation of the Indian word "wickoff," meaning "high ground," or "wickok," meaning water. For much of its history, the area was known as Franklin Township until various sections began to split off and incorporate. In 1926, residents voted to change the name from Franklin Township to Wyckoff.
The 6.6-square-mile township was largely farmland for many years—in 1940, 30 percent of the land was still devoted to farming—but by 2012 only two farms remained: Abma's, which dates back to the 1790s, and Goffle Road Poultry Farm, which opened in 1948. (At Thanksgiving, there's a line out the door to pick up the freshest turkey in town from Goffle Road Poultry.)
The first church in the area was the Ponds Dutch Reformed Church, started in what is now Oakland in 1710, and local resi-dents built the Wyckoff Dutch Reformed Church in 1806. The church was a hub for social activities and educated the area's children until the first school was established. There are now four elementary schools and one middle school in the Wyckoff public school system, with high schoolers given the choice of attending Indian Hills in Oakland or Ramapo in Franklin Lakes.
Shopping in Wyckoff is a treat, with many unique boutiques and speciality stores centered around Franklin and Wyckoff avenues and chains like Marshalls, Pet Valu and Starbucks in the Boulder Run Shopping Center.
The town is also home to the county's James A. McFaul Environmental Center, which was originally an 81-acre pig farm. Residents enjoy the serene woodland gardens, pond and picnic area.
Locals Love
Wyckoff Day, a community event held each June at the YMCA celebrating the townn
Homemade chocolates at Chocolate Etc.
The gorgeous stationery, invitations and gifts at
The Write Occasionn
The yearly Memorial Day parade and Labor Day weekend fireworks

Fun Facts
Wyckoff enjoyed train service from 1870 until 1966. The old train station still stands on Main Street and now houses the PTO Economy Shop, a thrift shop that benefits local public schools.
Congressman Josh Gottheimer, who represents the 5th District, lives in Wyckoff with his wife and two children.
Wyckoff was recently rated one of the safest cities in New Jersey (number 28 out of 566) by the National Council for Home Safety and Security.
Pop-rock trio The Jonas Brothers (pictured) grew up in Wyckoff, where their dad worked as pastor of Assembly of God church.

Dining
Wyckoff's dining scene is varied, with upscale offerings like New American restaurant The Plum & The Pear, Aoyama (pictured), offering French Thai and Japanese cuisine, and The Brick House, known for steaks and seafood. Try Cafe Amici's salads, Blue Moon Cafe for Mexican and Pizza Mandara for creative pizzas and Italian. For a great burger, head to The Barn, built in 1779 as a dairy barn. Locals have been carving their initials into the tables since it was converted to a speakeasy in 1929. Craving sweets? Sugarflake Bakery hits the spot.
Did You Know?
Treasure hunters love Wyckoff's yearly town-wide garage sale, coming up May 13 (rain date: May 14). Pick up a map of participating homes at the PTO Economy Shop on Main Street or go to wyckoffptoeconomyshop.org.