What To Know About Mental Health Awareness Month
May is Mental Health Awareness Month, and there are so many resources in Bergen County and New Jersey in general that can help if you or a loved one is struggling.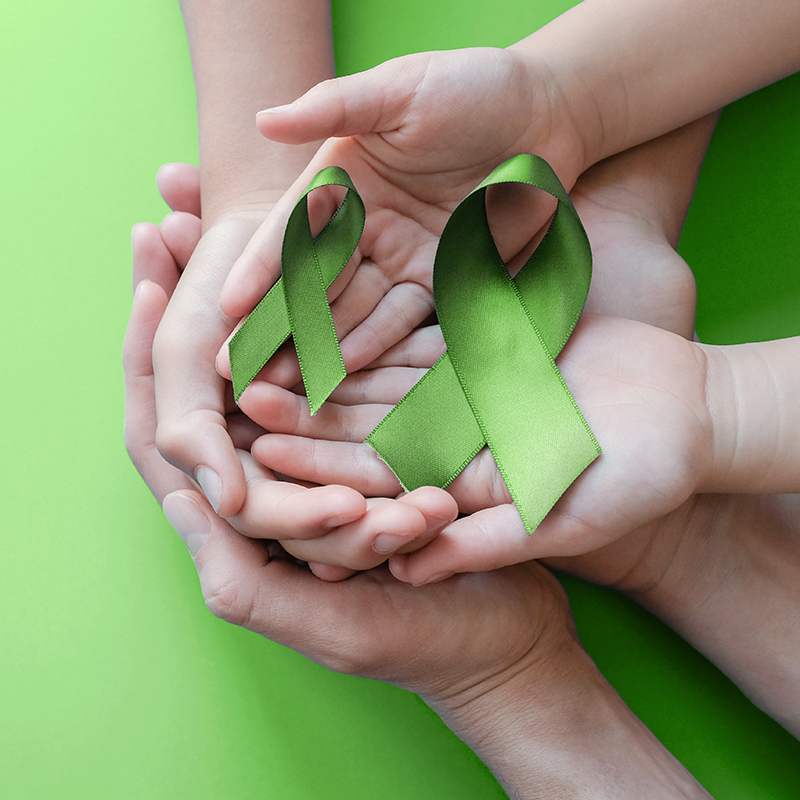 Since 1949, the National Alliance on Mental Illness (NAMI) has designated May as Mental Health Awareness Month. The fifth month of the year has become a time for the national movement to reduce the stigma surrounding mental illness and educate people about the importance of mental health.
Odds are you know someone who's suffered or is currently suffering with anxiety, depression, bipolar disorder, an eating disorder, a personality disorder, OCD, PTSD or the like. And you can do more than just send a friendly text or two to let them know you're thinking of them (though that can only help!).
Here's what to know about NAMI's 2023 Mental Health Awareness Month initiative, and how to get involved in Bergen County and New Jersey as a whole:
Know the stats. 
According to data from U.S. News & World Report, Bergen County scores an 87 out of 100 on the mental health ranking (some even rank New Jersey as the highest state in the U.S. for mental health)! But that doesn't mean mental illness isn't common. From February 1 to 13, 2023, 27.7 percent of adults in New Jersey reported symptoms of anxiety and/or depressive disorder, compared to 32.3 percent of adults in the U.S, according to the Kaiser Family Foundation.
Show your support on social media.
This year's theme and campaign is "More Than Enough." "We want every person out there to know that if all you did was wake up today, that's more than enough," according to NAMI. "Showing up, just as you are, for yourself and the people around you is more than enough." Use the hashtag #morethanenough to share your own personal story or to read through others, and check out @NAMICommunicate on Instagram for more resources and tips.
Join a mental health walk.
In honor of its 60th anniversary, West Bergen Mental Healthcare will be hosting the 2023 Wellness Walk on Saturday, May 13 at Valley Health Lifestyles Fitness Center in Mahwah. From 1 to 4 p.m., participants will get body and wellness tips from experts, walk around the track, take sample fitness classes and more. It's $30 to participate, or $60 to participate with a special t-shirt designed by members of a Bergen treatment clinic. All proceeds go toward funding mental health treatments for our community. Check out the flyer HERE.
Get help if and when you need it.
There are so many amazing resources existing solely to help you or a loved one who may be suffering. For example, New Jersey has a 24/7 mental health hotline for peer support: 1-855-654-6735. Meanwhile, the Mental Health Association in New Jersey (MHANJ) has tons of services for individuals and families.
At the county level, Bergen has the BC Division of Mental Health Services (BCDMHS), as well as its own crisis hotline for additional 24/7 support: 201-262-HELP (4357). You can also check out healthybergen.org/mhresources for an expansive list of helpful information in our area, including fact sheets, suicide prevention information and mental health training.
Of course, Bergen County is also home to five highly ranked hospitals including New Bridge Medical Center in Paramus, whose behavioral health department has acute partial hospitalization programs and outpatient treatment for adults, kids and seniors.
Whatever you do during Mental Health Awareness Month, just know that if you're struggling, it's ok to get help—and there are a myriad of ways to do so.