What Your Kids' Pediatrician Wants You to Know About Coronavirus
We cut the confusion and asked a local doc the hard-hitting questions about how to keep the kids healthy amidst COVID-19 concerns.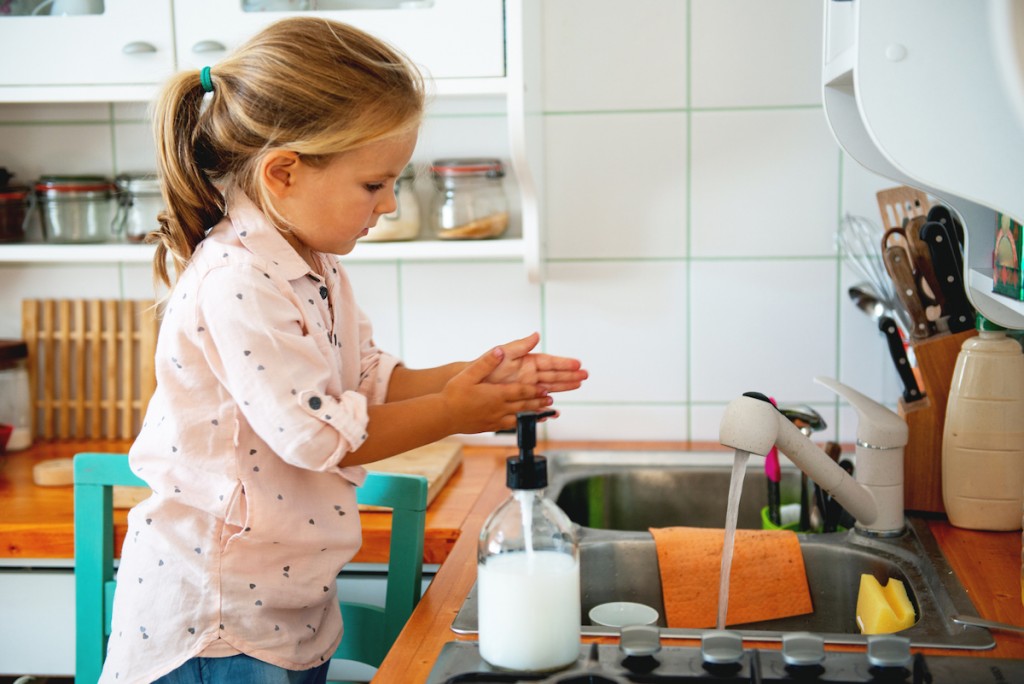 Governor Phil Murphy earlier this week declared a State of Emergency in New Jersey, so we are not impervious to the coronavirus, or COVID-19, scare across the globe. In fact, Bergen County Executive James Tedesco declared our own State of Emergency in the county on Tuesday, March 10. With 23 confirmed cases in the state and 13 of those hailing from Bergen County as of press time, it's more crucial than ever to stay informed about the ways you can keep every member of your family healthy. We chatted up Kathleen Greaney, M.D., a pediatrician at Maple Avenue Pediatrics in Fair Lawn, to ask the burning questions that parents all across the county have for their child's primary doc.
BERGEN: We've heard that kids are less prone to COVID-19 than adults. Is that true and if so, why is that?
KG: The reason why is unknown right now, because the knowledge on COVID-19 is still evolving. What worries me the most is that kids have been getting milder symptoms, but they can still spread the virus to their grandparents or parents who may have underlying illnesses or low immune systems. Little is known about why children aren't getting severe symptoms. They can carry it while having very mild symptoms similar to a cold or flu. At present, we're limited on who we can test for it. A child needs to meet the criteria by the CDC, but not all of them meet it, so there are cases we can't necessarily catch. It's hard because as parents ourselves, we don't have the answers yet. We're discovering new things every day.
BERGEN: Are kids with asthma or other pre-existing issues more at risk? Why?
KG: The information on this virus is evolving. If I had a child with those types of issues, I'd probably be more cautious and advise them to follow the best practices to stay healthy. The best thing is really good hand-washing. Try to eliminate the virus off your child's' hands and get them to not to touch their face—teens and little kids alike. Doing this while being in close contact with others during the day is tough, but encourage them to keep their hands away because that's how you can get the virus close to your nose and mouth.
BERGEN: What kind of places (such as parks, malls, etc.) should parents avoid with their kids during this outbreak, if any, and which are OK to attend?
KG: You ultimately have to decide what makes you comfortable, as a parent, for your child to attend. Being in close contact with someone at a park where kids are touching a lot and even licking things can be a risk. Bergen County schools have just been ordered to close, and a large number of universities have decided to switch to online classes, so that's something to take note of. I don't think there are clear answers right now, so parents need to decide what makes you comfortable while we get those answers.
BERGEN: Is it OK to take kids to their regular activities such as after-school sports, play dates, birthday parties, etc.?
KG: You can always consult your pediatrician, but we are recommending social distancing. This has been seen with the recent cancelling of the NCAA tournament and some Broadway shows. We are recommending that people not travel and decrease activities that place you in close contact with others when possible. It is still a personal decision, but the only way to slow down this virus is to socially distance.
BERGEN: If your child's school does not close, what precautions should families take to ensure that everyone remains healthy in the home?
KG: If your child is sick and anyone else in your home is sick, stay home for the day. Sick kids should be kept home from school and it applies to parents with work as well. You don't want to create panic in people, just keep them prepared. Above all, you should talk to your pediatrician because every child's case is very different. The best way to remain healthy is to talk to your doctors and see if you have any other risk factors that would require you to change your daily habits. It's a medical issue, at the end of the day.