What's New? 2 Family Events + 2 College Leaders
As two Bergen colleges welcome new presidents, families look forward to celebrating birthday boy SpongeBob and a fleet of dinosaurs.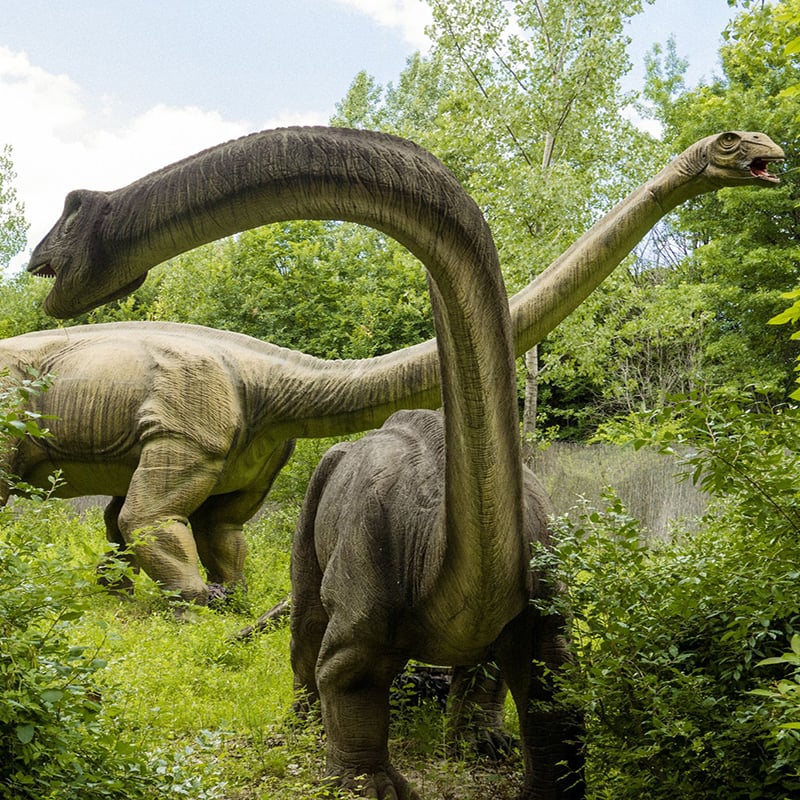 It's been hot, hot, hot in Bergen County, and we're not just talking about the oppressive heat and humidity. There are plenty of people and places grabbing the headlines for good reasons these days, giving us many reasons to be excited this summer. Here's a look at some cool news and things to do in your neighborhood:
Welcome Aboard!
Higher learning in Bergen County will have two fresh faces after this weekend, as Ramapo College of New Jersey in Mahwah and Felician University in Rutherford welcome new presidents.
Cindy R. Jebb officially takes over as Ramapo's fifth president on July 6. She succeeds Peter P. Mercer, who retired at the end of the 2020-21 school year following a tenure that began in 2005. Jebb is a retired Brigadier General, having served with the U.S. Army for 39 years. She has a bachelor's degree from the United States Military Academy in West Point and master's degrees from Duke University and the Naval War College. She also earned a Ph.D. from Duke. The author and co-author of three books, Jebb previously served as professor and head of the Department of Social Sciences at West Point before serving as the academy's dean of the Academic Board.
At Felician, James W. Crawford III was named the school's sixth president last week, taking over for Acting President Sylvia McGeary. Like Jebb, Crawford has a background working with the military: He is a retired Admiral and the 43rd Judge Advocate General (JAG) of the U.S. Navy, where he served under six U.S. presidents for more than 30 years. Crawford was lead counsel for the principal military advisor to Presidents Barack Obama and George W. Bush, and also advised the National Security and the Homeland Security councils. A Charlotte native, Crawford graduated from Belmont Abbey College in North Carolina and earned his J.D. from the University of North Carolina. He also has master's degrees from the University of Miami and the Naval War College.
Celebrate SpongeBob
Are you ready, kids? It's time to celebrate everyone's favorite character who lives in a pineapple under the sea! That's right, SpongeBob SquarePants turns 35 on July 14, and you and the entire family are invited to his Big Birthday Blowout at Nickelodeon Universe in the American Dream mall. In addition to riding the park's 35+ rides and attractions, guests will meet the birthday boy himself and join him and his friends like Patrick and Krabby Patti for sing-a-longs and other activities. The party goes from noon to 8 p.m., and tickets start at $59.
Dino-Mite!
Who says dinosaurs are extinct? OK, there are no actual tyrannosaurus or triceratops roaming the Earth, but they certainly live on in our imaginations thanks to the assortment of displays, presentation and theme parks dedicated to them. In Leonia, the recently re-opened Field Station: Dinosaurs is pulling in visitors of all ages with their lifelike exhibits and presentations. And from July 16 to Aug. 8, Bergenites can take a drive through the Dino Safari at Garden State Plaza in Paramus. The specially made park will be constructed at the mall's parking lot, allowing motorists to slowly parade past more than 40 animatronic dinos. The park will be open from 10 a.m. to 9 p.m. Wednesdays through Sundays. Admission starts at $49.95 a car. And you need not worry, the T-rex won't chase you.