Where To Celebrate St. Patrick's Day Now
Parades, parties and pints: St. Paddy's Day festivities get started this weekend in Rutherford.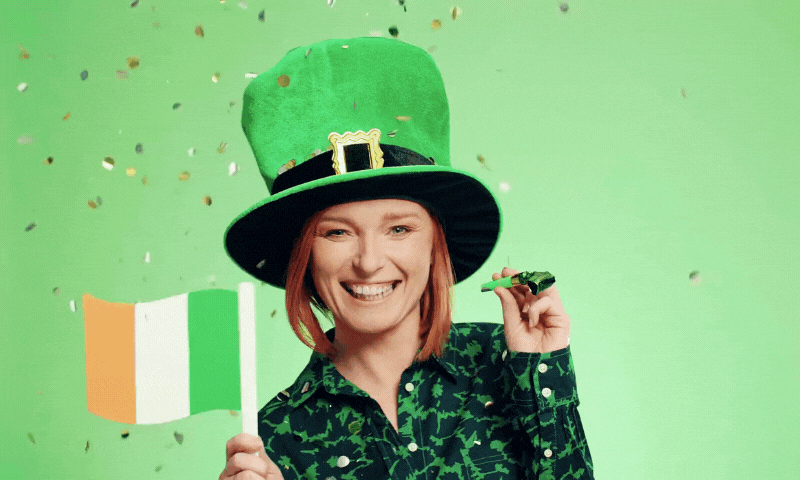 We know March 17 is still a week and a half away, but when have Bergenites not gotten a head start on holiday festivities? It's time to embrace your inner Irish side, grab your green garb and shamrock and roll because St. Patrick's Day celebrations kick off this weekend and will continue for most of the month. From bagpipes and parades to soda bread and pints of Guinness, there's something for everyone to enjoy here in Bergen County.
For those who love the sights and sounds of St. Patrick's Day, standing on the sidelines along a parade route is pure bliss. Below are four local events taking place in and around the county where you won't find a shortage of four-leaf clovers and leprechauns:
If you'd rather celebrate indoors and raise a glass to mark the occasion, reserve a table or find a spot at the bar at one of Bergen's great Irish pubs. Our county, of which 12 percent of the population claims Irish ancestry, is fortunate to have many from which to choose. Below are five of BERGEN's favorites for corned beef and a cold brew on St. Paddy's Day:
Biddy O'Malley's, Northvale. This gastropub has inventive American dishes with an Irish flair (Guinness beef pot pie, anyone?), but be on the lookout for St. Patrick's Day specials.
*191 Paris Ave., Northvale, 201.564.7893
Blarney Station, East Rutherford. Stop by before or after the Rutherford parade (or any day of the week) for a traditional Irish breakfast or a Reuben sandwich—and a pint of Guinness to wash it all down.
*258 Park Ave., East Rutherford, 201.531.0001
Brady's at the Station, Ramsey. Follow this neighborhood pub's countdown to St. Patrick's Day on their website, or visit them in-person and nosh on items like corned beef spring rolls and bangers and mash.
*5 W. Main St., Ramsey, 201.327.9748
P.J. Finnegan's, Westwood. This longtime pub has been dishing out favorites like Dublin steak sandwich and shepherd's pie for more than 40 years.
*274 Fairview Ave., Westwood, 201.664.7576
Tommy Fox's, Bergenfield. Just steps from the Bergen County St. Patrick's Day Parade route is this venerable favorite, where there's plenty of Irish sausage, corned beef and cabbage and Guinness to keep everyone merry.
*32 S. Washington Ave., Bergenfield, 201.384.0900
What's your favorite Irish restaurant or pub in Bergen County? Vote for your go-to spot in our annual Readers' Choice Poll.