Where To Eat
We've got the spots around the county where you can still get your favorite grub—just to-go!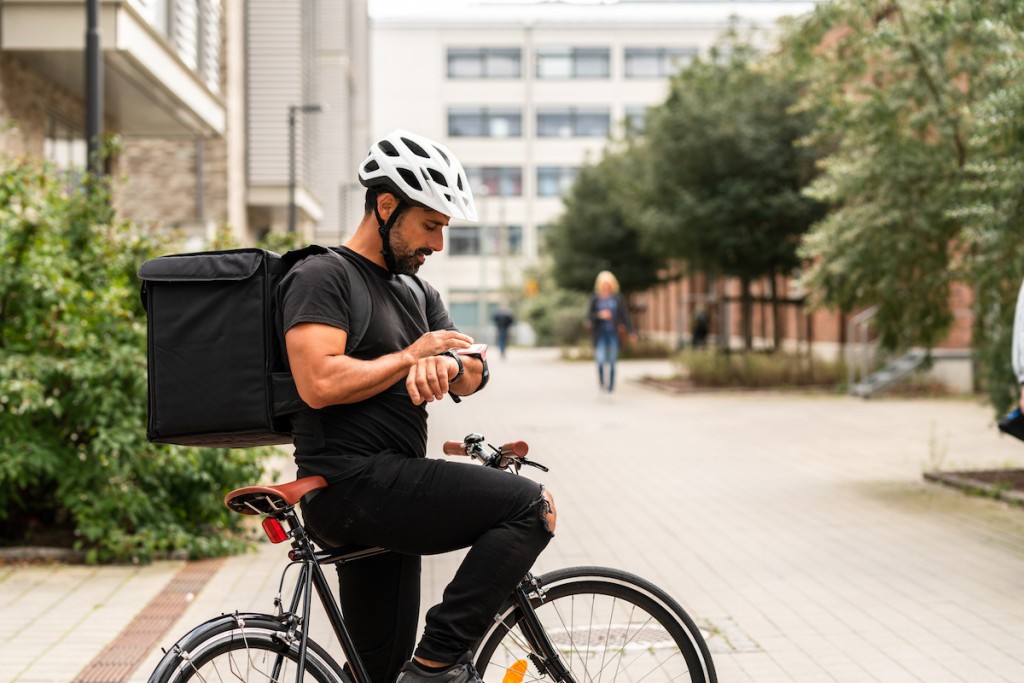 As the current COVID-19 pandemic ramps up, the last thing you want to spend time worrying about is what to make for dinner. Thankfully, Bergen County is chock-full of local restaurants and cafes that have quickly adapted to this temporary new normal to continue providing us with our favorite eats at home. Below are just a handful of the eateries that have flipped the switch to take-out and contactless delivery options, and be sure to check out the upcoming May issue of BERGEN magazine for a master list.
Allendale
Spice things up tonight with a tikka masala or curry chicken over basmati rice because this Indian staple is still open for biz! Owned by the same folks who run Downtown Dhaba in Westwood, Nirvana is offering curbside pick-up and delivery for the time being.
Available for: Curbside pick-up and delivery
Address: 29 W. Allendale Ave., Allendale
Phone: 201.818.2300
Bergenfield
St. Patrick's Day might be over, but you can still get your favorite Irish eats at this neighborhood joint. Order a helping of traditional lamb stew or crunchy fish and chips through their curbside take-out and delivery options.
Available for: Curbside pick-up and delivery
Address: 32 S. Washington Ave., Bergenfield
Phone: 201.384.0900
Carlstadt
This family-friendly favorite in the county offers everything from sauce-smothered chicken Parmesan to loaded tater tots, so you have lots of options. Plus, if you purchase one of their $50 gift cards before May 1, you'll receive a $10 bonus card.
Available for: Curbside pick-up and delivery
Address: 430 Rte. 17 S., Carlstadt
Phone: 201.933.4000
Closter
This American eatery in Closter is bringing its fine and casual fare, from raw bar selections to chicken fingers, directly to you with their curbside and delivery options. They're also running a curated family style menu for when you're hankering for a meal that feels truly homemade.
Available for: Curbside pick-up and delivery
Address: 171 Schraalenburgh Rd., Closter
Phone: 201.750.3350
Englewood Cliffs
This spot is probably most known for its monstrous milkshakes and dessert-like short stacks, and the good news is you can still get those Instagram-able treats right at home! While their Edgewater location is closed, the EC restaurant is still serving up breakfast and brunch options via contactless curbside pick-up and delivery.
Available for: Curbside pick-up and delivery
Address: 717 E. Palisade Ave., Englewood Cliffs
Phone: 201.945.4800
Hackensack
Lucky for us, this Bergen County staple is still cooking 24 hours a day, so you won't have to sacrifice late-night bites like disco fries or mozzarella sticks. They're currently running delivery service from 6 a.m. to midnight and curbside pickup during all hours, so fear not, diner-lovers!
Available for: Curbside pick-up and delivery
Address: 515 Essex St., Hackensack
Phone: 201.820.4033
Hillsdale
Looking for a lighter option? Pick up a healthy bite like jackfruit pulled pork or vegetarian tacos from Rockin' Roots, as they're running daily family dinner specials in addition to their regular menu of breakfast bowls and cleansing juices.
Available for: Curbside delivery until 2 p.m., delivery between 5:30 to 6 p.m.
Address: 434 Hillsdale Ave., Hillsdale
Phone: 201.497.6137
Tenafly
Satisfy your craving for eastern eats with steamed veggie dumplings and piping-hot bowls of pho from family-operated Simply Vietnamese. And here's a pro tip: If you order with UberEats, they'll throw in an extra spring roll for free.
Available for: Curbside pick-up and delivery
Address: 1 Highwood Ave., Tenafly
Phone: 201.568.7770
Wyckoff
Don't miss out on "Taco Tuesday" just because you're social distancing at home! Blue Moon has crafted a family taco package that their "fiesta fleet" food truck will deliver right to your casa from their Wyckoff or Englewood locations for free.
Available for: Curbside pick-up and delivery
Address: 327 Franklin Ave., Wyckoff
Phone: 201.891.1331