9 Spots To Catch Live Music In Bergen County
You can't beat large venues, but our county's taverns and restaurants are the perfect settings to listen to local and up-and-coming musicians.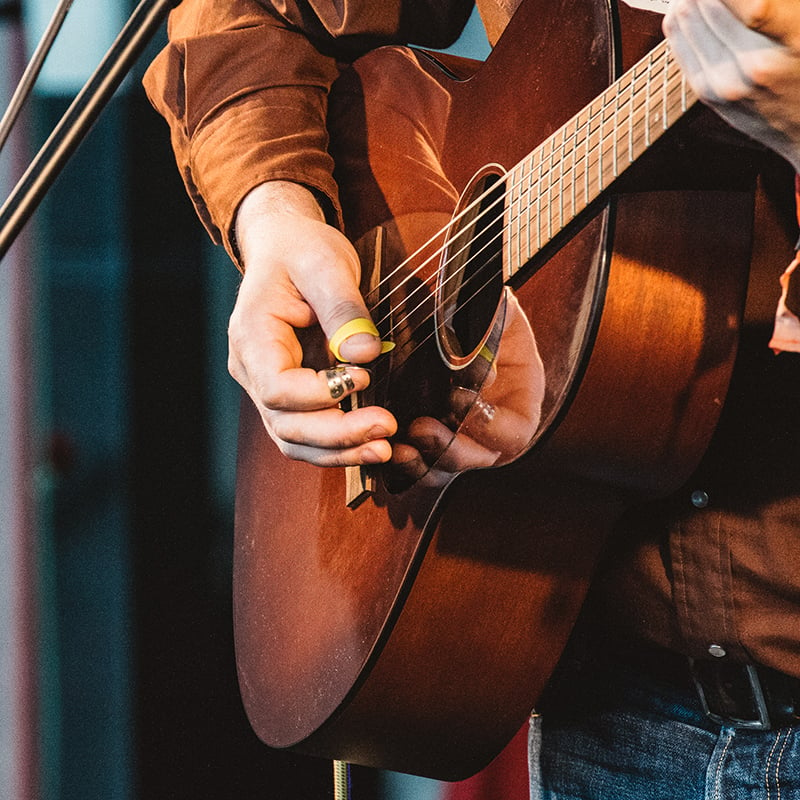 What do you do if you're craving live music and your favorite entertainer isn't scheduled to appear at MetLife Stadium? The good news is there are many options in Bergen County that are totally free, and many concerts are happening right in your own neighborhood at local bandshells and amphitheaters.
But if you can't make it to your town's free summer concert (or if the tunes playing that night aren't your cup of tea), there are several venues in the county where local bands take the stage regularly. Below are nine restaurants and taverns that not only serve up delicious food and drink, but they also shine the spotlight on the best area musicians and singers.
Dog House Saloon, Washington Township. Nothing says summer like burgers, hot dogs, cold brews and live music. This popular hangout has all that and more—and they do it all year long too!
*270 Pascack Rd., Washington Township, 201.722.1820
Green Point Restaurant and Bar, River Vale. Located at the Valley Brook Golf Course, this restaurant serving elevated new American fare welcomes everyone, whether you've just played 18 or are stopping by to listen to live music. Check their Facebook and Instagram pages to find out upcoming performers.
*15 Rivervale Rd., River Vale, 201.383.0077
Midland Brew House, Saddle Brook. Stop by to watch all the latest sports action or listen to some great live music. Use your phone to keep tabs on your favorite teams and to get the upcoming music schedule on Midland Brew House's Instagram page.
*374 N. Midland Ave., Saddle Brook, 201.7970070
The Orange Lantern, Paramus. Discover new bands or listen to your favorite local performers at this popular destination for live music. The venue opens its stage twice a week, including Grateful Tuesdays featuring Grateful Dead cover bands.
*15 E. Firehouse Ln., Paramus, 201.652.4443
Pub 17 & Lounge, Ramsey. Head up to this Route 17 bar and grill for some pub grub and live music. Their back patio fills up fast Sunday afternoons in summer when local bands hit the stage.
*1315 Rte. 17 S., Ramsey, 201.962.3650
The Shannon Rose, Ramsey. It's always a festive atmosphere at this Irish pub, which features both traditional and modern takes on Irish fare, cocktails and live music every Friday and Saturday night. Rock jams, acoustic tunes, keyboard melodies—you can find each of these musical styles and more every weekend.
*1200 Rte. 17 N., Ramsey, 201.962.7602
Steel Wheel Tavern, Ridgewood. There's a whole lineup of musicians performing country, R&B, rock, folk and more on tap this summer. You can catch a live show at Steel Wheel (and chow down on the tavern's elevated pub fare) nearly every night of the week.
*51 N. Broad St., Ridgewood, 201.882.1800
Tommy Fox's Public House, Bergenfield. This Irish pub is a hot spot for karaoke, trivia, Irish dancing and, of course, live music. Local bands perform at the bar's outdoor patio area on Fridays during summer, so sit back with a cocktail and rock out after a long week.
*32 S. Washington Ave., Bergenfield, 201.384.0900
Twin Door Tavern, Maywood. This neighborhood favorite has been a destination for the dinner crowd, sports fans and music lovers for almost 70 years. Local bands hit the stage three times a week during summer with a revolving lineup of rock, country, folk and other performers.
*122 W. Pleasant Ave., Maywood, 201.843.8022
Where do you watch local bands and singers in Bergen County? Tell us on Instagram @bergenmagnj.