Where To Try Caribbean Cuisine In Bergen County
When the taste for the islands hits, head to these 5 local eateries to dine on authentic Caribbean food.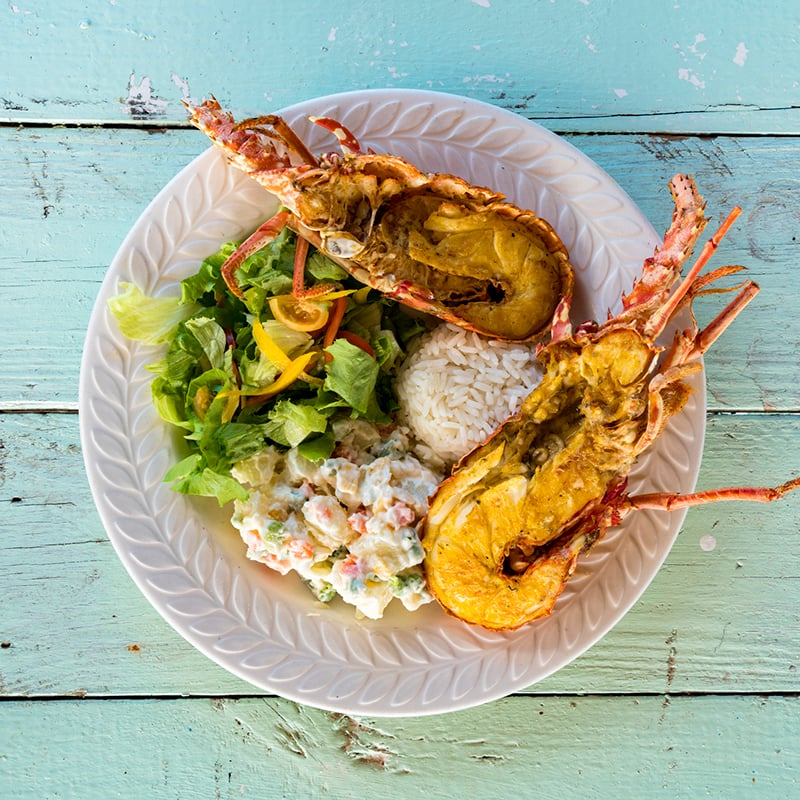 Hot summer temps make daydreaming about being on a tropical island a breeze. If visiting one of these paradise locations isn't in the cards right now, at least Bergen County has some of what those isles can offer: plenty of heat and lots to eat! 
Enjoy the flavor of countries like Jamaica, Dominican Republic and more by ordering from one of many Caribbean cuisine restaurants in our county. These eateries are also ideal places to enjoy the culture of each country, and the timing's just right—June is Caribbean American Month. Here are five of BERGEN's favorite places to eat when our tastebuds crave the Caribbean:
El Conuco 2, Cliffside Park. Their first restaurant in Union City put them on the map, and the Bergen location—open for about four years—has plenty of fans too. Stop by for Dominican-inspired breakfast, lunch or dinner. We love their pork chops and veggie mofongo (mashed plantains)!
*455 Palisade Ave., Cliffside Park, 201.945.9200
Jamaican Delight, Bergenfield. There isn't much dining space in this kitchen, but it's easy to enjoy the Jamaica-inspired food to-go. Start with traditional beef patties (chicken, shrimp, veggie options are available too), and then chow down on main dishes like codfish, chicken stew and jerk chicken. Finish with a slice of Jamaican rum cake.
*463 S. Washington Ave., Bergenfield, 201.385.2706
Jerk'd Modern Caribbean Kitchen, Hackensack. Their small but busy dining room is filled with the aroma of traditional Jamaican dishes liked jerk chicken, saltfish and goat curry. Vegetarians, rejoice: There are several salad options from which to choose too!
*363 Essex St., Hackensack, 973.826.9232
Punta Cana, Fort Lee. You'll feel like you're in the Dominican Republic (with a view of the GWB) when you visit this eatery along the Hudson River. Enjoy soup, salad or a full entrée like fried red snapper, skirt steak, breaded shrimp and more. And don't forget sweet flan for dessert!
*2151 Lemoine Ave., Fort Lee, 201.849.5556
Taste of Island Spice, Teaneck. Enjoy all things Caribbean at this popular restaurant. Try saltfish or callaloo for breakfast or something heartier like barbecue ribs, oxtail or cow foot for dinner.
*1287 Teaneck Rd., Teaneck, 201.833.8017
If you didn't fill up at these restaurants (or if you want more to eat), be sure to stop by the Englewood Caribbean Festival on June 5. In addition to food vendors, there will be live music, a bounce house, a petting zoo and dozens of merchants.
What are your favorite Caribbean restaurants in the area? Let us know on Instagram @bergenmagnj.