William K. Boss, M.D., FACS
Boss MD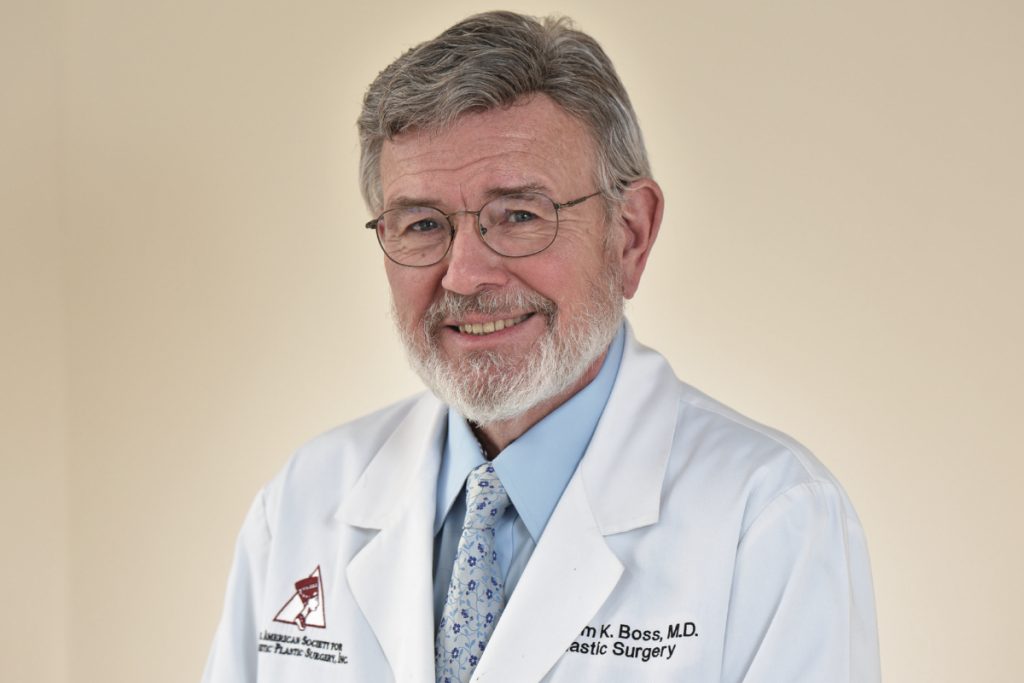 305 Route 17 South, 3-100A, Paramus, NJ 07652 • 201.345.3764 • drbossmd.com
Plastic surgery offered Dr. William K. Boss the opportunity to actively contribute to the growth of research in a field of medicine where limitless advancements and a wide range of complications could be addressed. With over three decades of experience, board certified Dr. Boss remains at the forefront of laser and minimally invasive research, rising to prominence through his development of new and enhanced techniques. His insight and vision have contributed to many of the game changing innovations in plastic surgery today.
A graduate of the University of Medicine and Dentistry of New Jersey, Dr. Boss then went on to specialize in postdoctoral plastic surgery training at Yale University. For 10 years, Dr. Boss served as vice chairman and then as acting chairman of plastic surgery at Hackensack University Medical Center, contributing to the ongoing education of fellow surgeons while delivering meticulous care to his patients.
Dr. Boss' private practice is driven by embracing minimally invasive and non-invasive rejuvenation procedures such as his patented procedure, GenLyftTM, a customizable facelift for all generations. And now, Genlyft Body employs multi-modality techniques to maximize skin tightening and body contouring. The result is collagen stimulation, improved tissue tightening and reduced fat. Equally monumental was the FDA's approval in 2010 of his patented, injectable fibroblast cellular therapy, known as LAVIV, to produce collagen which corrects acne scars and fine lines and wrinkles.
Additionally, Dr. Boss can help you achieve that special look you've always wanted with procedures such as RFAL Liposuction, Injectables, Dermal Fillers, Rhinoplasty, Breast Augmentation, Tummy Tuck and Mommy Makeovers. His staff of 15 includes a nurse practitioner, certified in non-invasive treatments, and an esthetician who helps patients to maintain and enhance treatment results.
A frequent speaker at medical conferences, symposiums and scientific meetings, Dr. Boss also publishes in medical and professional journals.