Win It: CATCH GREAT ZZZs
You won't want to get out of bed in the morning when you've spent the night on a luxurious organic mattress.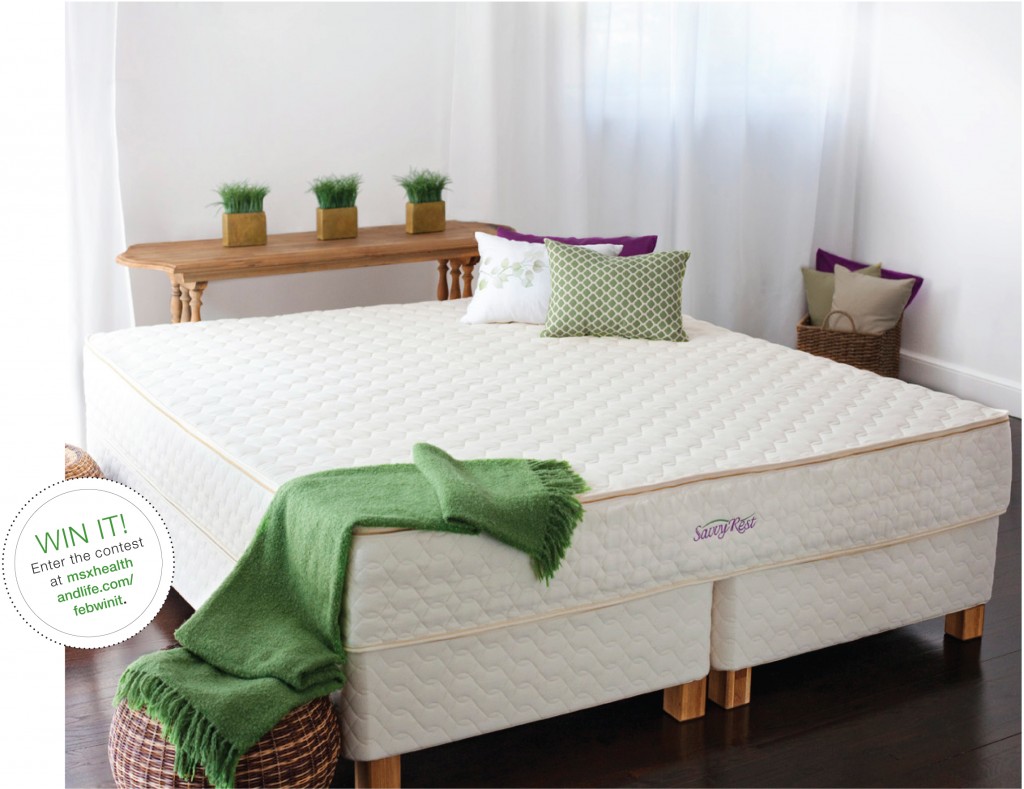 THE PRIZE: A Savvy Rest organic, queen-size mattress and two Savvy Rest organic shredded latex pillows from Hibernate Bedding.
VALUE: $2,757
THE DETAILS: Savvy Rest organic mattresses are made with three-inch layers of natural latex in personalized combinations of soft, medium and/or firm to provide the right cushioning and support for your body. The pillows, filled with soft, shredded natural latex, conform to the neck and shoulders for secure yet flexible support. Hibernate Bedding, a family-owned and -operated "sleep boutique," is a unique, affordable, one-stop shopping source for all of your bedroom needs—from mattresses and pillows to fine linens and furniture.
Congratulations to Eliza Sherpa of Boonton, who won a pair of blue topaz and diamond earrings from Michael Anthony Jewelers in the December 2013/January 2014 issue.
This contest is now closed.