Witch's Brew
Spice up any autumn get-together with a one, two (pumpkin) punch.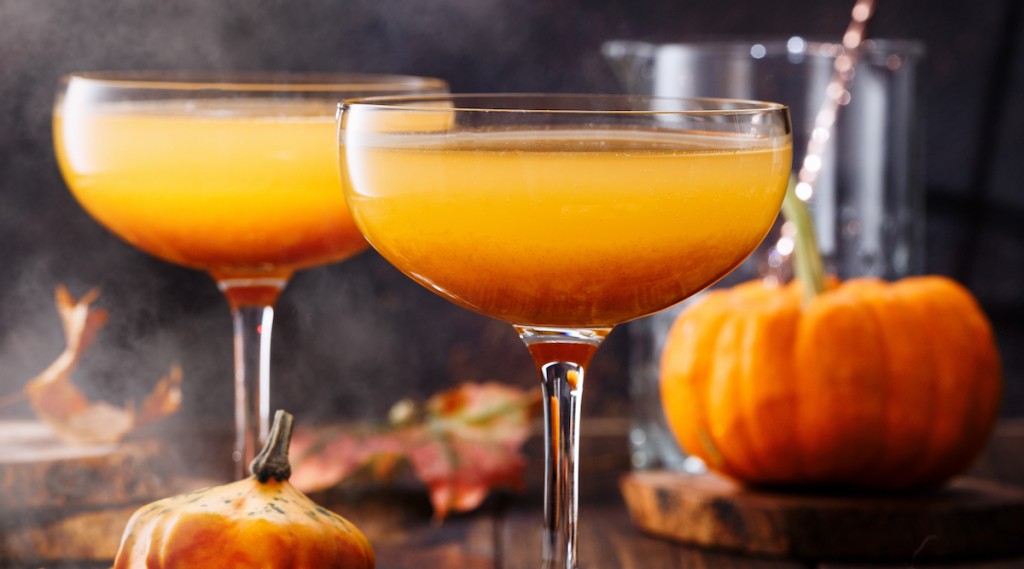 INGREDIENTS FOR THE PUNCH
spiced simple syrup (see below)
750 ml. bottle of spiced rum
1 cup orange juice
1 cup lemon juice
1 cup pumpkin puree
2½ cups sparkling water
large pumpkin or punchbowl, for serving
dry ice, for serving (optional)
FOR THE SYRUP
6 whole allspice berries
1 cinnamon stick
6 whole cloves
1 pod star anise
½ whole nutmeg
½ cup water
½ cup sugar
DIRECTIONS FOR THE SYRUP
Toast allspice berries, cinnamon stick, star anise, cloves and nutmeg in a pan over medium heat for a minute until fragrant. Add ½ cup water and sugar and simmer for 10 minutes. Remove from heat and set aside.
FOR THE PUNCH
In a large bowl, mix together spiced rum, orange juice, lemon juice and pumpkin puree. Strain spiced simple syrup into the bowl and whisk to combine. To serve, place a few cubes of dry ice in the bottom of a large freezer-proof bowl using a pair of tongs. Never touch the dry ice with your hands. Put a smaller freezer-proof bowl on top of the dry ice and strain the punch into the bowl. Mix in 2 ½ cups sparkling water. Pour warm water between the two bowls so it covers the dry ice and creates vapor. Serve punch with additional cinnamon sticks as garnish, if desired.