Working Out Outside—Safely
Seven tips from a Bergen-based physical therapist can help you exercise caution when you exercise.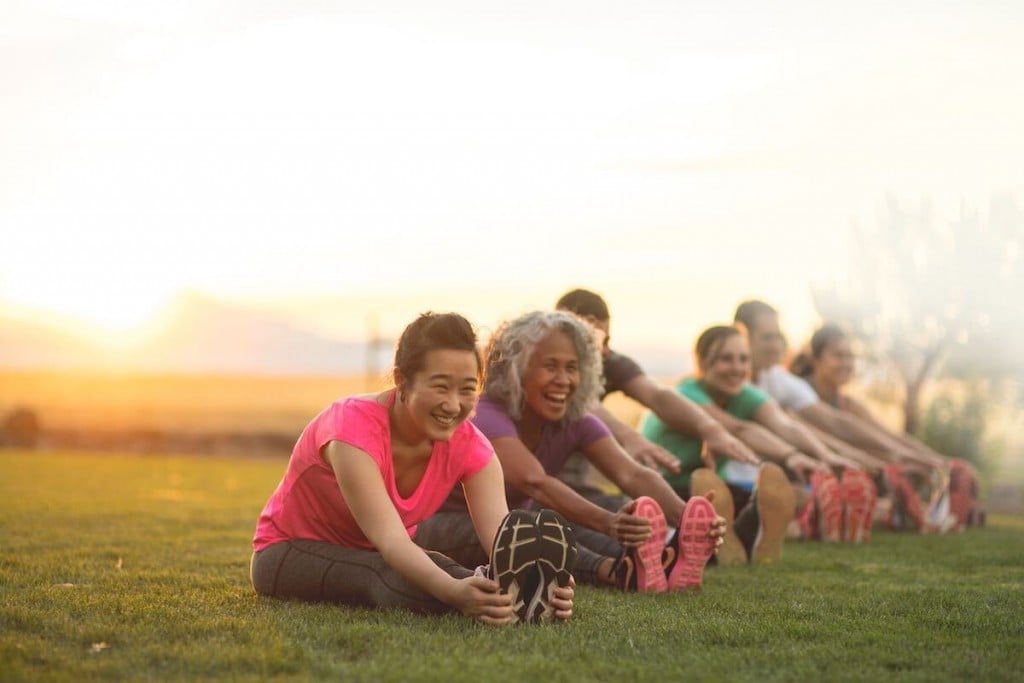 Aren't September's mild temperatures a relief, and a golden invitation to outdoor activity? "The fall is the perfect time to get outside and take advantage of the warm days and crisp nights," says Marnie Wortman, D.P.T., clinic director at Iron Physical Therapy in Midland Park. Still, while wilting humidity may be less of a concern now, outdoor exercisers can still encounter problems—everything from sunburns to slips and falls. So Dr. Wortman shares some suggestions for minimizing your risk:
Choose a safe workout.
"That means one where you have been taught how to do the movements properly and how to modify exercises as needed to increase or decrease intensity," says Dr. Wortman. She suggests lower-impact options such as walking, swimming and biking for people with joint issues. Weight training or other weight-bearing activities can be beneficial for folks with achy or painful joints too.
Find the right location.
For many of us, a sidewalk or flat pavement is ideal because the surface is usually level, but runners, walkers and cyclists should always be aware of potential hazards such as "uneven roads, wet spots, sticks, animals, leaves during the fall and ice during the colder months," says Dr. Wortman. "Exercising in groups is also a great way to use the power of many eyes and ears to help avoid dangers." Dealing with lower body pain? Try working out on grass or the track at your local high school, as both provide more "give."
Warm up to avoid injuries.
A 10- to 15-minute dynamic warmup is sometimes all it takes to prepare your body for a safe workout. "Dynamic movements include lunges, squats and push-ups," Dr. Wortman says. "It's important to make sure your muscles and joints don't feel tight before you start walking or jogging." Slather on sunscreen. Exposed skin is at risk for sunburn even when it's not super-sunny. Opt for a water-resistant, broad-spectrum product—one that offers protection against both UVA and UVB rays—with an SPF (sun protection factor) of 30 or higher.
Watch the weather.
Dressing appropriately is key when exercising outside in any season. On brisk September mornings, wear a moisture-wicking layer first because "it 'breathes,' it's quick-drying and it moves sweat away from your skin, which is important to keep your body warm during those chilly fall mornings," advises Dr. Wortman.
Make yourself visible.
Wear reflective gear if you're planning to work out at dusk or in the evening. "My personal favorites are blinking lights, which I wear in several places on my body so that cars coming from all directions can see me," says the physical therapist. "I also wear bright colors, especially in the early morning or night hours when visibility can be tricky."
Adjust your AirPods.
Listening to music or a podcast? Keep the volume low so you're tuned into your surroundings and your hearing is protected.