Worth the Wait
Not finding their dream home, a couple bought a Ridgewood colonial with possibilities—and later made their dream come true.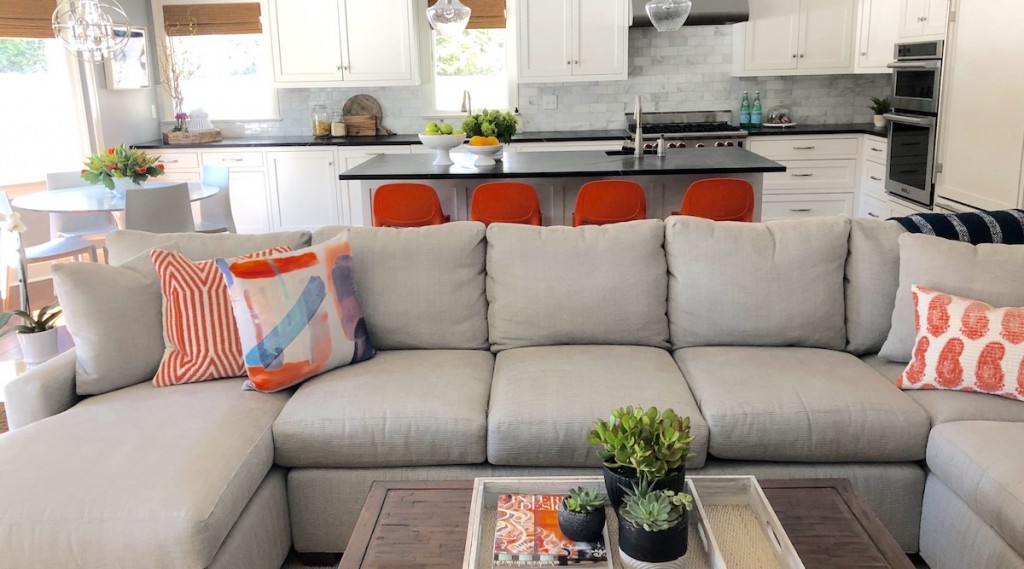 By Donna Rolando
Design by Linda Granert
Photography by Jennifer Lavelle
When the oven died, that did it. It was time for that makeover.
The Ridgewood couple with two young daughters had looked for their dream home seven years ago, but in the highly competitive Bergen market they'd settled for a '60s colonial with which they might someday fulfill their dream. Fortunately, their strategy worked. "Living in the house for a while before renovating gave us a chance to create the best design plan for our family," says the homeowner, Kate (whose last name was withheld upon request).
For years they lived with dark-wood kitchen cabinets, old wallpaper in every room and a layout that wasn't conducive to their modern lifestyle. Then, when the oven broke, it was the catalyst that "kicked the timeline into high gear," says Kate. Avid art collectors, she and her husband Trey sought to make the antiquated space their canvas. And they found a kindred spirit in Linda Granert of the eponymous Midland Park firm.
Their new design features a combination kitchen and family room that "made a significant transformation," says Granert, "opening up the wall and creating an open floor plan." Kate reports that family members love to be together in this large room—even when they're busy doing different things.
In the kitchen's big rehab, Granert pumped up the drama with orange bar stools of largely reclaimed material. They share the spotlight with a black soapstone-topped center island, while an Oriental patterned rug—heavy on the orange—stretches over wide-plank hardwood floors in a welcome switch from linoleum. The orange was just the right pop, says Granert, to contrast with the new kitchen's white shaker-style cabinets, tulip marble-top table with plastic chairs and gray-and-white marble tile backsplash. After all, there's no law that requires white on white. "I like introducing color," says the designer.
Natural elements such as woven, no-cord blinds and plants sprinkled about the home infuse warmth into the contemporary décor, she says. With so many windows channeling maximum brightness into the airy new setting, Kate says, "We love that we can now see the backyard from anywhere in this space." (But the old wallpaper—full of images of fruit-tree branches—was one evocation of "nature" that had to go.)
Now, beyond the restyled cucina, orange isn't dropped like a hot potato. It provides a cohesive thread in the family room, where multi-patterned accent pillows give the gray-on-gray stripe sectional a burst of color, Granert says. The couple's mostly modern art pieces found the ideal showcase in this redesign, and there was no need to shop around to come up with inspiration for the new custom wall unit—their eclectic collection of books, family antiques and vacation treasures was a perfect fit. "The artwork brings extra color and life to the rooms," says Kate. "It complements the traditional elements while allowing the space to be fresh and fun."
The word "fun" brings a smile to Granert's face. In a sense, that's just what she was going for.