Yael Kryzman, D.D.S.
Palisades Dental Care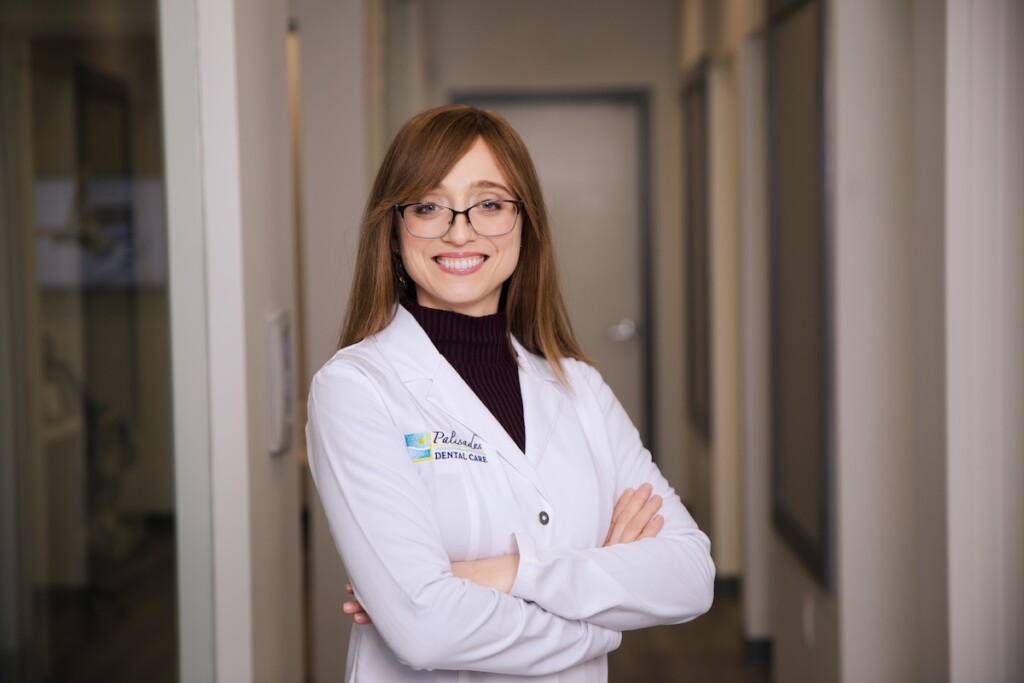 47 East Madison Ave., Dumont, NJ 07628 • 201.568.9811 • www.palisadesdentalcare.com
"I am a dentist who fears going to the dentist," Says Dr. Yael Kryzman. "My fear gave birth to a dream. What if I could create a dental practice that I would love to visit, that patients would love to visit?"
That is how Palisades Dental Care was born.
Dr. Kryzman from Palisades Dental Care, Dumont, NJ, can prove that going to the dentist can be a pleasant experience. Dr. Kryzman gives her patients a lot of reasons to have a pleasant dental visit: a welcoming office and meticulous and personalized care. "One of my greatest strengths is connecting with patients," says Dr. Yael Kryzman. "Our mission statement is to provide our patients with dental services that come from the heart and deliver the best outcomes possible with no exceptions. We love connecting with our patients as a whole person, not just their teeth."
After practicing for over ten years in Cresskill, Dr. Kryzman and her team moved to their new home – a state-of-the-art, beautiful, and modern new facility in Dumont, NJ. Now with ten operatories, Dr. Kryzman and her associates have the capacity to better accommodate their patients, upholding a commitment to provide the highest quality of dental care for the whole family. A team of general dentists, an oral surgeon, a periodontist, and a pediatric dentist provides world-class dentistry using the latest skills and technology, such as 3D intraoral scanning and same-day in-office milling, conveniently available under one roof. Dr. Kryzman specializes in Digital Smile Design, which allows patients to preview their new smile before work begins. Palisades Dental Kids – the pediatric wing – is a fun-filled pediatric dental experience with interactive games and ceiling TVs, all designed for children's comfort.
Dr. Kryzman and her team love designing smiles & paying attention to every detail. They invite prospective patients to visit their office for consultations.