You and Your Pet: A Relationship Made in Heaven
Studies show our animal companions add to our overall well-being.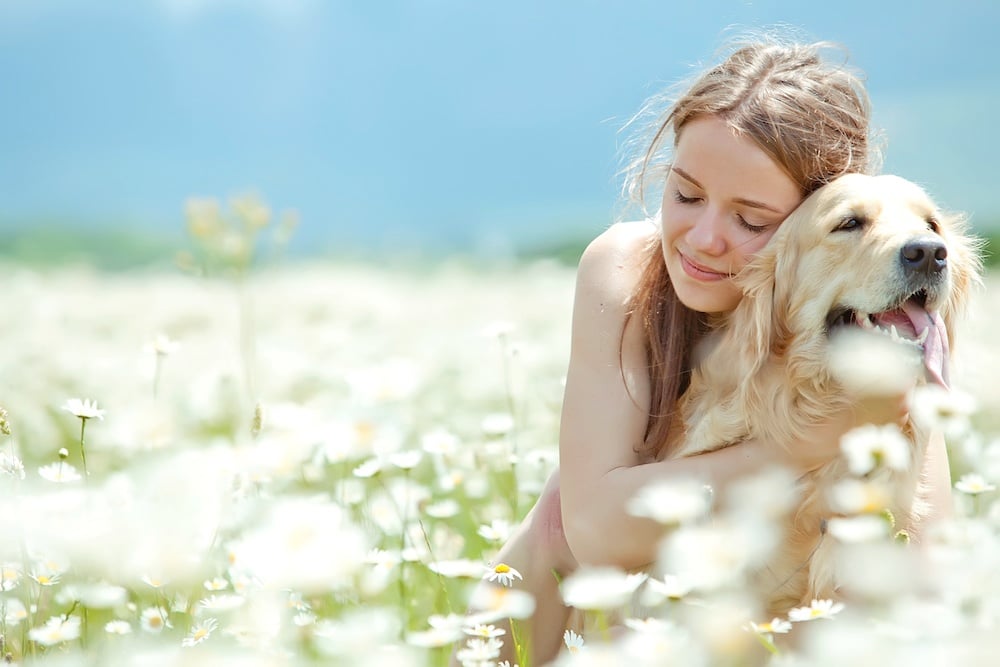 Oftentimes they're the last to say goodbye when you leave for work and they are the first to greet you when you come home at the end of the day. It's no wonder pets are a major source of our happiness.
What many people don't realize is that their dogs, cats or other pets might easily have other unrecognizable impacts on their everyday lives—most notably, their health.
From the physical to the psychological and emotional, caring for a pet has been shown to increase the well- being of its companion. Think about it: How many times has a gloomy day been brightened after playing with, or even just petting, an animal? "You almost always walk away feeling better," says Sylvia Brennan, a Westwood resident who brings her Rottweiler to the dog park in the borough's Westvale Park every weekend. "I can't imagine not having a dog in my life."
"An animal can make anyone happy—it's one of the reasons why pets and people have been together for a thousand years," adds Jodylynn Bachiman, who volunteers with the Bergen County Protection and Rescue Foundation, a no-kill shelter in Cliffside Park. Canines were first domesticated for hunting purposes; later they were used to aid in agriculture and are used today as service and therapy animals to assist those with disabilities. Some families keep service dogs because of their ability to detect medical emergencies before they happen.
"There are some dogs that can sense when a child is about to have a seizure or go into anaphylactic shock," says Bachiman, who lives with a therapy dog, a 6-year-old Pekinese.
Ridgewood resident Jeffrey Ball, president of the New Jersey Federation of Dog Clubs, trains therapy dogs. He recalls a time when he brought his Great Dane to an area hospital.
Jeffery Ball
"I saw one patient who was in her 80s and never spoke. When I came in with my dog, she lit up and began telling us stories about her childhood dog," Ball says. "All the nurses and aides were amazed. Dogs—all pets—bring out the best in all of us."
Scientific studies on the relationship of pets and good health support a positive link between the two. Animals can provide feelings of joy and relaxation in their human companions.
A study published by the National Center for Health Research revealed that having a pet lowered the risk of heart disease. The simple act of petting an animal helped reduce blood pressure and cholesterol, according to the study.
"When we bring cats or dogs into the home, they nurture the family," Bachiman says. "An animal fills a spot in the family and becomes part of it. We love and care for them as we do for our children."
The same organization cited previously published German research that followed families between 1996 and 2001, concluding that those with pets were sick on fewer days, reported fewer doctor visits and exercised more. On the other hand, families that did not have pets over that same time period experienced the highest number of doctor's visits—higher even than those families who got their first pet within the study's time frame. Another study demonstrated dog owners having increased survival rates after a heart attack.
"Dogs know when you're sick," notes Bachiman. "Some will stay with you if you're sick in bed, but most of them will almost always stay by the door, stand guard and keep you safe."
The benefits of the bond that children form with their pets can have a lasting impact. A study published by the Journal of Applied Developmental Psychology found that pets provide children with a sense of community and social benefits and help support the children's psychological wellness later in life.
"Pets can help socialization skills in kids," Ball says, "and they can also teach them certain levels of responsibility. It's a win-win for the animal and the child."