Your Mind Matters
Mental health affects physical health. You always figured that, but—as a recent women's wellness event revealed—you didn't know the half of it.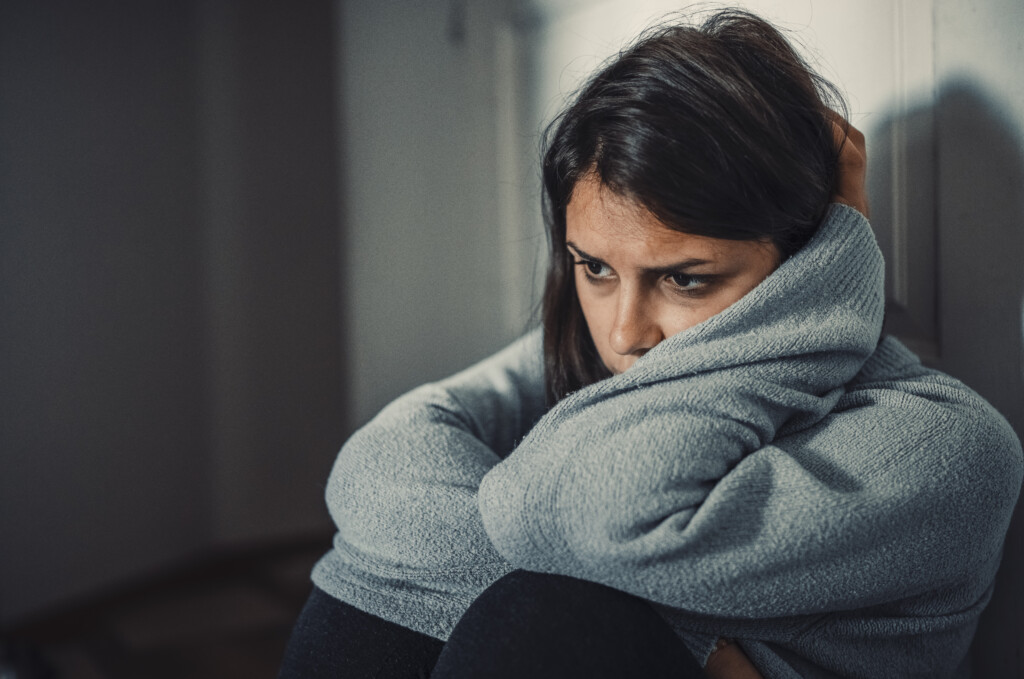 If you still think seeking treatment for mental health issues is something to be ashamed of, you're crazy. 
That's an indelicate way of putting an insight expressed more tactfully at BERGEN's Women's Health & Wellness Event, held in November, at Edgewood Country Club in River Vale. There, 175 women of all ages heard from two clinicians from the Paramus-based Bergen New Bridge Medical Center. They heard that the stigma once popularly associated with mental or emotional illness is melting away as surely as a warm-day snow flurry. And they learned about something called "integrated care." 
That term has many meanings in today's complex world of health care delivery. One of them, the one the American Psychiatric Association uses, is "any attempt to fully or partially blend mental health services with general and/or specialty medical services." 
So, what does that mean for you? It means "we understand that we're not just treating the presenting problem; we're treating the whole patient," says Darian Eletto, a licensed professional counselor and program director at the Acute Partial Hospitalization Program and the LGBTQ+ Health and Wellness Center of Bergen New Bridge. "This requires collaboration from all providers, resulting in a multidisciplinary approach to wellness. By educating our patients on how they can implement a more holistic approach to their wellness, they can identify realistic ways in which they can improve self-care in multiple areas of their life." 
Eletto notes that the lifespans of people with severe mental illnesses—bipolar disorder, schizophrenia, etc.—are shorter than average, and that these sufferers are less likely to receive preventive care. "These people often only seek medical or mental health services when their symptoms have become so severe, they require emergency care," she says, "at which point their health concerns could have been more easily managed through regular check-ups rather than with acute interventions." Common comorbidities of those with severe mental illnesses include nicotine use, increased heart rate, heart disease, obesity, gastrointestinal issues and a compromised immune system. "Mental health really does impact all the major parts of our bodies." 
Even for those with less severe but still significant depressive or anxiety disorders, leaving these conditions untreated can lead to digestive disorders, heart disease and life-threatening problems such as stroke or a heart attack, or their precursors, diabetes or hypertension. Eletto adds that those who suffer from chronic pain are at an increased risk of depression, and those with depression are more prone to obesity since they're not motivated to engage in day to day activities, which could in turn lead to obesity. 
Fortunately, the way practitioners approach mental health and mental illness is changing. Now, whenever you visit your primary care provider, you'll probably fill out a PHQ-9 form, a brief patient healthcare questionnaire (thus the initials) that has become standard across many disciplines. It screens for depression and monitors changes in your mood. "After you fill out this form, we have someone in the clinic who does the patient navigation set you up with a therapist or psychiatrist if need be," says Mellie Belvis, an advanced nurse practitioner in addiction medicine and primary care at Bergen New Bridge. "We want to educate the community that it's OK to seek professional help for mental health issues." 
---
4 WAYS WOMEN SHOULD PROTECT MENTAL HEALTH 
Something fancy, perhaps? Nope. The key things you can do to keep your mental and emotional balance are almost embarrassingly simple. But they're easy to lose track of as the years go by and immediate responsibilities fill your days: 
Maintain a healthy lifestyle.

This includes "eating a healthy diet, staying active, practicing good sleep hygiene and not smoking," says licensed professional counselor Darian Eletto. 

Engage in an activity you enjoy.

This, says advanced nurse practitioner Mellie Belvis, can involve volunteering locally to help people in need, going to a weekly Zumba class or getting together with friends to get your mind off work and stressful topics. "Committing just a little time to ourselves each day will help in alleviating stress, create time for self-care and recharge our emotional batteries," Eletto says. 

Stay up-to-date with doctors' appointments.

Women tend to put family members' needs before their own, but they should prioritize their own preventive healthcare screenings as much as they do their kids'. "Schedule your routine physical, go to the gynecologist for a Pap smear, schedule your mammogram, get your colonoscopy and stay up-to-date on your vaccines," says Belvis. "The earlier we detect a problem [through screening], the better." 

Seek help when you need it.

"If you're just not feeling like yourself, it's OK to seek help and talk to somebody," Eletto stresses. "It's important to be in tune with our minds and bodies, and not brush off any kind of discomfort."