Your next big vacation is in your own backyard
SPONSORED CONTENT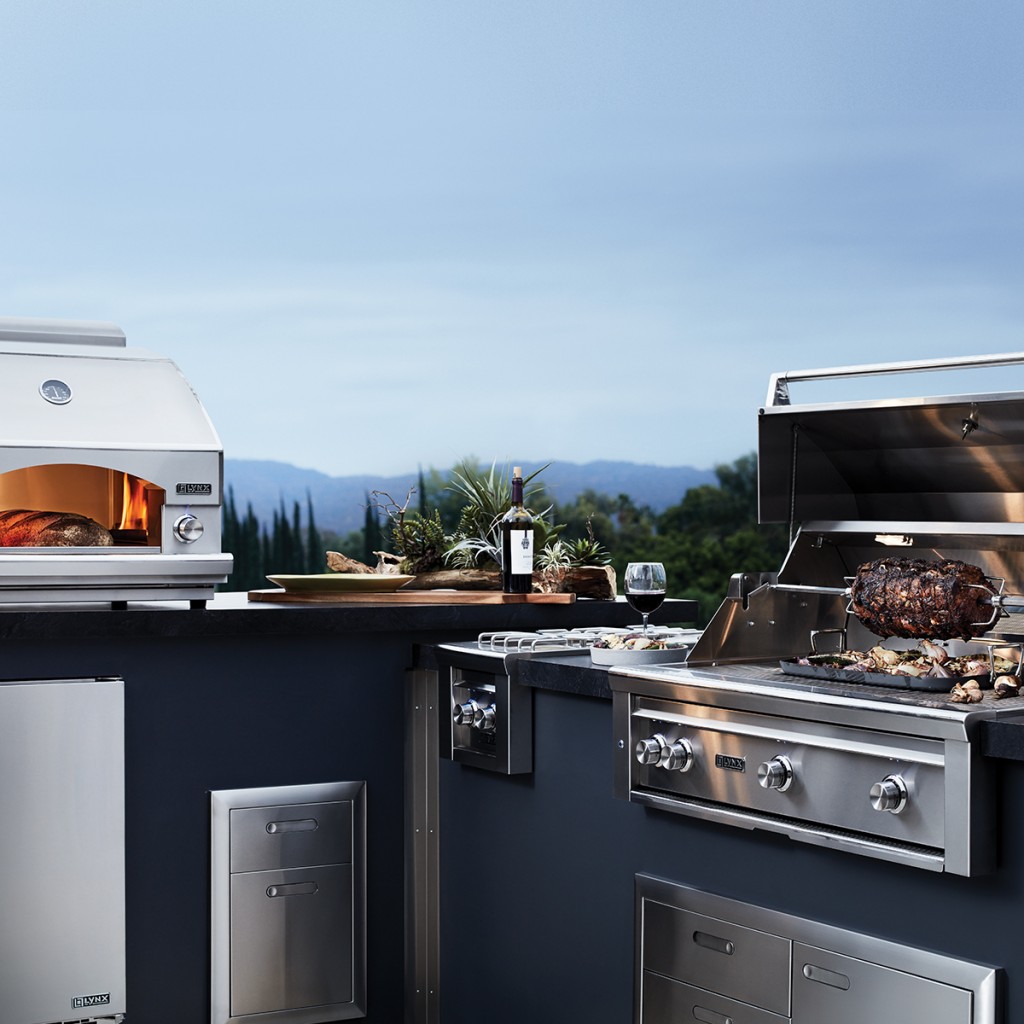 Designing a stylish and functional outdoor space will be fun for the whole family. You can transform your backyard into the go-to gathering space for adults too. There are so many backyard upgrades to choose from, the options are endless. Whether you're going for a massive landscaping renovation, or simply adding a grill (and perhaps a wine cooler) to the backyard, personalizing your outdoor living space is an investment that can make a world of difference!
How to design your outdoor living space with the right appliances? With so many brands and available products to choose from, the Appliance Experts at AjMadison make choosing your outdoor appliances easy and fun!
Top Trending Outdoor Appliances in 2021
1.     BBQ Gas Grill
Of course, the crown jewel of any outdoor kitchen is the barbecue grill. Gas grills can be freestanding or built into a permanent structure like weatherproof cabinetry or a stone hardscape. Many upscale grills have a rotisserie option and a smoker box to add delicious barbecue flavor. If you like to keep the party going after dark, look for a grill with backlit control knobs and task lighting. There is a plethora of sizes, colors, and brands available.
2.     Outdoor Pizza Oven
Take your next neighborhood barbecue to the next level with homemade artisan pizzas. Making pizza can be a fun activity the whole family will love. Plus, these outdoor hearth ovens are great for other dishes like baked bread, wild salmon on cedarwood, or even steak.
3.     Outdoor Refrigeration
Outdoor refrigerators and freezers are a great addition to any outdoor recreation space. Grab cold beverages on the go and keep frozen treats like popsicles and ice cream right where you enjoy them the most. An outdoor-rated fridge is an excellent addition to any outdoor cooking station or bar area. They provide an easy way to store burgers, condiments, hot dogs, beverages, and drinks. They keep ready-to-cook items at a safe temperature. Some models offer optional single or dual tap accessories so you can enjoy your favorite beers or wines on tap.
4.     Outdoor Kitchen Island
Just like with your indoor kitchen, having outdoor cabinets and storage will help keep you organized. When designing your space, there are many options. If you are looking to save money, consider a modular outdoor island. These prefabricated structures typically come ready to accept your new outdoor cooking appliances.
5.     Outdoor Warming Drawer
Warming drawers are a fabulous addition to any outdoor entertainment space. Keep hot foods ready to serve at a safe temperature for up to three hours without overcooking or drying out your meal. Warming drawers are also a luxurious addition to any poolside area for warm towels at the ready.