5 Bergen Gardens To Check Out Now
April showers bring May flowers, so why not take advantage? Spring is in full bloom at these picturesque Bergen County spots.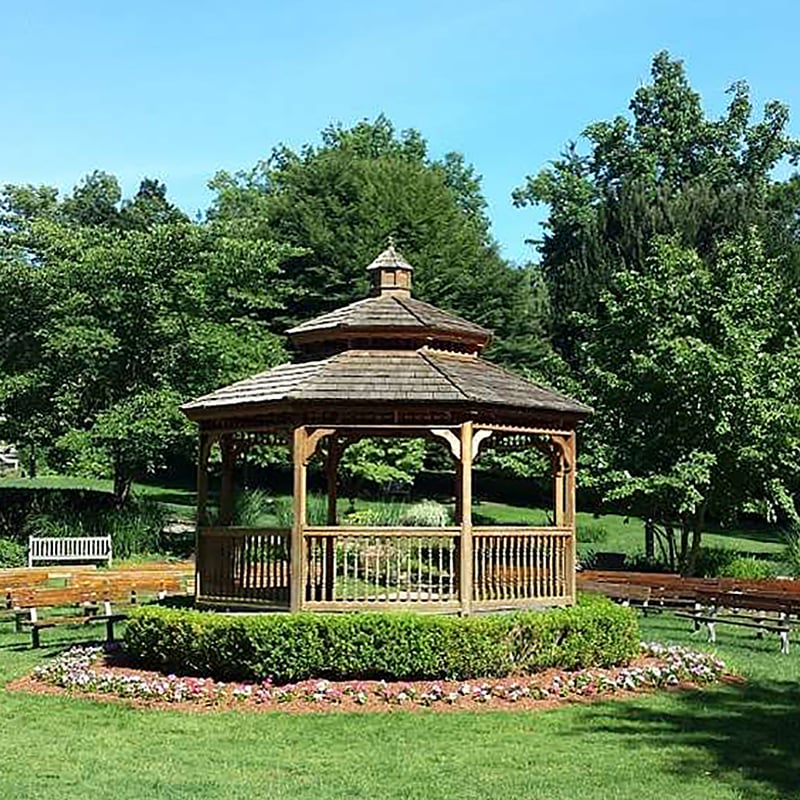 Perhaps you checked out the cherry blossoms in Bergen County and/or planted some seeds on Arbor Day last week. So, why not keep that outdoorsy springtime streak of yours going by paying a visit to some of Bergen County's local gardens, which are in full bloom for the season?
Sure, you could head to Brooklyn or Manhattan to view their famous botanical gardens, but we recommend keeping it local. At a smaller, more quaint garden, you can take in the sights, snap some Instagram photos and maybe even relax with a good book (or smart phone). Here are our picks for gorgeous gardens in the county:
Davies Arboretum & Wildlife Preserve, Demarest. Since 1977, this seven-acre property in the heart of Demarest has been a showcase for local flowers, plants and shrubs, and the Demarest Garden Club helps with maintenance and upkeep. The public can walk through its bird garden and/or its two groves featuring various cultivations of trees, or stop by the South End Project, which is a quartet of themed gardens; Four Seasons Gardens, Deer Resistant, Butterfly, Children's and Vertical Garden.
*35 Anderson Ave., Demarest
Davis Johnson Gardens, Tenafly. A fan-favorite spot for wedding photos and portraits, this 7-acre site in Tenafly is blooming with walking paths and well-manicured gardens. The rose garden is its most prominent attraction, but there's also a gazebo, a greenhouse, a patio and other landscaped flower beds worth checking out.
*Engle St. and Westervelt Ave., Tenafly, 201.568.6100
Sapienza Gardens, Hillsdale. Located behind Pascack Valley High School, this community garden is a collaborative effort between the boroughs of Hillsdale and River Vale. It's an ode to Barbara Sapienza, former principal at PVHS who passed away in 2008. It includes a sensory garden, a fitness trail, a few benches and easy-level trails for meandering.
*80 Westdale Ave., Hillsdale
The Gardens of Wyckoff, Wyckoff. When you're seeking quiet contemplation (or photo ops), take a trek to this serene garden, which is 12.8 acres of beauty nestled in the middle of suburbia. Visitors will find a few short walking trails with plaques that identify the flora and vegetation, a rose garden and a small pond and a brook.
*387 Crescent Ave., Wyckoff
Thielke Arboretum, Glen Rock. In addition to being a natural habitat for various species of birds and animals that reside in its wetland forest, this arboretum boasts 11 acres worth of gardens, nature trails, a pond and a brook. You'll find lots of native plants and trees here beside the bountiful flowers and blooms.
*460 Doremus Ave., Glen Rock
What's your favorite spot to check out the May flowers in Bergen County? Tell us on Instagram @bergenmagnj!