5 Can't-Miss Spots For Sledding In Bergen
Know where to go for a free thrill ride when the next snowstorm arrives.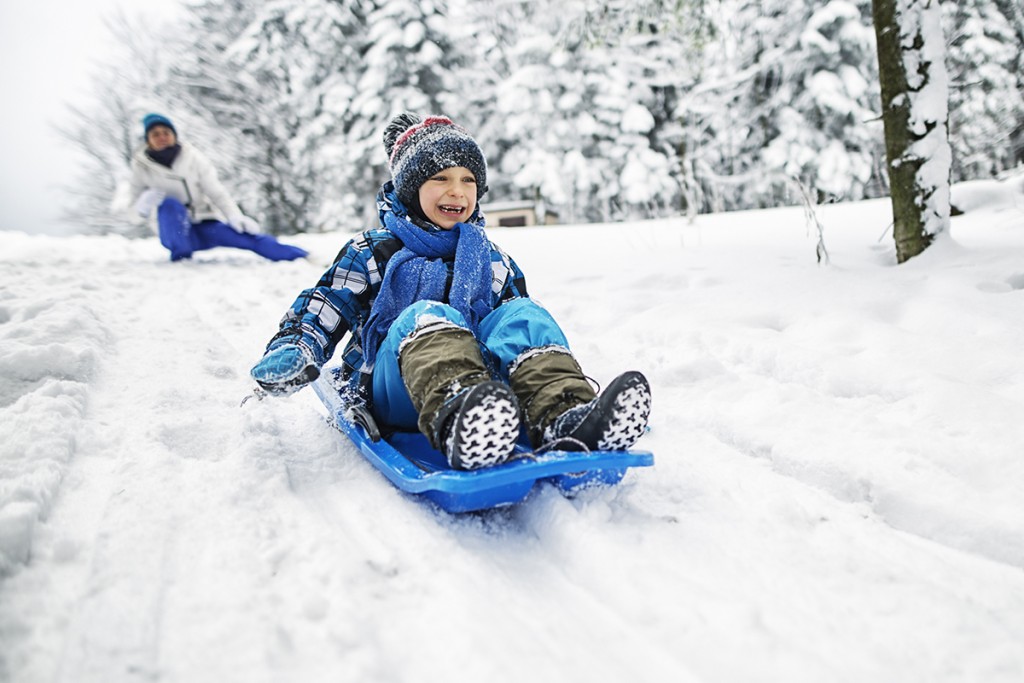 It may be the middle of winter, but there is very little snow to show for all the frigid temps we've endured of late. That's a good thing for drivers and daily commuters, but a bummer for all who enjoy a little adventure on snow-covered hills.
But sledders of all ages need not worry: Mother Nature surely won't disappoint this season. And when the next round of white stuff blankets the area, be sure you're prepared with the latest cold-weather gear and know where in the neighborhood to go for a day of sleigh riding with the family.
Skiers, snowboarders and tubers can enjoy the action at Campgaw Mountain in Mahwah, but those looking for an easier, more relaxed pace can bring their sleds and inflatables to these locations in Bergen County. Parents are reminded to supervise children and take necessary safety precautions.
Atkins Glen Park, Park Ridge. This run is a short one—but that only means you can ride the hill over and over again for as long as you want! Located at Bear Brook Road.
Citizen's Park, Ridgewood. Though this slope isn't steep, it's fast when the snow gets packed. And because it's the town's most popular sledding spot, the powder will be packed quickly! Located at Monroe and Godwin avenues.
Ridgefield Park High School. When snow cancels classes, everyone heads to RPHS anyway—to take on some of the most memorable neighborhood hills in the county. Located at 1 Ozzie Nelson Dr.
Thomas Jefferson Middle School, Fair Lawn. The two mounds in the middle of the snowy fields at this school are referred to as "T.J. Hill." More like T.J. Thrill, if you ask us! Located at 35-01 Morlot Ave.
Van Saun Park, Paramus. Just beyond the county zoo is this popular spot for local sleigh riders. Located at 216 E. Forest Ave.
Did we miss a great snowy hill? Tell us your favorite locations via email at rita.guarna@wainscotmedia.com or DM us on Instagram @bergenmagnj.