5 Foods' Hidden Powers
Pssst... some items in your pantry have been keeping secrets! These foodstuffs boast surprising benefits.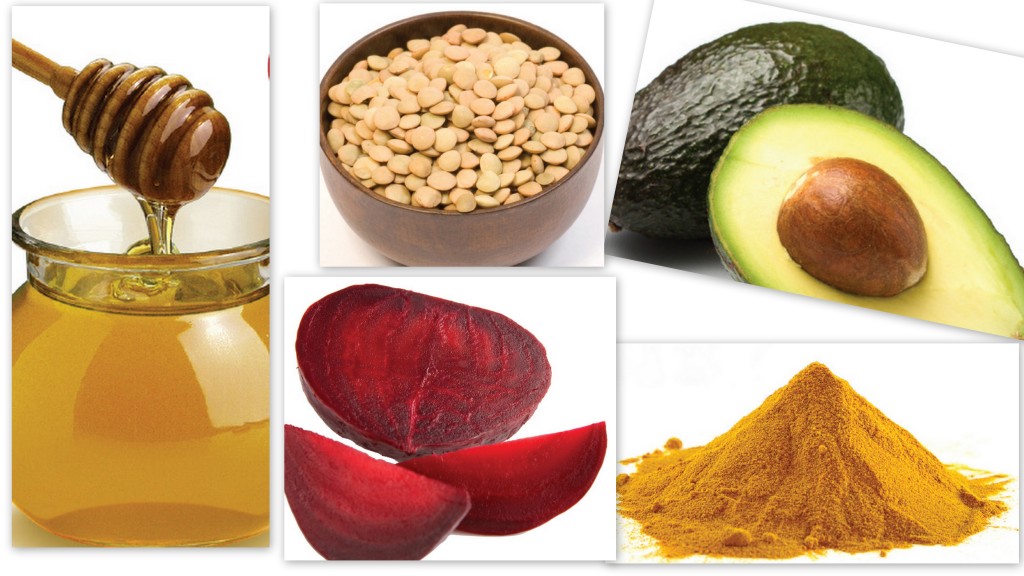 Citrus fruits help fight colds and carrots aid eyesight— we learned those things as kids. But did you know about these other ways to guard your health with smart food choices?
1 HEAL WOUNDS WITH HONEY.
"Its acidity slows bacteria growth and its sugars extract dirt and moisture," says Joanne McMillian, chief clinical dietician for Saint Clare's Hospital. In 2007 the U.S. Food and Drug Administration approved honey-based dressings for certain sores, cuts and burns. Still, don't expect the same results with commerical honey, McMillian cautions, since processing destroys beneficial enzymes.
2 EAT AVOCADOES FOR EYE HEALTH.
Avocadoes are laden with lutein (81 micrograms per fruit), a strong antioxidant that protects against macular degeneration (a deterioration of the retina that can cause blindness), and vitamin E, which protects ocular nerves.
3 PREVENT BIRTH DEFECTS WITH BEETS.
A single cup of these salad-bar staples contains 140 micrograms of the B vitamin folate. Pregnant women should consume 800 to 1,000 micrograms of folate a day, advises McMillian, to prevent spina bifida (a birth defect in which the spinal cord is incompletely formed) and to aid infant brain development.
4 COMBAT ALZHEIMER'S WITH CURRY.
A key ingredient in this traditional Indian dish is turmeric. This spice has powerful antioxidant and anti-inflammatory properties that have been shown to destroy plaque deposits in mouse brains. Brain plaque, or beta-amyloid protein, is thought to trigger Alzheimer's disease in human beings. "Human studies still need to be conducted. However, adding spices to your diet to reduce inflammation may help ward off chronic diseases, including Alzheimer's," McMillian notes.
5 MANAGE DIABETES WITH LENTILS.
Lentils are very low on the glycemic index (GI) scale, which ranks carbohydrates according to their effect on our bloodsugar levels. "Their high fiber content prevents blood sugar from rising rapidly after you eat, making them a great choice for those with diabetes," says McMillian.
---
Related Read: Power Food- FIG FANCY