5 Haunted Landmarks in Bergen County
Up the spookiness this Halloween by visiting our most haunted locations.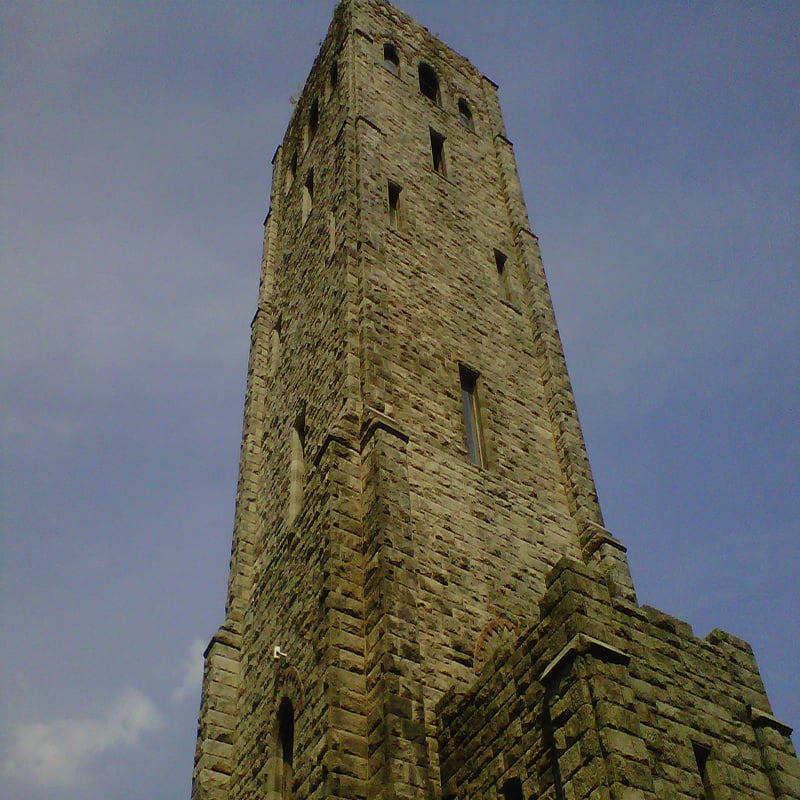 From oversized spiders to motorized zombies, there are plenty of spooky Halloween decorations to see in Bergen County. But as festive as those creations are, true terror comes in the form of things you can't see and the idea that something supernatural is hovering around you.
That's the feeling one gets when visiting Bergen's most haunted locations, spots where believers say ghostly activity (whether they witness it or not) can scare the bejesus out of visitors. Below are five rumored dwellings where spirits can't quite leave. Take a trip and experience the haunting—if you dare!
Devil's Tower, Alpine (pictured). You can't miss this site when you turn onto Esplanade Road. It's said that Manuel Rionda and his wife built it in 1910 to enjoy the riverside view. Legend has it that, after seeing her husband with another woman, Mrs. Rionda leapt to her death from the tower—and continues to haunt it to this day.
Easton Tower, Paramus. Built around 1900, this structure made of wood and stone has stood its ground even as the surrounding land was developed. Rumors suggest those who use the nearby trails of Saddle River County Park can hear strange noises from inside the tower, and at least one witness claims to have seen an apparition at the window.
The Hermitage, Ho-Ho-Kus. Gen. George Washington once used this mansion as his Revolutionary headquarters, with key officers like Alexander Hamilton, John Laurens, Marques de Lafayette and Aaron Burr all passing through. The Gothic revival home today is a museum and is said to be occupied by the spirits of its former owners. Ghost tours with local mediums take place throughout the year.
Park Lane, Carlstadt. The borough's infamous cobblestone road is alleged to be frequented by the supernatural, but how did it get the reputation? A tunnel, its entrance said to be buried in the adjacent woods, is believed to run beneath the road and serves as passage for spirits of those buried in a nearby cemetery. It's also believed that a part of the Underground Railroad led by Harriet Tubman passes through the area.
Old River Road, Edgewater. A collection of businesses and restaurants now line this busy roadway, but ghost chasers say it's the location where apparitions of deceased Leni Lenape tribe members have been seen. One of the graves at a nearby burial ground, which is surrounded by condos and apartments, is said to belong to a Native American princess.
Remember to keep in mind local private property laws when visiting these and other locations. Where do you go for a good haunting? Send us a message on Instagram @bergenmagnj or tell us in the comments.