5 Must-See Halloween Displays In Bergen County
Neighbors at these homes and streets go all out for the spookiest holiday of the year.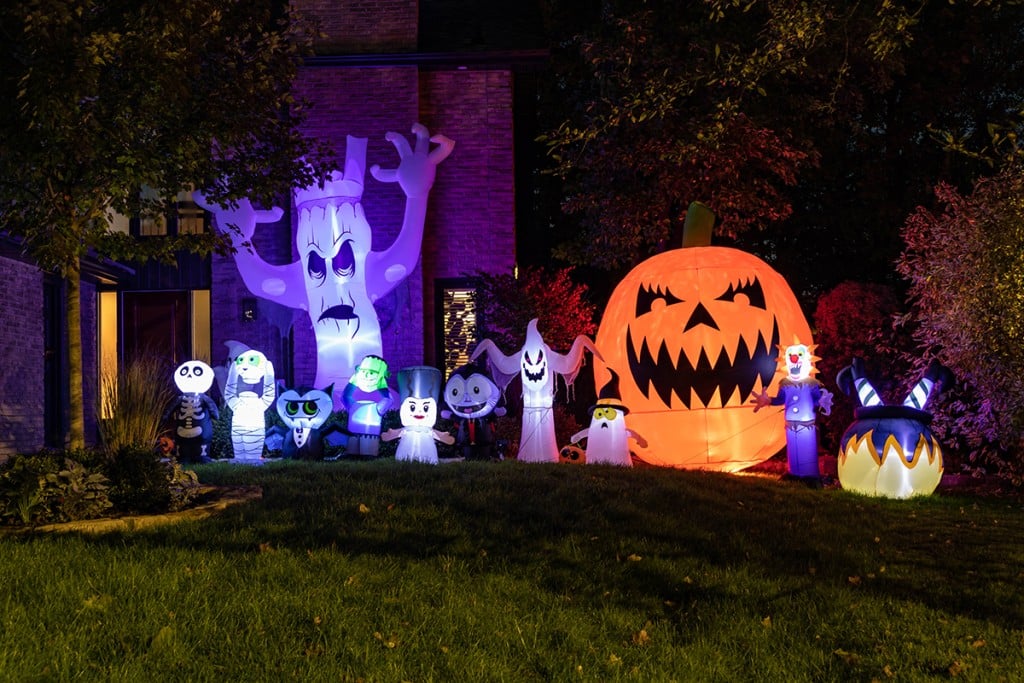 After you've picked your pumpkins and carved a creative design, load up your car with family and friends and take a drive to see Bergen County's spookiest Halloween displays. These houses have more than a jack o' lantern and scarecrows on their stoop: We're talking bright lights, interactive displays, coordinated music—the whole nine yards! 
The following five locations are free to visit and are family-friendly—though some scenes may be too terrifying or graphic for little ones. So pack your warm apple cider and prepare for a fun fright!
Berkley Place, Dumont. Nearly one dozen homes on this residential street take decorating to the next level. Each house usually adopts a theme—some past themes include The Legend of Sleepy Hollow and '80s horror movies—to keep visitors frightened and entertained.
Center Street, Wood-Ridge. The spirits come alive on this typically quiet street thanks to the creepy ghosts, goblins and demons at the Carbonaro family's house. Take the kids to see the scary display at 381 Center St.—just remind them that the monsters won't be under their beds at night.
Clinton Place, Hackensack. This street was Halloween central years ago, when every home on the block was decked out for the holiday. Though participation has dwindled, those who still decorate continue to go all out. Passersby will be "greeted" by ghosts, witches and several undead characters lurking inside caskets and gravestones.
Ridge Avenue, Park Ridge. Take a drive up and down this moderately busy street to see both modest decorations and elaborate displays that will spook even the bravest soul. Frightful lawn scenes include ghostly meetings, graveyard gatherings and séances that will surely give you goosebumps.
Sheridan Terrace, Ridgewood. The Stewart family has been setting up a 1,000-square-foot maze in their backyard at 124 Sheridan Ter. for more than two decades. The labyrinth features mechanical ghouls, spiderwebs and plastic bones to set the mood. Kids and adults alike go back year after year (it's free!) to see if they can make it through the maze, which takes the average guest about an hour to solve.
What's your favorite Halloween house in Bergen County? Tell us who we forgot below or on Instagram @bergenmagnj.