Gourds Galore: 7 Pumpkin Patches To Check Out In Bergen
If you just want some great pumpkins without the fall activities (and the crowds), check out these Bergen-based markets and garden shops.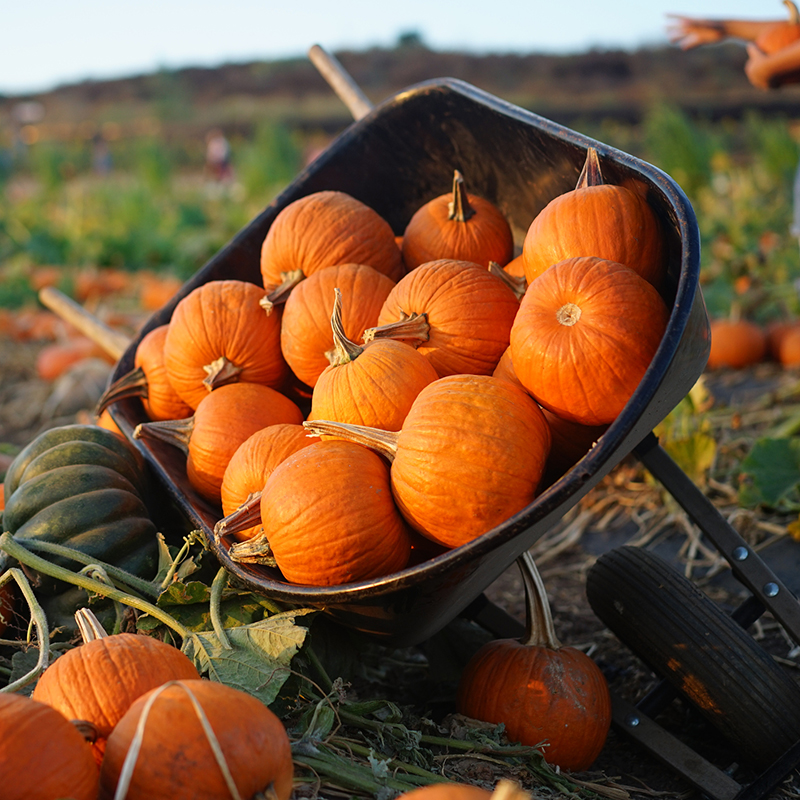 There are a bevy of options here in Bergen County when it comes to fall festivities like apple picking, hayrides, petting zoos and the works. But if you and your family want a more low-key pumpkin patch experience without the whole farm thing (and the crowds that come with it), there are plenty of local spots where you'll find some good ol' gourds.
Check out these Bergen spots for pumpkins, from garden shops to farmer's markets and beyond:
Abma's Farm in Wyckoff is known for their barnyard petting zoo (a major hit with the toddler set), but they also have some top-notch squash. Abma's has gourds in every shape, size and color to fill all your fall needs, whether you want them for décor purposes or for cooking.
*700 Lawlins Rd., Wyckoff, 201.891.0278
DePiero's Farmstand and Greenhouse in Montvale existed long before The Shoppes at DePiero's did. Here, you'll find an entire market full of fresh fruits and veggies, along with pumpkins for the picking. Throw in a hayride if you so desire.
*156 Summit Ave., Montvale, 201.930.8678
Goffle Brook Farms and Garden Center in Ridgewood may be where you get your turkey come Thanksgiving, but make a stop in October to their pumpkin patch. In recent years these folks have transformed their garden center into a Halloween activity hub where customers can browse and shop for a variety of pumpkins, along with other seasonal décor like corn stalks, mums and more.
*423 Goffle Rd., Ridgewood, 201.652.7540
Lupardi's Nursery in Closter has fall-themed activities going on until Oct. 30, but you can opt out of all that and just check out the nursery. Here you'll find a wide selection of all types of pumpkins, as well as mums and other seasonal plants.
*75 Blanch Ave., Closter, 201.768.0017
New Bridge Farm & Garden in New Milford is a great place to browse and walk around even if you don't need anything in particular. Still, you'll find it difficult to see all their pretty home-grown pumpkins and squashes, along with flowers and corn stalks, without going home with just one thing.
*563 River Rd., New Milford, 201.261.1574
Sunday Farmer's Market at Garden State Plaza in Paramus is a seasonal event held every Sunday in the mall parking lot from 9 a.m. to 2 p.m., where you can browse fresh produce, craft items and more. And from now until Oct. 30 there's a pumpkin patch on site too featuring pumpkins from Van Wageningen & Daughters Farms in Kinnelon, along with a few low-key photo ops for the kiddos.
*1 Garden State Plaza., Paramus
Ward's Pumpkin Patch in Ridgewood is a family-owned farmstand that specializes in pumpkins—in fact, they're only open during the month of October. You'll find it all here, whether you want a pumpkin for a Jack-o-lantern or mini gourds to decorate your stoop.
*552 Rte. 17, Ridgewood, 201.523.0918
Where do you get your fall pumpkins in Bergen? Tell us on Instagram @bergenmagnj.