5 Places to Get Great Grilled Kebab
As the weather heats up, so does our craving for skewered meats. And there's no better time than the start of spring to sink into some shish kebab, a Middle Eastern favorite.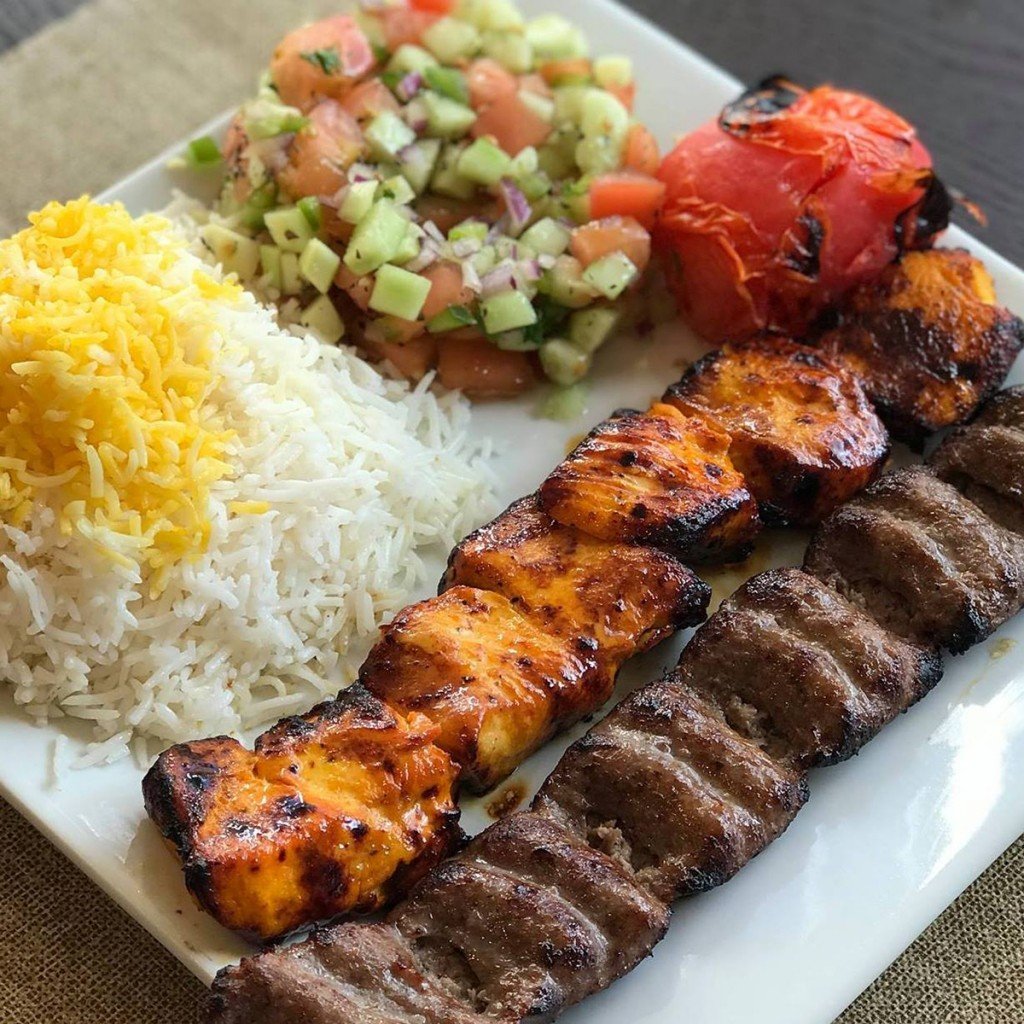 You won't see a ball drop this weekend, nor will you watch dragons dancing in the streets or enjoy a serving of apples and honey. But many residents will be celebrating a new year this weekend. Nowruz, the Persian or Iranian New Year, is observed annually on the first day of spring by millions all over the globe—Persians, Afghans, Kurds, Indians and Turks, for starters.
Here in Bergen County, Iranians and their friends are no exception. For the festival, their homes will be decorated with the Haft-sin (a traditional and highly Instagrammable table setting) and, of course, plenty of food.
If you're not lucky enough to score an invitation to a home-cooked Nowruz meal, you are lucky to live in an area that's rich with Persian dining options. Here are five restaurants where you can get the full flavor of the holiday—there are plenty of meat and fish dishes, as well as rice, stews and assorted apps and desserts—and help usher in spring and a new year.
Kabob on the Cliff, Cliffside Park, Ridgewood, Rutherford. With several locations across the county, this casual restaurant gives Bergenites plenty of opportunity to try classic Persian dishes. As the name suggests, marinated kebabs are their specialty: They range from chicken and hen to lamb and beef. Arrive hungry!
*657 Palisade Ave., Cliffside Park, 201.941.8010; 23 Godwin Ave., Ridgewood, 201.444.5100;
66 Park Ave., Rutherford, 201.933.0900
Pardis Persian Grill, Ridgewood. A fixture along the village's restaurant row, this eatery is a tad fancier than Kabob but comes with the same famed Persian hospitality. Kebabs are on the menu, but don't leave without trying Pardis' crispy tahdig and ghormeh sabzi stew (beef simmered with coriander, parsley, red beans, dried lime and other herbs).
*47 E. Ridgewood Ave., 201.652.8000
Parisa Persian Grill, Ridgewood. You know the food is good when a third restaurant offering the cuisine opens in the same half-mile radius. Less than a year old, Parisa has a large selection of apps like falafel, sambuseh (fried dumplings) and babaganoush, as well as kebabs over rice or in a sandwich.
*24 Chestnut St., 201.520.3020
Rose Restaurant, Teaneck. Locals have been dining at this longtime Teaneck restaurant for years, many of them feasting on the gourmet rice dishes and stews like fesenjan (boneless chicken with crushed walnuts in a pomegranate paste). An assortment of vegetarian dishes are available for non-meat eaters.
*1150 Teaneck Rd., 201.569.3600
Zendiggi Kebab House, Closter. The team at this local favorite is dedicated to serving delicious falafel, salads, chicken platters and more to loyal customers, but they also worked tirelessly to feed frontline heroes during the height of the pandemic.
*228 Closter Dock Rd., 201.768.0644