5 Steps To Start A Community Cleanup
You don't have to wait for Earth Day to make your neighborhood beautiful. Here are tips to spruce up your town today!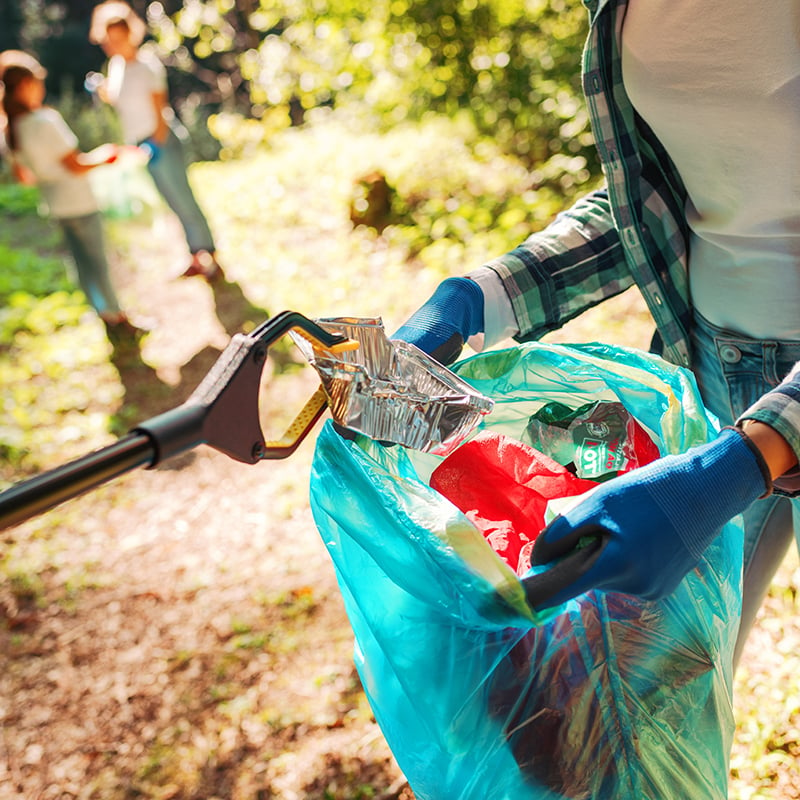 We say every day is Earth Day when we celebrate Mother Nature each spring, but life often gets in the way and prevents us from joining organized events and environmental efforts throughout the year. But there's good news: You can take care of your community on your own time!
In addition to volunteering with one of the many organizations that seek help all year long, you can always act on your own when it's most convenient (National Cleanup Day, Sept. 16, is a great option). For starters, all you have to do is grab some trash bags, wear a pair of gloves and simply pick up any garbage and debris in your neighborhood. Remember to separate recyclable material, if possible, then dispose of everything properly.
To take your efforts to the next level, try getting others involved—including family, friends and neighbors. Below are a few tips to organizing a community cleanup:
Pick the right project. Whether you want to scoop up litter near the playground or plant fall mums in the park, select a project that will benefit everyone in the community. Be sure that your project doesn't interfere with regularly planned work (for instance, many towns perform fall beautification projects in their parks) and doesn't have an adverse effect on wildlife and nature.
Create a detailed plan. Select a date (and rain date) to do the work and outline the scope of work, including the type and amount of manpower needed. You'll also have to think about delegating assignments as well as securing a plan for supplies (some local hardware stores will donate supplies), on-site refreshments, trash disposal and any post-event meetings. Remember to check with your town to determine if a permit is required.
Recruit volunteers. Now that you have a plan, you'll need help executing it. Turn to social media to find volunteers, hand out fliers and talk to your neighbors about the ideas. You'll be surprised how many folks step up to lend a hand when it's for the good of their community.
Team up with a larger group. If you're planning a large scale cleanup, such as picking up trash along a waterway, asking a local nonprofit organization such as Bergen Volunteers, Habitat for Humanity or Hackensack Riverkeeper can assist with everything from organizing, supplies and permits.
Investigate grants. To help with neighborhood projects, Bergen County offers a limited number of grants every year to small nonprofits through its Clean Communities Program. In addition, the county can also loan out equipment and supplies for cleanup work.
How do you help keep your community clean? Tell us on Instagram @bergenmagnj.