5 Trucks That Bring The Party To You
From candy and cocktails to games and grilled meats, these Bergen-based trucks—all available to rent—provide food, fun and more.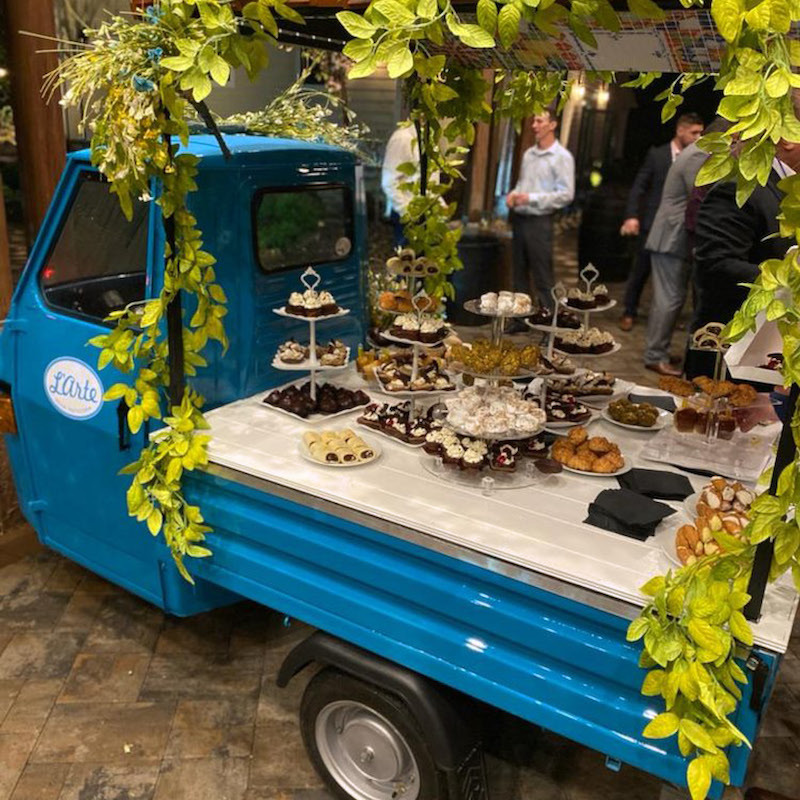 From firepits and fireworks to pools and party favors, there are many things that go into a fun summer get-together or annual neighborhood block party. There are also simple items that can make a big difference when entertaining outdoors.
But you can turn any bash into the event of the season by inviting the best food and entertainment trucks to the party. By hiring the services of businesses like Shake Shack's Shack Truck, you not only give guests a delicious food option, you give yourself peace of mind—let the pros prep, cook, serve and clean up!
Below are some of our favorite Bergen County-based food and game trucks that are available to cater your event and keep the party going all day (and night) long.
Curbside Confections… brings the sweets

Whether you're throwing a birthday party, backyard barbecue or afternoon brunch, this Park Ridge truck has all the right snacks and sweets. Ice cream, M&Ms, Swedish Fish…customize the truck's offerings with all your favorites and give all your friends a treat.
Fleetlife Entertainment… brings the games
When lawn games become yawn games, this Fort Lee-based company can set up a full outdoor laser tag arena at your party, including all equipment and obstacles. Too hot to play games outside? Their spacious and sanitized video game theater is climate controlled so you can continue the fun indoors.
Kimchi Smoke… brings the meats
There's no need to stand over a hot grill on a humid day… just let the pitmasters at this Ridgewood barbecue truck do all the cooking. Just tell them what your guests fancy—brisket, ribs, chicken, pulled pork, corn bread and more—and they'll fire up the barbie!
L'Arte della Pasticceria… brings the taste of Italy
Everyone loves pizza and pasta salads, but the crowd will be filled with oohs and ahhs when they see (and smell) the sweet and savory treats of this Ramsey truck. They can bring anything and everything from cookies and pastries to arancini and calzones.
Tin Can… brings the drinks
You can fill a cooler with ice and beer or you can rent one of this Ramsey company's cocktail trucks or mobile carts. They can work with you to develop the event's signature sip, or simply let the experts serve handcrafted cocktails, dessert drinks, craft sodas, milkshakes and more!
What is your favorite Bergen County-based food or entertainment truck? Tell us on Instagram @bergenmagnj.