5 Vegan Eateries That Hit The Spot
Had enough BBQ this summer? The dishes at these Bergen restaurants may make you forget about burgers and hot dogs.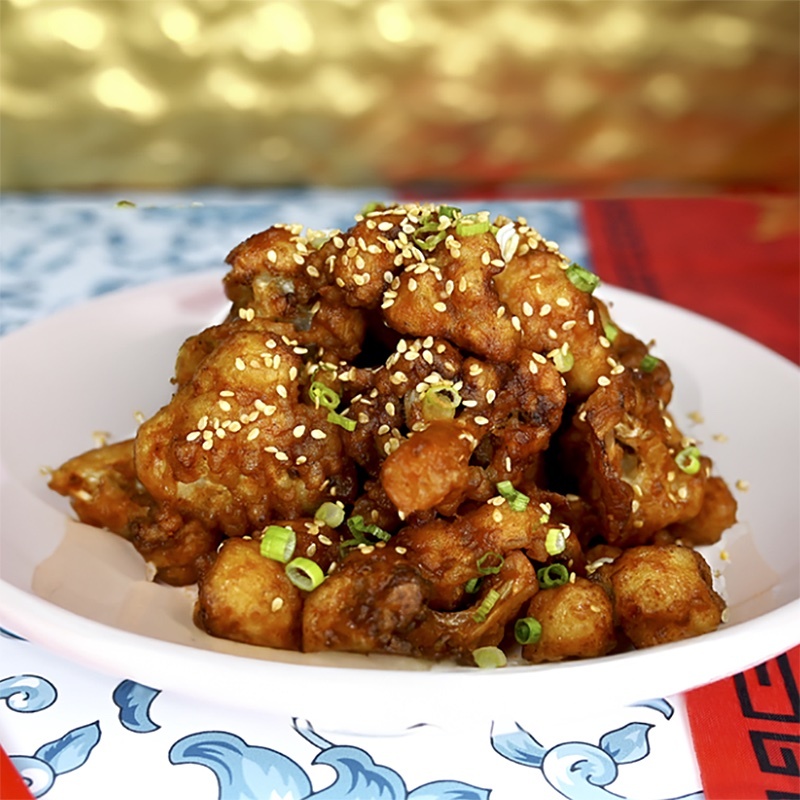 Summer's all about enjoying barbecue and ice cream, and while that's all well and good (and delicious) we admit those foods aren't always the most healthful options. That's one of the reasons why so many Bergenites are changing to a vegan diet.
Indeed, a vegan diet has health benefits. For instance, eliminating animal-based foods like meat and dairy while boosting intake of whole grains, fruits, vegetables and nuts can lower one's risk of developing diabetes, according to JAMA Internal Medicine. But there are other reasons why people are switching (or continuing a vegan diet). By altering your lifestyle, you can decrease your environmental footprint and help improve animal welfare. Most important, however, is that vegan food tastes great.
Our county recently welcomed Fat Choy, a vegan Chinese restaurant, to the dining landscape, but we're fortunate to live in an area where options abound. If you have a craving to try vegan food, here are some can't-miss restaurants:
For sandwiches, try Plantwich, Glen Rock. Whether you call it Taylor ham or pork roll, you'll enjoy this eatery's breakfast and lunch sandwiches. Start the day with the Bergen Deluxe ("sausage," egg, tempeh bacon and cheese on an English muffin) or try a midday Lobsta Salad Sammie, with hearts of palm on a warm pretzel bun.
*251 Rock Rd., Glen Rock, 201.389.6153
For Chinese food, try Veggie Heaven, Teaneck. A long-time "Best Vegetarian" restaurant in BERGEN's Readers' Choice poll, this eatery also caters to vegan diets. Their menu resembles one found at any neighborhood Chinese restaurant, except everything is plant-based. They even have Japanese-, Thai- and Indian-inspired options.
473 Cedar Ln., Teaneck, 201.836.0887
For international dishes, try Green Fusion, Ridgewood. The menu at this popular eatery runs the gamut, with options from soups and salads to pasta and pizza. Even die-hard carnivores will love the flavor of dishes like curry katsu (made with plant-based chicken or beef) and kung pao chicken (stir-fried zucchini, eggplant and red peppers).
*22 Oak St., Ridgewood, 201.670.7502
For Turkish flavors, try Nefista, Cliffside Park. This uber-casual eatery specializes in a 100 percent vegan version of Turkish kofteh, ground beef prepped in a variety of peppers and spices. The bulgar-based "meat" is served as meatballs or the filling in sushi, tacos, wraps and more.
*656 Anderson Ave., Cliffside Park, 201.774.4080
For sweet treats, try Sweet Avenue Bake Shop, Rutherford. Satisfy your sweet tooth with cakes and cupcakes from this 100 percent vegan bakery. Get creative with flavors like tiramisu and key lime pie or go for tried-and-true tastes like red velvet and cookies 'n' cream.*153 Park Ave., Rutherford, 201.935.2253
What's your favorite vegan restaurant in Bergen County? Let us know on Instagram @bergenmagnj.