6 Events To Close Out Black History Month
Celebrate the last weekend of February at these half-dozen North Jersey events that celebrate Black culture and the arts.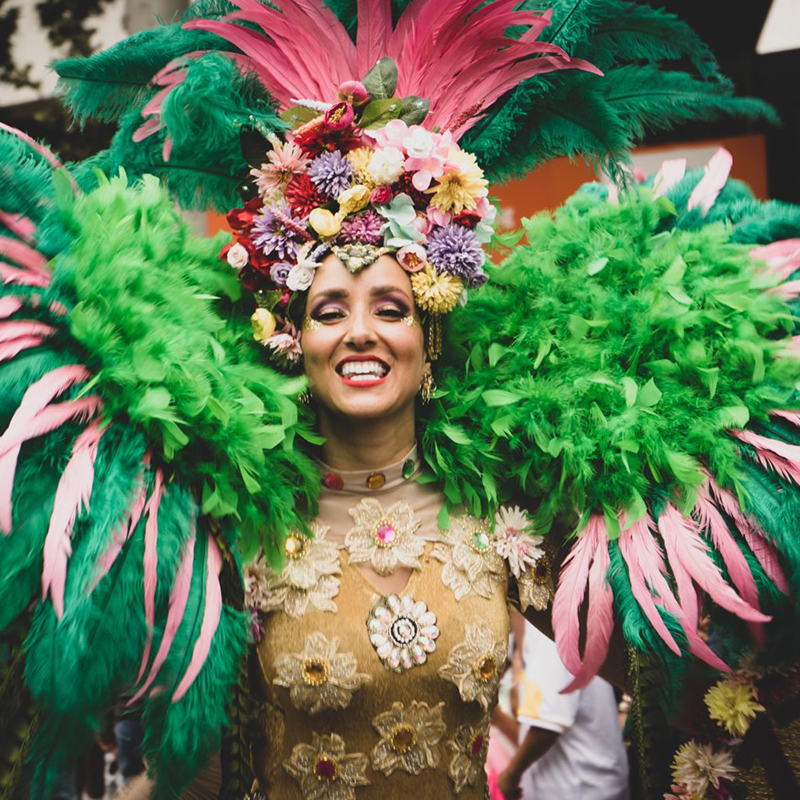 It may be the shortest month of the year, but February is packed with activities, be it Valentine's Day date night or cultural events to commemorate Black History Month (BHM). And though V-Day is behind us already, it's not too late to partake in BHM festivities!
While for the first half of February, Bergen County Black History Month events included health fairs and local lectures, the last week is packed with cultural activities the whole family can enjoy. Here's a rundown of what to do, where and when this weekend. Just click on the links for ticketing and more info:
Saturday, Feb. 25 from 6 to 9 p.m. Join the Bergen and Passaic County chapters of the Jamaica Organization of New Jersey at the Black History Month: Black Persistence annual celebration at Word of Wisdom Church in Teaneck. The event will include live music, delicious food, readings and more. Participants will enjoy dancing, singing and refreshments. Tickets are $20 for adults, $10 for kids 12 and under.
Saturday, Feb. 25 from 7 to 11 p.m. It's not in Bergen County, but this will be worth your while! Newark will transform into a Brazilian Carnival celebration when The Newark Museum of Art hosts Community Night: Brazilian Carnival. Festivities include masquerade mask-making, live performances from Manhattan Samba School and others, local vendors, a DJ spinning Brazilian tunes and more. Admission is free, but you must register in advance at newarkmuseumart.org.
Sunday, Feb. 26 from 3 to 5 p.m. Have you ever met a Galentine's event you didn't like? Gemma Bride of Jade's Tea mobile tea parties and Tiffany Kerr, author and etiquette educator of Chic Situations, are co-hosting an Etiquette Tea Party at Bageriet Swedish Café in Hackensack. Tickets are $130 per person for a "personally curated" afternoon of etiquette 101, tea and treats. Hats encouraged!
Sunday, Feb. 26 from 3 to 5 p.m. Enjoy African jewelry, music and arts at the We Are Kings & Queens: The Heritage Collection event at Closet for Her in Englewood. The program features musical performances, a poetry reading and crafts and jewelry for purchase. Admission is free; learn more at njincolor.com.
Sunday, Feb. 26 at 6 p.m.: Israeli and Gospel musicians unite during Black History Month for the "Symphony of Brotherhood" concert at Wells Cathedral Church in Newark, featuring Grammy winner Miri Ben-Ari and world-renowned gospel performer Derrick Stark. It's a musical experience that brings together the Black, Jewish and Christian communities; many local government officials and community leaders will be in attendance as well. Admission is free, but you'll want to reserve your spot in advance at Eventbrite.
Sunday, Feb. 26 from 7 to 8 p.m. Quartetto Caliente, a string quartet, will play an hour-long Black History Month Chamber Music Concert at Englewood Public Library. Fans can expect to hear ragtime, jazz, hip-hop, traditional Zulu music and more for a concert through the ages. Admission is free, but registration is required at englewoodlibrary.org.
Any BHM events we missed? Share them with us via DM @bergenmagnj.